Globally, there is a growing concern on climate change and environmental degradation and how businesses and individuals can contribute to reducing the negative impacts their activities have on the environment.
Artists communicate different messages with their pieces and for artist Richard Okyere Mantey, his current focus is to use his works to convey messages that highlight the importance of sustainability.
Sustainable art is the creative practice of making artwork that are not harmful to the environment as well as works that address topics such as climate change, waste and social issues.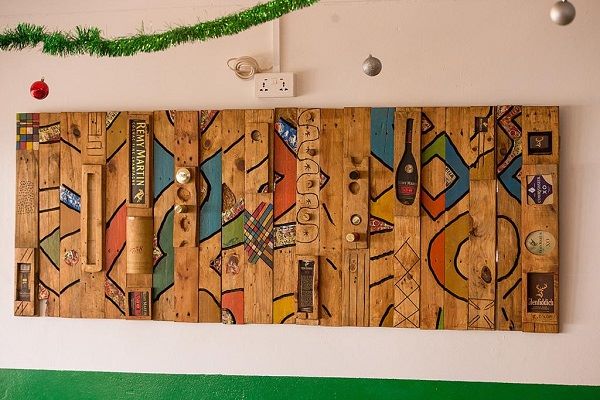 Mantey is not new to the art space as he has spent close to two decades creating different pieces in different forms — sculpturing, painting and woodwork.
However, recently, for most of his works, he uses waste wood from construction sites and other waste materials from the environment to convey his messages and also to drum home the importance of recycling.
In an interview, Mantey  said he believes no matter how small, every person must make a conscious effort to contribute to saving the environment.
One of his early sustainable arts was incorporating outmoded models of mobile phones which are usually burnt at some dump sites in Accra and different shapes of waste wood to create an art piece.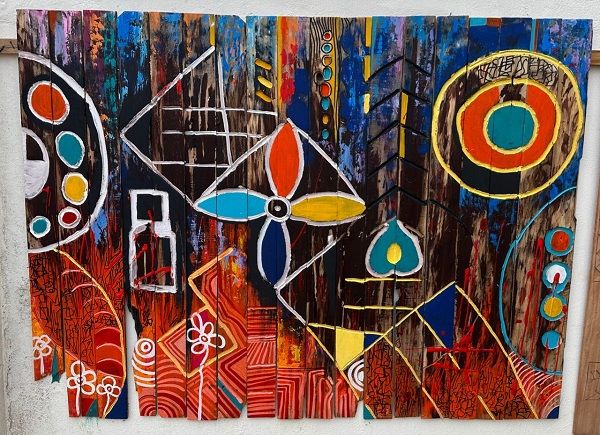 For that commissioned work, the message was connectivity, proper use of mobile phones and how young people could create the world they want with the phones in their hands.
These outmoded mobile phones form a huge part of electronic waste that are crushed and burnt in search of copper and other metals.
Incorporating them in his pieces thus reduces the toxic smoke that rises from burning at these dump sites, saving the environment and the people who live and work nearby.
He moved on to using pieces of pine wood which is common and known to be environmentally friendly.
"Anytime I visit a friend, I look around for waste wood and gather them for my work. Currently, most Ghanaians do not appreciate these kinds of pieces but I believe these are the little ways artists can help protect the earth and hopefully with time, we will build a market around that," he said.
Mantey also has pieces created with wood and old liquor bottles which are left at dump sites.
Most of these pieces he does are for close friends or on commission basis but now, he is ready to expand his collection and also actively promote sustainable art.
"Recently, I read that Agbogbloshie Market in Accra, where most waste materials are dumped and burnt, is the most toxic place on earth. There are many waste materials there which can be incorporated into art to create unique pieces and so the boys will not have to burn them and expose all of us to harm.
"I know artists like to patent our works but for the collective good of the environment, I don't mind if other artists follow the trend and use waste materials in their works too.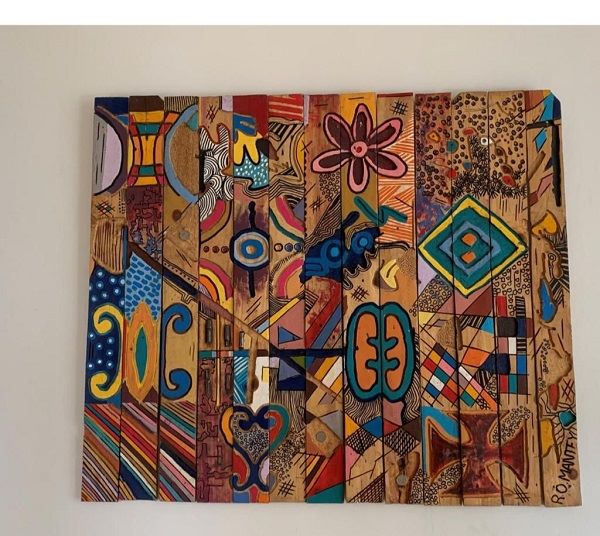 I want to build a culture where the young boys with waste materials can walk into some workshops known for recycling waste materials instead of burning them," he explained.
Profile
Mantey, a marketing consultant works with a private marketing and media consultancy firm. His interests in arts dates back from his teenage days when he casually joined friends in painting.
As time went by, he developed a passion for arts and started working with some professionals who honed his skills.
In 2007, he established the I-M-RICH ART GALLERY in Accra realising the importance of Ghanaian art and the impact it could have on the economy through exports.
The gallery's main objective is to create artworks that highlight the rich cultural values of Ghanaian art and also collaborate with artists who believe in this course.
Mantey who signs off his art pieces with "R O MANTEY" has exhibited his works at different events in and out of Ghana.
Notable among them are "African Art and Ghana's Economy @ 50" in 2007 at The Guest Hotel, East Legon in Accra and "The Brighter Side of Life" at African Regent Hotel.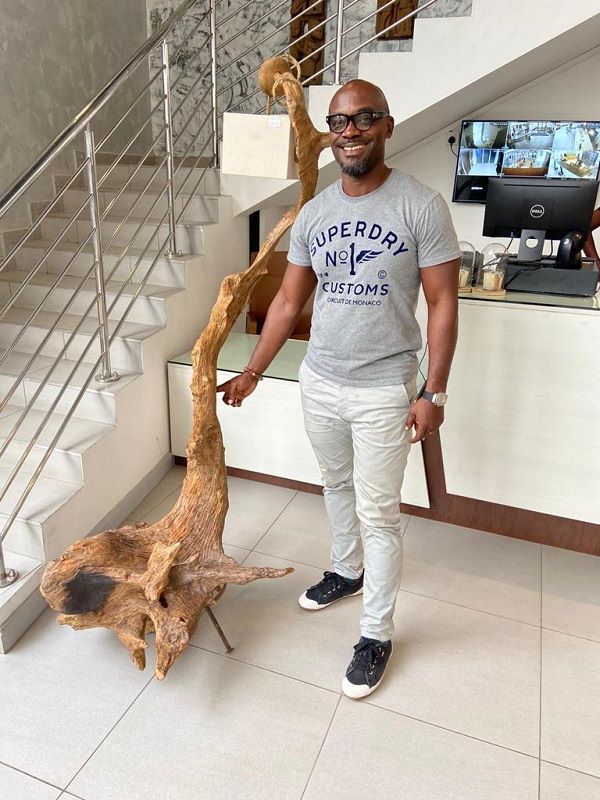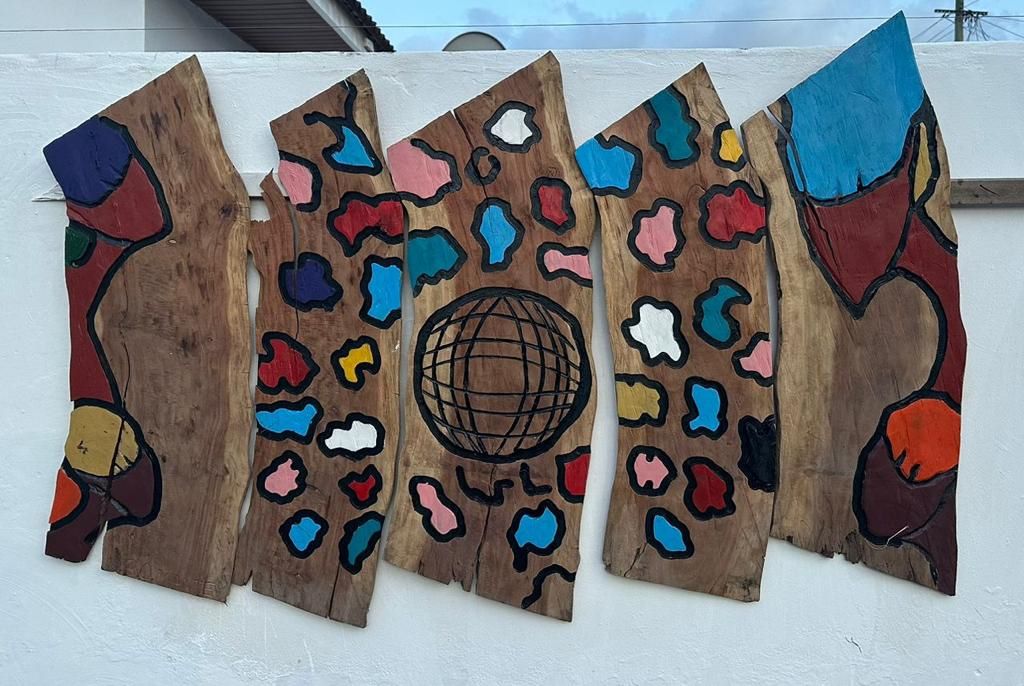 He was also part of a fundraiser to raise money for the late Danny Whyte's Leukaemia treatment and has also shown his works at the Pempamsie Gallery in London and Galleria Africana in Chicago, United States of America.
He is grateful to Reuben Glover Esq, Godwin Adjei Sowah, David Charway, Fred Oko Martey and Hamilton Kwei Foli who have contributed in different ways to the success of his craft.
This year, Mantey plans on promoting sustainable arts exhibition in Accra and Europe
Mantey is married to Angela and they have four children —Ayeyi, Nyasompa and Nyadepa, a set of twin boys and Nyamba.
By Efia Akese
Latest posts by Newscenta
(see all)