Pastor Otabil says westerners will soon seek jobs in Africa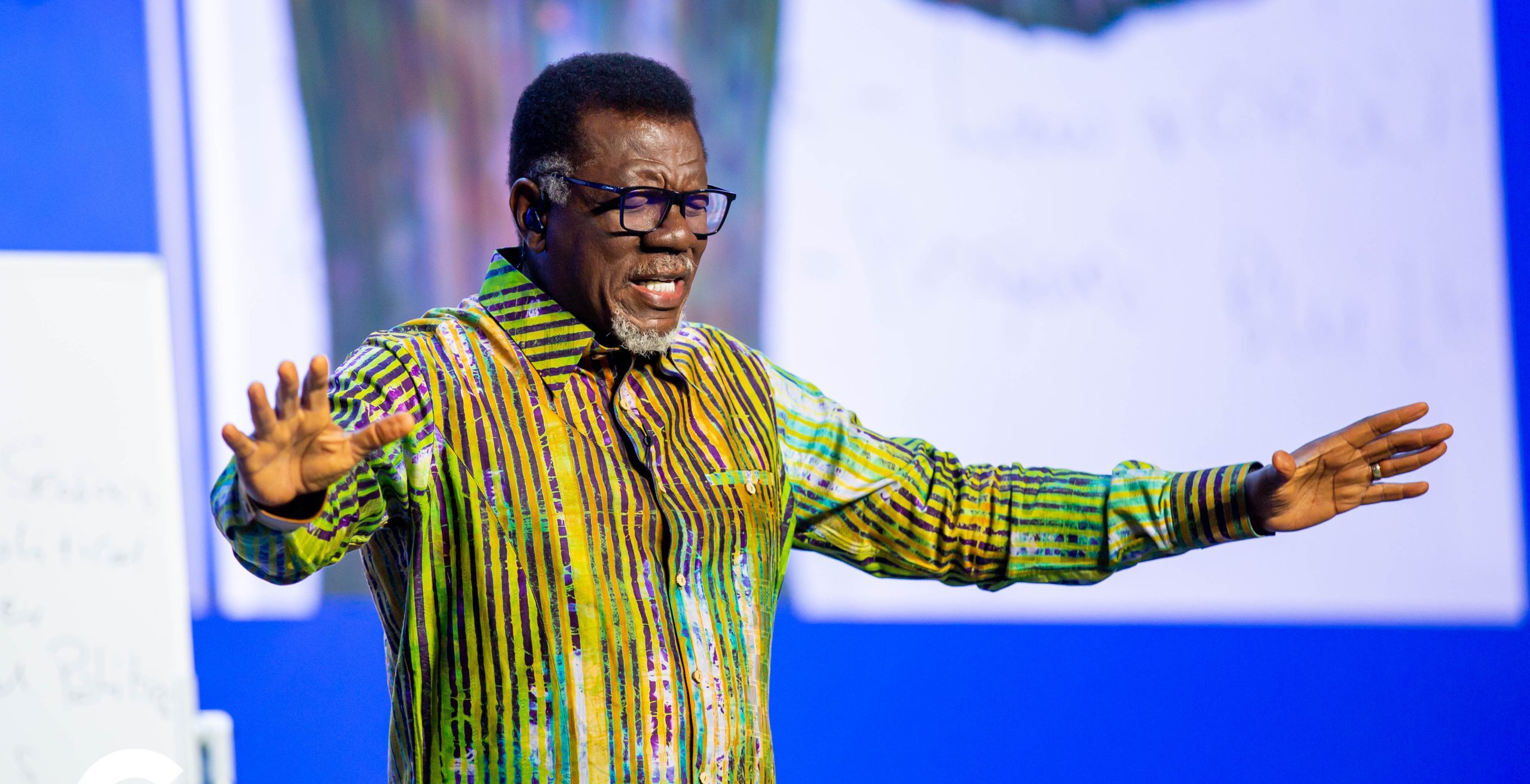 General Overseer of the International Central Gospel Church (ICGC), Pastor Dr Mensa Otabil has predicted that the African continent will see a turnaround and become a destination for job seekers from America and Europe.
Justifying his position on the shift in Africa's fortunes, he said his positive outlook of the continent is not premised on physical entities but rather a deep belief of God's just and fairness not to lift up one and neglect the other.
Delivering a message titled, "we will get it back", on the opening night of Greater Works Conference, Pastor Dr Otabil re-affirmed his belief that Africa will be become the most significant continent on the planet.
He encouraged the congregation not to limit God but rather be inspired by the example of the prophet Jeremiah as they seek to move the African continent from a state of hopelessness to prosperity.
He anchored his sermon on Jeremiah chapter 32 and recalled how God showed Jeremiah the most impossible situation ever, where an external and an internal enemy had taken over Israel.
Pastor Dr Otabil demonstrated how God restored the nation in the midst of captivity and impossibility.
He likened the situation to some foreign powers who have impoverished Africa and taken her assets including locals who are taking advantage of a bad situation and making it worse.
The theologian opined, "Africa will get it back and it will be well with the continent, it will be well with our people!"
Pastor Dr Otabil said up until now, he remains eternally convinced that the future of Africa is bright and the future of Ghana is great.
He prayed for a resurgence in Nigeria, South Africa, Zambia, Ivory Coast, Sudan, South Sudan, Mali and all African countries.
"America has had its chance, Europe has had its chance, and Asia has had its chance. It's Africa's chance too", he said.
He was hopeful that the largest number of billionaires will soon come from Africa.
He there urged worshipers to work harder and do bigger things because very soon, "Elon Musk, Jeff Bezos and Jack Ma will read about you".
Other speakers at this year's Greater Works Conference are; Pastor Matthew Ashimolowo, the founder and Senior Pastor of Kingsway International Christian Centre in the United Kingdom and Bishop Tudor Bismark, senior Pastor of Jabula New Life Covenant Church Harare, Zimbabwe.
 Here are some smart ways to survive the current economic crisis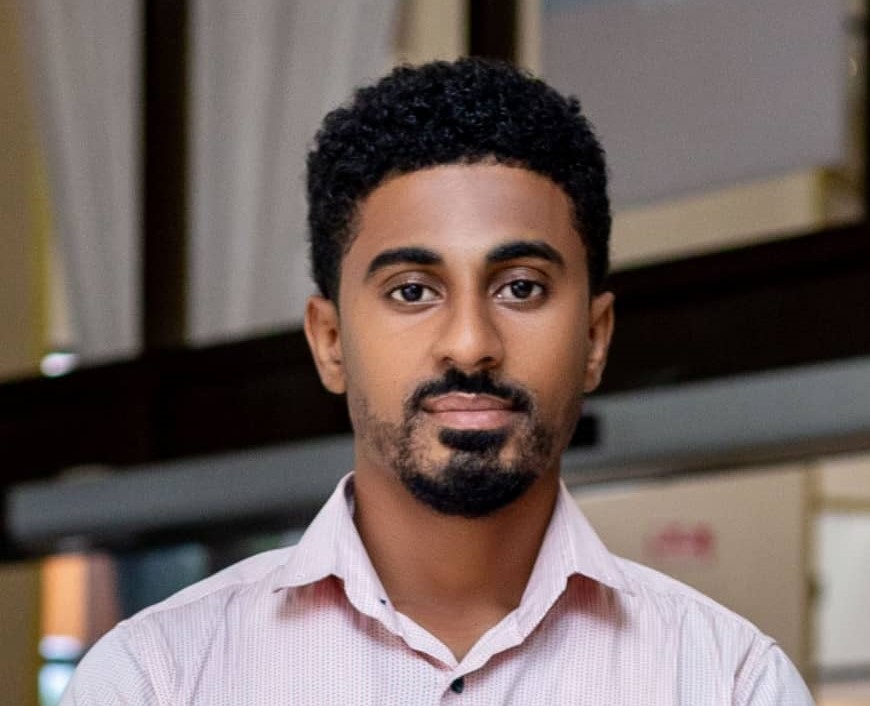 Ghana's economy is plunging at an alarming rate. The country's debt has reached an unsustainable rate, its currency (the cedi) is crashing, inflation is at 20-year high – prices of food, fuel, water, and electricity are all in a race for space.
Although the economic indicators are not as bad yet as they were in the mid-1990s when inflation crossed 40%, economic watchers fear the repercussion of the current crisis might be more dire than what happened in the early 1980s that resulted in a famine in Ghana.
While there isn't much you can do about the deteriorating economy, you can plan and come up with your own austerity measures to save you some money, protect your investment and help you get through these hard times.
This is the time to up your game in managing your finances in smart ways. The priority should be on the basics, essentials, necessities, whatever you choose to call it – food, shelter, and health care.
Stock up on food, if you can afford to buy your fresh veggies in bulk to last you a few weeks, it's cheaper that way.
For your grains – rice, maize, etc., don't think twice – buy more to last you for months, if you can afford it.
If you live in your own home, God bless you but if you live in a rented space, start thinking about paying another rent advance, if you have the money.
Put away some money for any health care emergency. This is very important.
Don't move if it isn't necessary. Fuel prices have seen a drastic increment and they will continue to rise in the short- to mid-term.
Unless it is an emergency or extremely necessary for you to drive, don't move that car. Using public transport isn't an option either – transport fares are moving in tandem with fuel prices.
And if you have to drive because of work/business, it's time to do some math – will that 'move' earn you more than you will spend on fuel for that same trip? Advise yourself accordingly.
If you have plans of hosting any social function, be it a wedding, funeral, party, etc., put a tight cap on the number of guests you invite.
A crowd does not mean success. And if you have been invited to such functions, you don't need new shoes or clothes, make use of what you already have, at least until things normalise.
Slash your budget for entertainment. Having fun doesn't always have to be outside your home. You can bring the fun home, it's cheaper.
This is not the time to be sowing big seeds at your place of worship. God himself knows times are hard.
Instead, identify a vulnerable or needy person whose main worry is where their next meal will come from and help them.
The fact that you should cut spending doesn't mean you should save either. This is not the right time to pile up hard cash, especially cedi-denominated, under your pillow or at the bank. I won't ask you to convert your cedi into a more stable currency either, say to buy dollars or euros. That will aggravate the cedi's woes.
Rather, for professionals who have been saving towards a project – let's say to build or furnish a house – this is the time to buy whatever materials your savings can afford.
Don't wait to have the amount for all materials in full before you make a move.
Bear in mind, the rate at which prices are surging will definitely make nonsense of your estimate for those materials.
For traders, another smart way is stock up on inventory, and if you are into manufacturing secure more raw materials.
Of all your business's capital, liquid capital i.e. cash, bank deposits, etc. must be at its lowest possible. Keep only, in cash, just about what you will need for any unforeseen emergency.
If you deal in non-perishable goods, you are not limited as to how much inventory you can hold. The sky is the limit so long as you can afford to get there.
But, remember it generally takes a longer time for you to sell off non-perishable goods in times of crisis.
For dealers in fast-moving consumer goods (FMCGs), you are probably moving into a season of high demand more so when Christmas is around the corner.
In times of crisis, demand for basic FMCGs is at its highest so stock up all you can but be mindful of the products with expiry dates.
Wherever you choose to put your money, use this little trick. At any given time, your investment should earn you an interest equivalent to or more than the current inflation rate.
If your investment is fetching you anything below 37.2% (the current inflation rate) you are technically making a loss on your investment.
It is fine if you have already locked your money in a fixed deposit, treasury bill, or a bond with a much lower interest than current inflation rate. Make sure to consider some of these things the next time you invest.
That said, this is the time to be extra vigilant about where you put your money. Beware of investment schemes promising extremely high interest rates. You might be a loser in the end.
Finally, if you are an employee, this is the time for you to work harder so your name never comes up when your employer decides to lay off some workers to stay in business.
If you run your own business, take it as your religion and treat your customers as your God.
If you are unemployed, I pray the current hardship stirs up the spirit of entrepreneurship within you to come up with a service that will be highly sought-after.
If you have family and friends who support you, bless them; if no one supports you, don't curse…everyone is struggling too.
By Raju J. R. Parwani
The writer is a business development expert and a business owner
 IMF bailout: Govt forms 5-member committee to seek inputs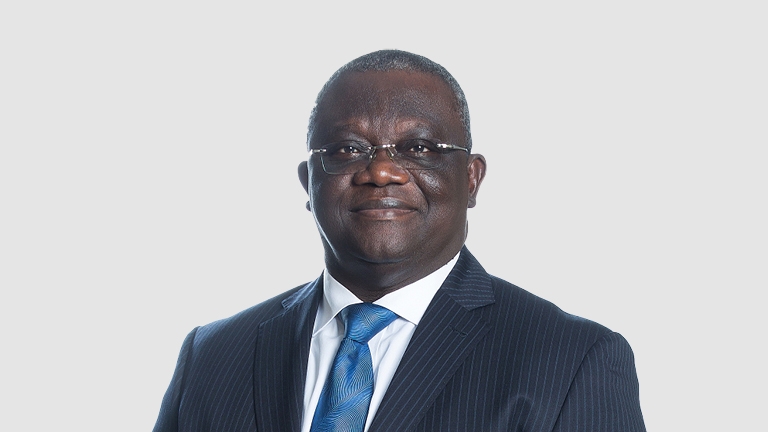 The Ministry of Finance (MoF) and the Bank of Ghana (BoG) have constituted a five-member Consultative Committee to lead extensive stakeholder engagements across key segments of the financial sector for input on government's negotiations with the International Monetary Fund (IMF).
The Committee, made up of prominent financial services professionals, and chaired by Mr. Albert Essien, has other members as Mr. Simon Dornoo as Vice Chair, Mr. Alex Asiedu, Ms. Mabel Nyarkoa Porbley, and Mr. Peter Enti.
A statement from the MoF noted that the Committee will be consultative and among other things lead discussions with the financial services industry and other stakeholders to provide industry-wide input and transmit industry concerns on debt management strategy to the MoF and BoG.
The expectation, it said was to ensure orderliness and confidence in the Government's ongoing negotiations with the IMF.
A similar engagement, the statement said will be undertaken with external bondholders.
"The stability of the domestic financial ecosystem is critical to a successful IMF-supported economic programme and government will take all necessary steps to protect the sector as we have done in the past.
"We need the support and trust of all Ghanaians to ensure that a historic arrangement is reached with the IMF. We are confident that such engagement and collaboration will enable us to recover very quickly and strongly from our current macroeconomic challenges," it said.
Mr. Essien is a seasoned financial specialist with 30 years of experience in the banking sector. He is the former Chief Executive Officer of Ecobank Group.
He served on several boards, including the Development Finance Institute (Fin Dev), Canada, Old Mutual – South Africa, LMI Holdings as well as Jumo Africa. He is also the Board Chairman of Ghana Amalgamated Trust.
Mr Essien holds a Bachelor of Arts Degree in Economics from the University of Ghana, Legon and a fellow of the Chartered Institute of Bankers, Ghana.
Mr. Simon Dornoo is a seasoned financial specialist with over 30 years of experience in banking and finance.
He was the Managing Director of GCB Bank Plc from 2010 to 2016 and a Past President of the Ghana Association of Bankers. He worked with Barclays Bank Ghana Limited and Barclays Plc, United Kingdom. He also worked at Cal Bank.
Mr. Dornoo holds an MBA in Finance from Manchester University, UK, and a member of the Institute of Chartered Accountants, Ghana. He is also a member of the Ghana Association of Restructuring and Insolvency.
Mr. Alex Asiedu is an experienced Capital Market Expert and currently heads Standard Bank's Africa Regions investment portfolio (excluding South Africa).
Prior to this role, he was the Managing Director of Stanlib Ghana Limited (now SIMS). He holds a Bachelor's Degree in Economics from the University of Ghana and a Master's Degree in Economics (Finance specialization) from Queen's University, Canada.
He is a Yale World Fellow and a member of the CFA institute.
Ms. Mabel Nyarkoa Porbley is a seasoned insurance expert and a Managing Director of Sanlam General Insurance Ghana Limited, a subsidiary of Sanlam Group.
Prior to this, she was the Managing Director for NSIA Insurance Ghana. Ms. Porbley holds a diploma in Education and a BA degree in Management Studies from the University of Cape Coast.
She has an Executive Masters in Business Administration from GIMPA and is a chartered insurer from the CII UK.
Mr. Peter Enti is a seasoned expert in advisory services, including Pensions with over 13 years of experience.
He is currently a partner at Nubuke Business Investment Advisory.
He holds a Bachelor of Arts Degree in Economics and Statistics from University of Ghana, a Master's degree in Accounting and Finance from London School of Economics, and a member of Chartered Institute of Management Accountants.
Effects of high versus low blood pressure on the human body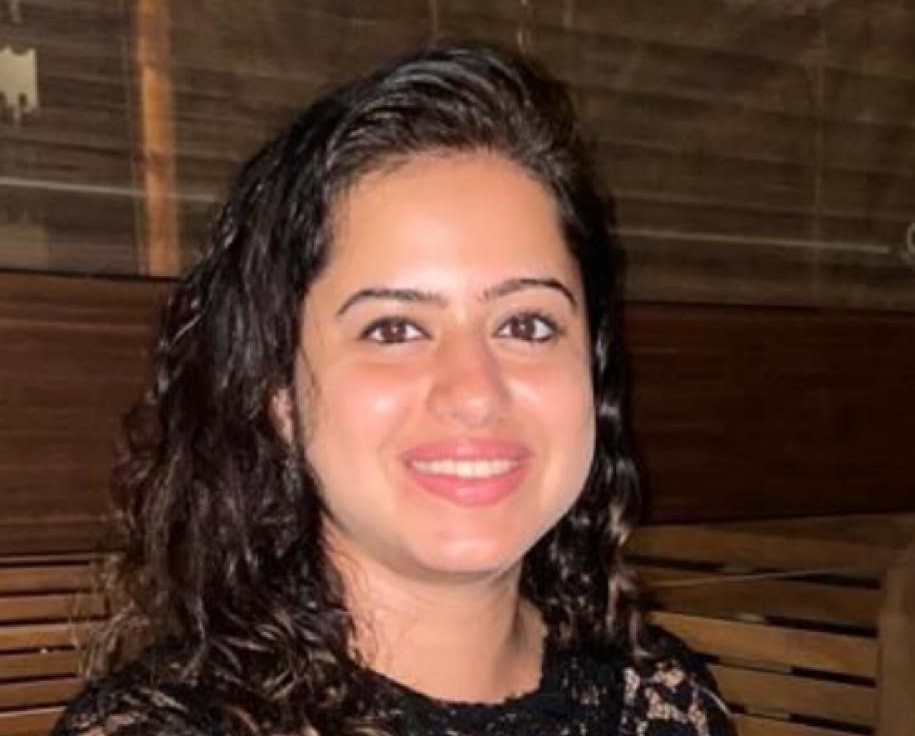 In order to survive and function properly, tissues and organs need the oxygenated blood that the circulatory system carries throughout the body.
When the heart beats, it creates pressure that pushes blood through a network of tube-shaped blood vessels, which include arteries, veins, and capillaries. This pressure — blood pressure — results from two forces: The first force (systolic pressure) occurs as blood pumps out of the heart and into the arteries that are part of the circulatory system.
The second force (diastolic pressure) is created as the heart rests between heartbeats.
These two forces are each represented by numbers in a blood pressure reading.
Thus blood pressure measurement takes into account how much blood is passing through your blood vessels and the amount of resistance the blood meets while the heart is pumping.
High blood pressure, or hypertension, occurs when your blood pressure increases to unhealthy levels.
Hypertension typically develops over the course of several years. Usually, there aren't any symptoms.
A few people with high blood pressure may have headaches, shortness of breath, or nosebleeds, but these signs and symptoms are not specific and usually do not occur until high blood pressure has reached a severe or life-threatening stage.
High blood pressure can cause damage to your blood vessels and organs, especially the brain, heart, eyes, and kidneys.
The following five categories define blood pressure readings for adults:
Healthy: A healthy blood pressure reading is less than 120/80 millimeters of mercury (mm Hg).
Elevated: The systolic number is between 120 and 129 mm Hg, and the diastolic number is less than 80 mm Hg.
Doctors usually don't treat elevated blood pressure with medication. Instead, your doctor may encourage lifestyle changes to help lower numbers.
Stage 1 hypertension: The systolic number is between 130 and 139 mm Hg or the diastolic number is between 80 and 89 mm Hg.
Stage 2 hypertension: The systolic number is 140 mm Hg or higher, or the diastolic number is 90 mm Hg or higher.
Hypertensive crisis: The systolic number is over 180 mm Hg, or the diastolic number is over 120 mm Hg. Blood pressure in this range requires urgent medical attention.
If any symptoms such as chest pain, headache, shortness of breath, or visual changes occur when blood pressure is this high, medical care in the emergency room is needed.
The primary way that high blood pressure causes harm is by increasing the workload of the heart and blood vessels — making them work harder and less efficiently.
Over time, the force and friction of high blood pressure damage the delicate tissues inside the arteries.
In turn, LDL (bad) cholesterol forms plaque along tiny tears in the artery walls, signifying the start of atherosclerosis.
The more the plaque and damage increase, the narrower (smaller) the insides of the arteries become — raising blood pressure and starting a vicious circle that further harms your arteries, heart, and the rest of your body.
This can ultimately lead to other conditions ranging from arrhythmia to heart attack and stroke.
You can make simple lifestyle changes to help manage and improve your blood pressure.
Some of the steps you may want to take are: lose extra pounds and watch your waistline, exercise regularly, eat a healthy diet, reduce sodium in the diet, limit the amount of alcohol, quit smoking, cut back on caffeine, reduce stress,  monitor blood pressure at home and see the doctor regularly.
In light of the above, low blood pressure might seem desirable. However, for many people, abnormally low blood pressure can cause dizziness and fainting.
Low blood pressure, also called hypotension, is blood pressure low enough that blood flow to the body's organs is inadequate and symptoms and/or signs of low blood flow develop. In severe cases, low blood pressure can be life-threatening.
A blood pressure reading lower than 90 millimeters of mercury (mm Hg) for the top number (systolic) or 60 mm Hg for the bottom number (diastolic) is generally considered low blood pressure.
Some types of low blood pressure include Low blood pressure on standing up (orthostatic or postural) hypotension), Low blood pressure after eating (postprandial hypotension), Low blood pressure from faulty brain signals (neurally mediated hypotension), Low blood pressure due to nervous system damage (multiple system atrophy with orthostatic hypotension).
The causes of low blood pressure can be pregnancy, large amounts of blood loss through injury, impaired circulation, weakness and a state of shock that sometimes accompanies dehydration, anaphylactic shock, a severe form of allergic reaction, infections of the bloodstream, endocrine disorders such as diabetes, adrenal insufficiency, and thyroid disease, dehydration.
Depending on the type of low blood pressure you have, you may be able to relieve some of your symptoms by:
Eating a healthy diet with fewer carbohydrates and smaller meals.
Drinking more water and avoiding alcohol.
Getting up slowly after you've been sitting or lying down.
Focusing on breathing a few times before you change position.
Wearing compression stockings.
By Kiran Bahrus Chimnani