Mrs Faith Senyo is a teacher bearing many parts who is engaged in numerous projects and harbours several dreams.
The teacher, who has developed her own unique teaching methodologies to make it easier for pupils to grasp lessons, is motivated by the motto, 'Live for something and make a difference',
Married and blessed with two children, Mrs Senyo has devoted her life not only to her family and profession, but to bringing relief to deprived members of society, especially women and young girls.
In her quest to bring relief to these deprived groups, she has engaged in numerous life-transforming projects which have become beacons of hope to others over the last decade.
Her projects include 'Rebranded Lady',  'Mother of Many Missions', 'Readers Enjoying Author's Dream (READ) Initiative',  'Creative Aid Agenda', 'Lady Coffee Talk', and 'When Women Pray'.
Motivation
When asked about her motivation for engaging in her numerous initiatives, Mrs Senyo said it is a passion ignited by witnessing the numerous unbearable obstacles many of her pupils and their parents face in their quest for a better life.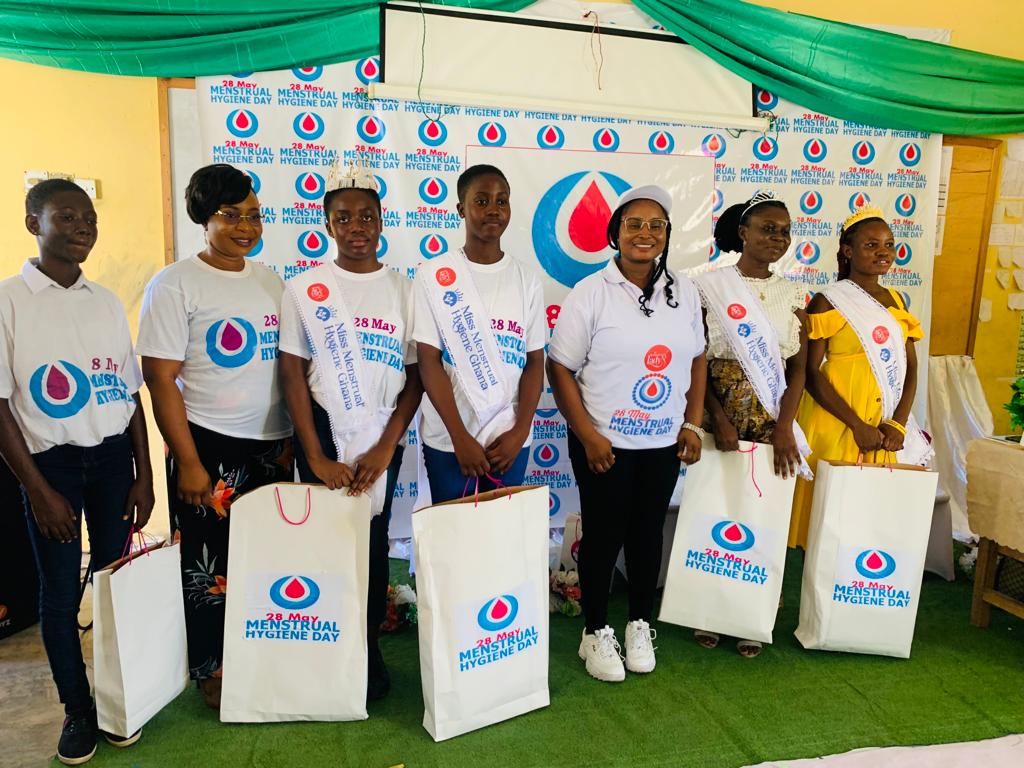 She disclosed that many girls in the schools she has taught in came to her with their problems, especially their menstrual hygiene problems.
This, according to her, triggered her decision to focus on some initiatives to ease their challenges, which also birthed other creative ideas.
"I felt that it was a wake-up call for me to start with something, considering the numerous approaches from my pupils," she noted.
Pink Plate Charity Bundle
As a result of the numerous approaches, she was motivated to start an initiative called the Pink Plate Charity Bundle, which seeks to develop an Emergency Period Kit (EPK) for girls.
Her Emergency Period Kit is a box made up of sanitary pad, underwear, sanitary wipe and a menstrual calendar to help girls manage their menstrual cycle.
She recalled instances in school when girls had to use pages of their exercise books to soak their blood during their cycle.
Aside from that, she noted that the stigmatisation by the boys causes the girls to stay away from school during their period for as long as three days.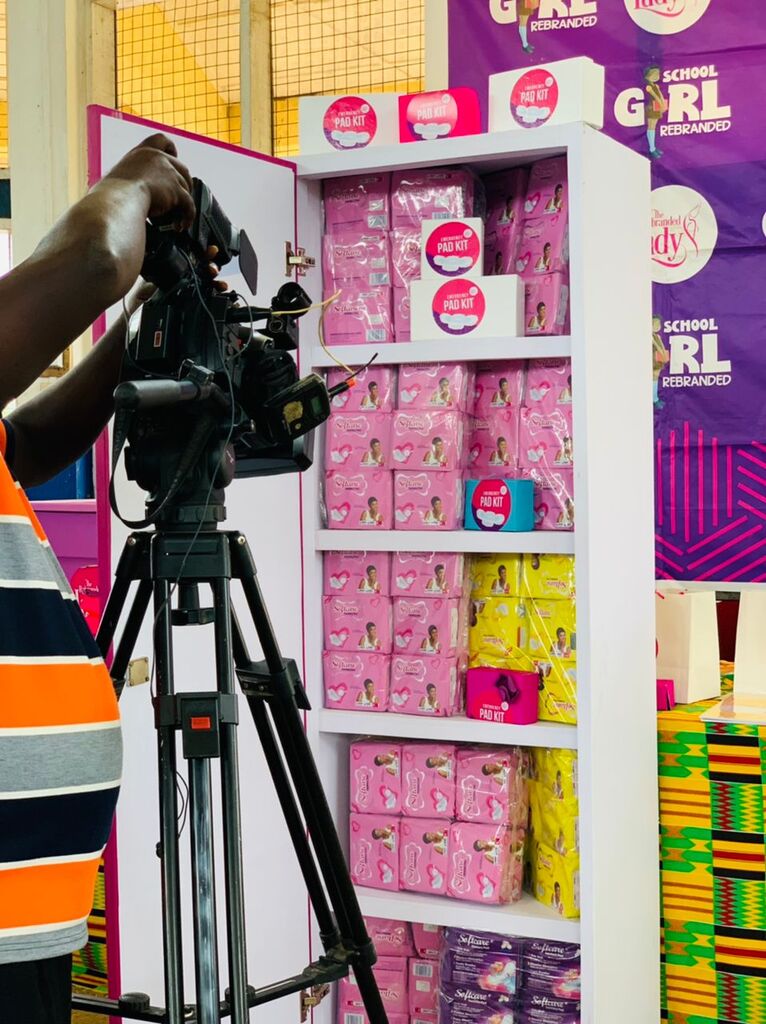 "Some girls haven't figured out how to go about fixing themselves during their menstrual cycle, and that is exactly what the Emergency Kit seeks to solve so that girls never have to leave school just because of that," she explained.
Faith stressed that the EPKs are donated to girls in various schools.
She added that, under this initiative, she has refurbished and transformed dilapidated school structures into changing rooms for girls to use during their menstrual cycle.
Through this initiative, she has been able to raise enough funds to transform some dilapidated school structures in Odorgonno Senior High School into changing rooms for girls to use during their menstrual cycle.
"I took advantage of an old building in the school, refurbished and painted it myself and stocked the place with pants, pads and wipes for the female students," she elaborated.
Faith said that she envisions replicating the same thing in her current school – Greta D. Shepherd '2' Basic School at Awoshie.
Pad Bank
As part of efforts to help young girls during their menstrual cycle, she also frequently donates sanitary pads to female prisoners.
To ensure the sustainability of this initiative, she has come up with the idea of a rectangular structure in the form of a cupboard known as 'The Pad Bank'.
This Pad Bank stocks sanitary pads to be accessed by female prisoners whenever they require them.
Mrs Senyo has also set up a similar Pad Bank at the Mampong School for the Blind, to help vulnerable ladies who cannot afford to buy a sanitary pad.
Through this same passion for women and menstrual hygiene, she has instituted the 'Miss Menstrual Hygiene' initiative which seeks to encourage young females to be passionate about issues relating to menstrual hygiene while educating the public on proper menstrual hygiene practices during Menstrual Hygiene Day.
Menstrual Hygiene Calendar
Mrs Senyo has committed herself to teach young girls how to calculate their next menstrual intervals with the help of her pink colour designed, 'Menstrual Hygiene Calendar'.
"I always advise all my young girls who have the calendar to paste it on their beds to keep them alert about their cycle and also avoid embarrassing themselves with stains."
READ (Readers Enjoying Author's Dream) initiative
Away from menstrual hygiene, Mrs Senyo has developed a creative module to help make learning fun and more practical. This creative module involves the use of colourful cardboard and highlighter.
While she engages children playfully, she also teaches them and gives them tasks to work on as a group.
"I have seen a lot of improvement in the lives of my children since I started with the initiative.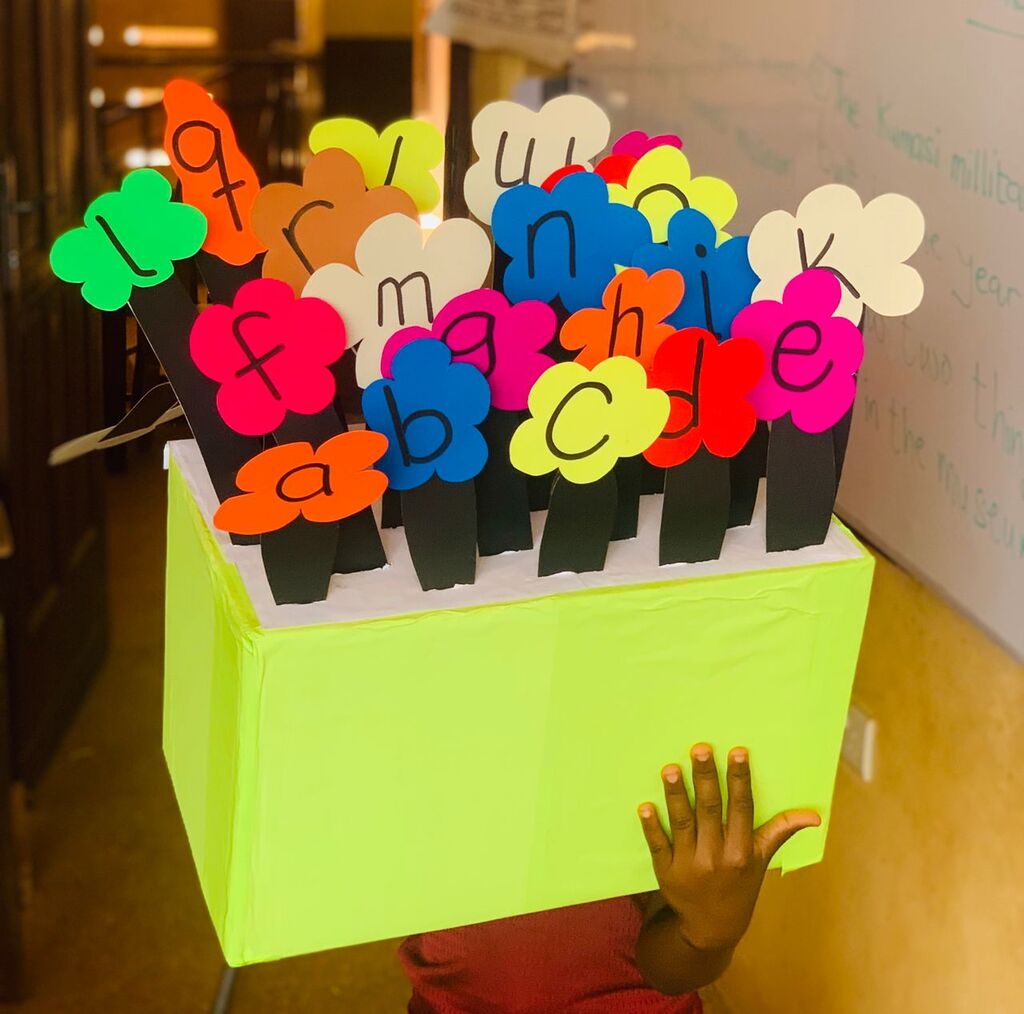 "Children who cannot identify the easiest words/alphabets are beginning to understand, because I give a lot of colourful papers to them, put it in their bags and they come the next day and are able to identify it," she said with a smile.
Through this initiative, she has also organised seminars to train teachers on how to make and use learning resources.
She indicated that she leverages mostly on the leadership roles she finds herself in to teach her colleague teachers.
As the Ladies Coordinator for the Ghana National Association of Teachers in the Ga Central Municipality, Mrs Senyo has introduced about 100 teachers to her attractive teaching module.
Creative Aid Agenda
She has also established a Creative Aid Agenda, where people who are unable to rise higher on the academic ladder are equipped with entrepreneurial skills in order to earn a living.
Through this agenda, she has trained a large number of women and school girls in event decoration and detergent making, as well as making of  fashion design accessories.
Under this initiative, she teaches students in special schools such as the Mampong School for the Blind. She teaches them how to make decorations, detergents and fashion accessories.
This according to Faith, will help the students to be independent after school.
She explained that "because we know they do not have enough funds, we engage them in these skills so that they can easily pick up on their own without spending a lot of money".
The Mother of Many Missions
As part of Mrs Senyo's vision to bring relief to deprived members of the society, she operates an orphanage that caters for 30 vulnerable children through the provision of food, clothes and school materials while supporting other children in remote communities across Ghana.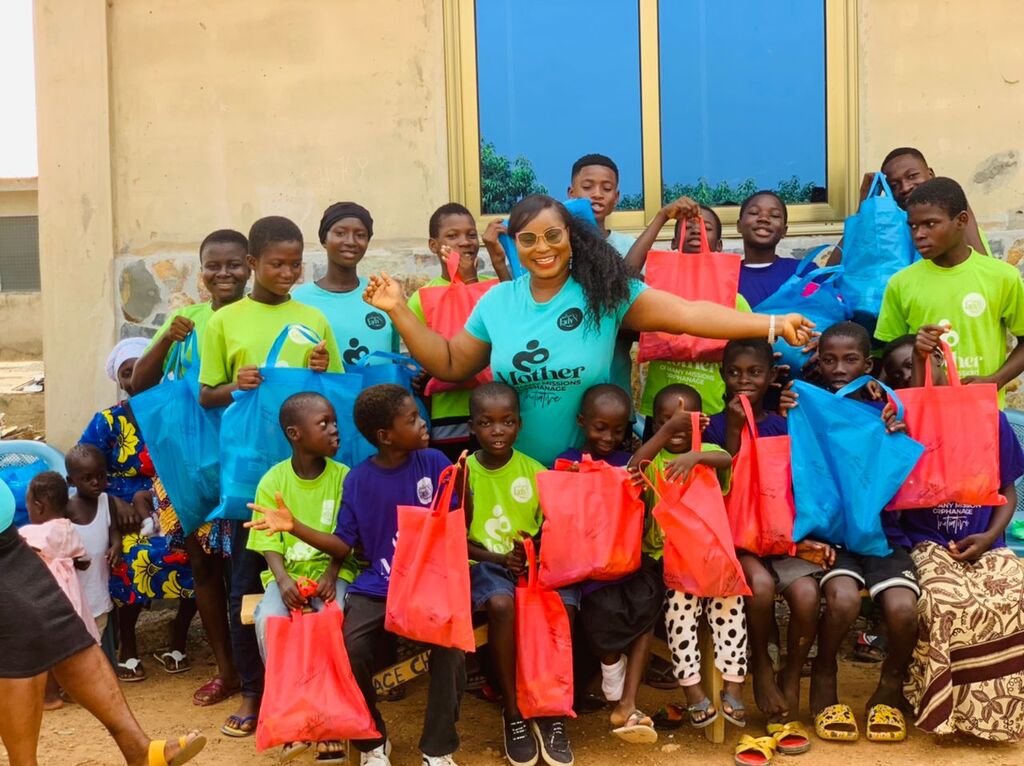 "My vision is to give these underprivileged children the chance to realise their dreams and aspirations while living in decent conditions," she said.
Mrs Senyo is also passionate about the health of women, and this has pushed her to partner with some hospitals to educate women on breast cancer and have them screened for the disease.
She also works together with a cancer survivor — Joycelyn Yawkuma — to raise awareness on the devastating effects of breast cancer.
Other Projects
She is engaged in other projects such as The Lady Coffee Talk, which is a series of seminars, conferences and mentorship programmes for women; Lady Leader Inc., which helps ladies build a passion for community volunteerism and also groom young girls in the community; and When Women Pray, which introduces the 'Proverb 31 Woman' to women in remote areas and ladies on campuses.
No Fee
The CEO of Rebranded Lady mentioned that all her training programmes have been free since she started, including the training in entrepreneurship skills.
"I realised there is something that can pay you more than just business. "What charity can give to you is more than just the value of money.
"I just want to be remembered as a woman who has helped people," she said.
Support from Family
She expressed heartfelt gratitude towards her husband, Divine Senyo, who has been very instrumental in the journey of her NGO.
"For all the places I have to visit, he is my chauffeur. He designs all my flyers. I don't know what I would do without him.
"He does almost everything; he is almost like my manager. He has always been my listening ear," she stated.
Vision
Mrs Senyo shared her vision of having a whole complex for her menstrual hygiene initiative in the next five years.
She added that she plans to partner with a lot of carpenters to help her make many Pad Banks for other schools and vulnerable institutions that do not have access to such items.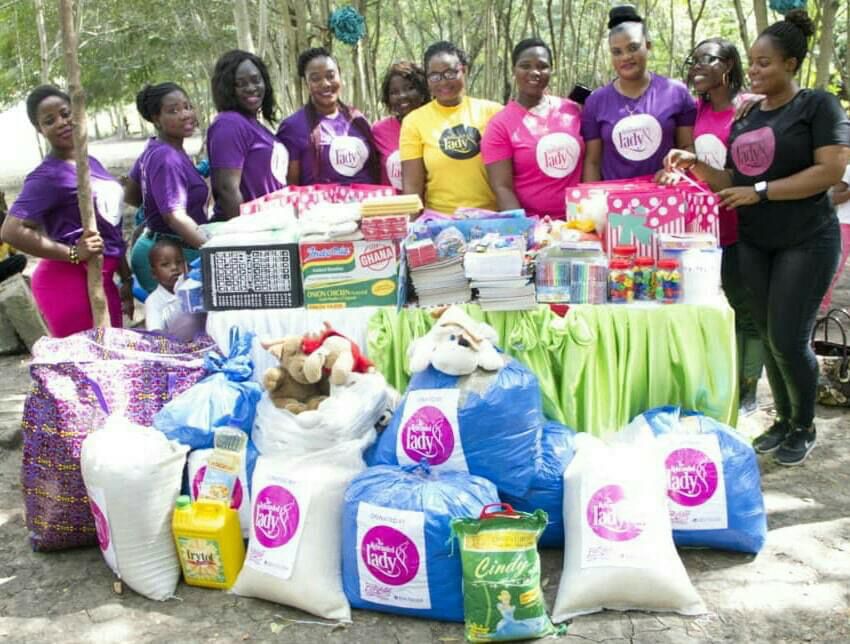 With respect to the READ initiative, she plans to teach other teachers, who will in turn teach their fellow teachers about it.
She explained that with that in place, learning will be beautiful for children.
Challenges
Mrs Senyo noted that when she started her initiatives, people mocked her, which almost discouraged her, but then she encouraged herself to believe in the vision she had.
"Some even asked why I was so involved in the lives of other people's children. 'It's somebody else's child, why are you so involved?' comments like these and other discouraging messages were what I received."
Another challenge was also the issue of finance.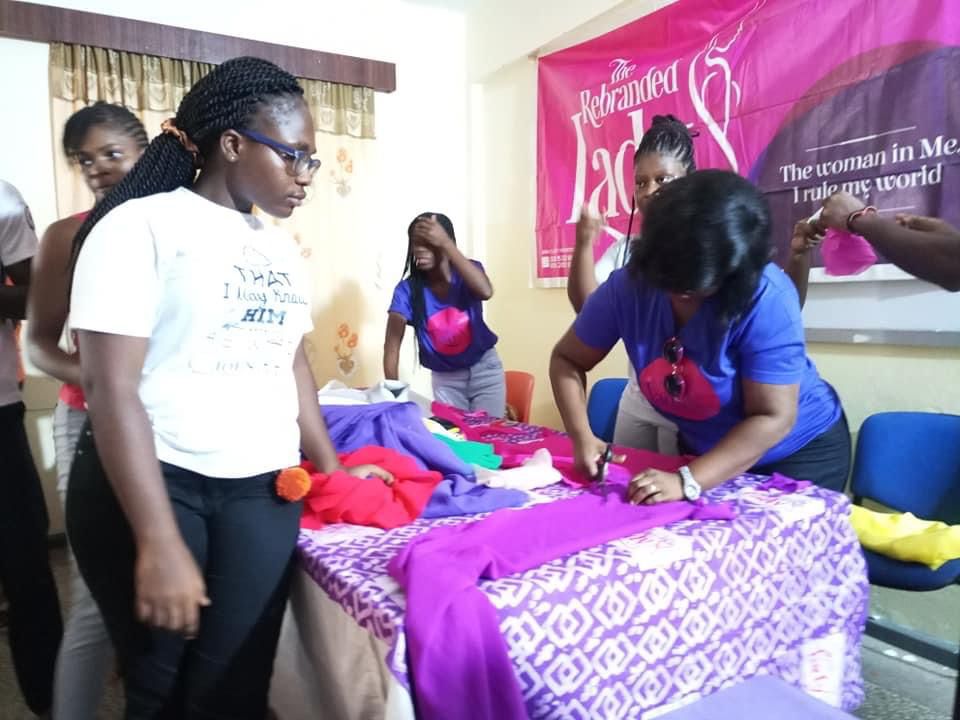 "Since I started 10 years ago, I fund all these initiatives with my teachers' salary and my own resources," she explained.
Call for Support
She called on others with similar passion and motivation to come on board to "be the change we desire."
"I will need more people to come on board; anybody that has a thing for charity can join me to touch lives," she concluded.
By Christabel Oboshie ANNAN, Accra
Latest posts by Newscenta
(see all)