Mrs Faith Senyo, a teacher singlehandedly impacting lives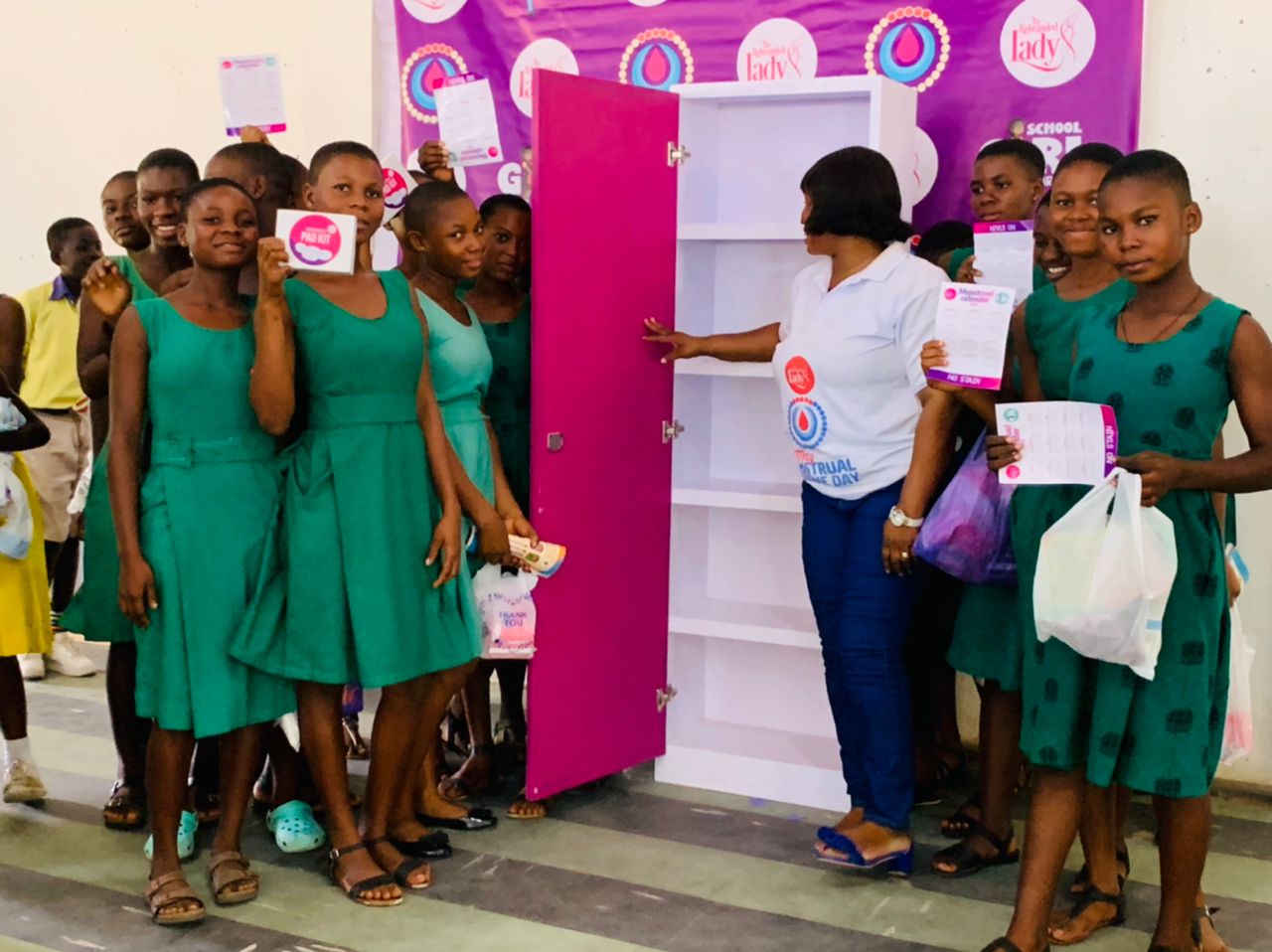 Mrs Faith Senyo is a teacher bearing many parts who is engaged in numerous projects and harbours several dreams.
The teacher, who has developed her own unique teaching methodologies to make it easier for pupils to grasp lessons, is motivated by the motto, 'Live for something and make a difference',
Married and blessed with two children, Mrs Senyo has devoted her life not only to her family and profession, but to bringing relief to deprived members of society, especially women and young girls.
In her quest to bring relief to these deprived groups, she has engaged in numerous life-transforming projects which have become beacons of hope to others over the last decade.
Her projects include 'Rebranded Lady',  'Mother of Many Missions', 'Readers Enjoying Author's Dream (READ) Initiative',  'Creative Aid Agenda', 'Lady Coffee Talk', and 'When Women Pray'.
Motivation
When asked about her motivation for engaging in her numerous initiatives, Mrs Senyo said it is a passion ignited by witnessing the numerous unbearable obstacles many of her pupils and their parents face in their quest for a better life.
She disclosed that many girls in the schools she has taught in came to her with their problems, especially their menstrual hygiene problems.
This, according to her, triggered her decision to focus on some initiatives to ease their challenges, which also birthed other creative ideas.
"I felt that it was a wake-up call for me to start with something, considering the numerous approaches from my pupils," she noted.
Pink Plate Charity Bundle
As a result of the numerous approaches, she was motivated to start an initiative called the Pink Plate Charity Bundle, which seeks to develop an Emergency Period Kit (EPK) for girls.
Her Emergency Period Kit is a box made up of sanitary pad, underwear, sanitary wipe and a menstrual calendar to help girls manage their menstrual cycle.
She recalled instances in school when girls had to use pages of their exercise books to soak their blood during their cycle.
Aside from that, she noted that the stigmatisation by the boys causes the girls to stay away from school during their period for as long as three days.
"Some girls haven't figured out how to go about fixing themselves during their menstrual cycle, and that is exactly what the Emergency Kit seeks to solve so that girls never have to leave school just because of that," she explained.
Faith stressed that the EPKs are donated to girls in various schools.
She added that, under this initiative, she has refurbished and transformed dilapidated school structures into changing rooms for girls to use during their menstrual cycle.
Through this initiative, she has been able to raise enough funds to transform some dilapidated school structures in Odorgonno Senior High School into changing rooms for girls to use during their menstrual cycle.
"I took advantage of an old building in the school, refurbished and painted it myself and stocked the place with pants, pads and wipes for the female students," she elaborated.
Faith said that she envisions replicating the same thing in her current school – Greta D. Shepherd '2' Basic School at Awoshie.
Pad Bank
As part of efforts to help young girls during their menstrual cycle, she also frequently donates sanitary pads to female prisoners.
To ensure the sustainability of this initiative, she has come up with the idea of a rectangular structure in the form of a cupboard known as 'The Pad Bank'.
This Pad Bank stocks sanitary pads to be accessed by female prisoners whenever they require them.
Mrs Senyo has also set up a similar Pad Bank at the Mampong School for the Blind, to help vulnerable ladies who cannot afford to buy a sanitary pad.
Through this same passion for women and menstrual hygiene, she has instituted the 'Miss Menstrual Hygiene' initiative which seeks to encourage young females to be passionate about issues relating to menstrual hygiene while educating the public on proper menstrual hygiene practices during Menstrual Hygiene Day.
Menstrual Hygiene Calendar
Mrs Senyo has committed herself to teach young girls how to calculate their next menstrual intervals with the help of her pink colour designed, 'Menstrual Hygiene Calendar'.
"I always advise all my young girls who have the calendar to paste it on their beds to keep them alert about their cycle and also avoid embarrassing themselves with stains."
READ (Readers Enjoying Author's Dream) initiative
Away from menstrual hygiene, Mrs Senyo has developed a creative module to help make learning fun and more practical. This creative module involves the use of colourful cardboard and highlighter.
While she engages children playfully, she also teaches them and gives them tasks to work on as a group.
"I have seen a lot of improvement in the lives of my children since I started with the initiative.
"Children who cannot identify the easiest words/alphabets are beginning to understand, because I give a lot of colourful papers to them, put it in their bags and they come the next day and are able to identify it," she said with a smile.
Through this initiative, she has also organised seminars to train teachers on how to make and use learning resources.
She indicated that she leverages mostly on the leadership roles she finds herself in to teach her colleague teachers.
As the Ladies Coordinator for the Ghana National Association of Teachers in the Ga Central Municipality, Mrs Senyo has introduced about 100 teachers to her attractive teaching module.
Creative Aid Agenda
She has also established a Creative Aid Agenda, where people who are unable to rise higher on the academic ladder are equipped with entrepreneurial skills in order to earn a living.
Through this agenda, she has trained a large number of women and school girls in event decoration and detergent making, as well as making of  fashion design accessories.
Under this initiative, she teaches students in special schools such as the Mampong School for the Blind. She teaches them how to make decorations, detergents and fashion accessories.
This according to Faith, will help the students to be independent after school.
She explained that "because we know they do not have enough funds, we engage them in these skills so that they can easily pick up on their own without spending a lot of money".
The Mother of Many Missions
As part of Mrs Senyo's vision to bring relief to deprived members of the society, she operates an orphanage that caters for 30 vulnerable children through the provision of food, clothes and school materials while supporting other children in remote communities across Ghana.
"My vision is to give these underprivileged children the chance to realise their dreams and aspirations while living in decent conditions," she said.
Mrs Senyo is also passionate about the health of women, and this has pushed her to partner with some hospitals to educate women on breast cancer and have them screened for the disease.
She also works together with a cancer survivor — Joycelyn Yawkuma — to raise awareness on the devastating effects of breast cancer.
Other Projects
She is engaged in other projects such as The Lady Coffee Talk, which is a series of seminars, conferences and mentorship programmes for women; Lady Leader Inc., which helps ladies build a passion for community volunteerism and also groom young girls in the community; and When Women Pray, which introduces the 'Proverb 31 Woman' to women in remote areas and ladies on campuses.
No Fee
The CEO of Rebranded Lady mentioned that all her training programmes have been free since she started, including the training in entrepreneurship skills.
"I realised there is something that can pay you more than just business. "What charity can give to you is more than just the value of money.
"I just want to be remembered as a woman who has helped people," she said.
Support from Family
She expressed heartfelt gratitude towards her husband, Divine Senyo, who has been very instrumental in the journey of her NGO.
"For all the places I have to visit, he is my chauffeur. He designs all my flyers. I don't know what I would do without him.
"He does almost everything; he is almost like my manager. He has always been my listening ear," she stated.
Vision
Mrs Senyo shared her vision of having a whole complex for her menstrual hygiene initiative in the next five years.
She added that she plans to partner with a lot of carpenters to help her make many Pad Banks for other schools and vulnerable institutions that do not have access to such items.
With respect to the READ initiative, she plans to teach other teachers, who will in turn teach their fellow teachers about it.
She explained that with that in place, learning will be beautiful for children.
Challenges
Mrs Senyo noted that when she started her initiatives, people mocked her, which almost discouraged her, but then she encouraged herself to believe in the vision she had.
"Some even asked why I was so involved in the lives of other people's children. 'It's somebody else's child, why are you so involved?' comments like these and other discouraging messages were what I received."
Another challenge was also the issue of finance.
"Since I started 10 years ago, I fund all these initiatives with my teachers' salary and my own resources," she explained.
Call for Support
She called on others with similar passion and motivation to come on board to "be the change we desire."
"I will need more people to come on board; anybody that has a thing for charity can join me to touch lives," she concluded.
By Christabel Oboshie ANNAN, Accra
 Here are some smart ways to survive the current economic crisis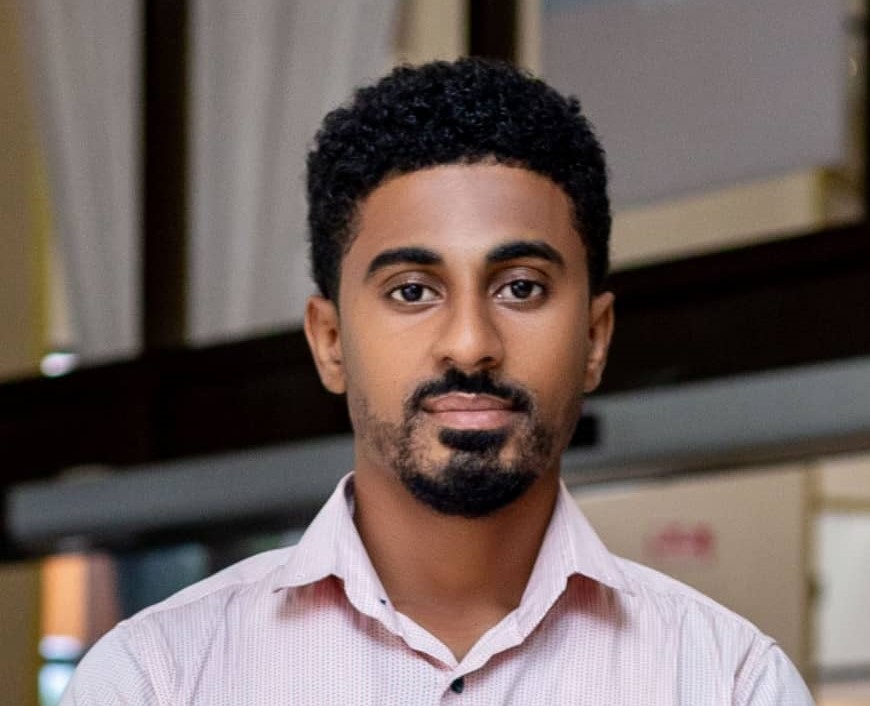 Ghana's economy is plunging at an alarming rate. The country's debt has reached an unsustainable rate, its currency (the cedi) is crashing, inflation is at 20-year high – prices of food, fuel, water, and electricity are all in a race for space.
Although the economic indicators are not as bad yet as they were in the mid-1990s when inflation crossed 40%, economic watchers fear the repercussion of the current crisis might be more dire than what happened in the early 1980s that resulted in a famine in Ghana.
While there isn't much you can do about the deteriorating economy, you can plan and come up with your own austerity measures to save you some money, protect your investment and help you get through these hard times.
This is the time to up your game in managing your finances in smart ways. The priority should be on the basics, essentials, necessities, whatever you choose to call it – food, shelter, and health care.
Stock up on food, if you can afford to buy your fresh veggies in bulk to last you a few weeks, it's cheaper that way.
For your grains – rice, maize, etc., don't think twice – buy more to last you for months, if you can afford it.
If you live in your own home, God bless you but if you live in a rented space, start thinking about paying another rent advance, if you have the money.
Put away some money for any health care emergency. This is very important.
Don't move if it isn't necessary. Fuel prices have seen a drastic increment and they will continue to rise in the short- to mid-term.
Unless it is an emergency or extremely necessary for you to drive, don't move that car. Using public transport isn't an option either – transport fares are moving in tandem with fuel prices.
And if you have to drive because of work/business, it's time to do some math – will that 'move' earn you more than you will spend on fuel for that same trip? Advise yourself accordingly.
If you have plans of hosting any social function, be it a wedding, funeral, party, etc., put a tight cap on the number of guests you invite.
A crowd does not mean success. And if you have been invited to such functions, you don't need new shoes or clothes, make use of what you already have, at least until things normalise.
Slash your budget for entertainment. Having fun doesn't always have to be outside your home. You can bring the fun home, it's cheaper.
This is not the time to be sowing big seeds at your place of worship. God himself knows times are hard.
Instead, identify a vulnerable or needy person whose main worry is where their next meal will come from and help them.
The fact that you should cut spending doesn't mean you should save either. This is not the right time to pile up hard cash, especially cedi-denominated, under your pillow or at the bank. I won't ask you to convert your cedi into a more stable currency either, say to buy dollars or euros. That will aggravate the cedi's woes.
Rather, for professionals who have been saving towards a project – let's say to build or furnish a house – this is the time to buy whatever materials your savings can afford.
Don't wait to have the amount for all materials in full before you make a move.
Bear in mind, the rate at which prices are surging will definitely make nonsense of your estimate for those materials.
For traders, another smart way is stock up on inventory, and if you are into manufacturing secure more raw materials.
Of all your business's capital, liquid capital i.e. cash, bank deposits, etc. must be at its lowest possible. Keep only, in cash, just about what you will need for any unforeseen emergency.
If you deal in non-perishable goods, you are not limited as to how much inventory you can hold. The sky is the limit so long as you can afford to get there.
But, remember it generally takes a longer time for you to sell off non-perishable goods in times of crisis.
For dealers in fast-moving consumer goods (FMCGs), you are probably moving into a season of high demand more so when Christmas is around the corner.
In times of crisis, demand for basic FMCGs is at its highest so stock up all you can but be mindful of the products with expiry dates.
Wherever you choose to put your money, use this little trick. At any given time, your investment should earn you an interest equivalent to or more than the current inflation rate.
If your investment is fetching you anything below 37.2% (the current inflation rate) you are technically making a loss on your investment.
It is fine if you have already locked your money in a fixed deposit, treasury bill, or a bond with a much lower interest than current inflation rate. Make sure to consider some of these things the next time you invest.
That said, this is the time to be extra vigilant about where you put your money. Beware of investment schemes promising extremely high interest rates. You might be a loser in the end.
Finally, if you are an employee, this is the time for you to work harder so your name never comes up when your employer decides to lay off some workers to stay in business.
If you run your own business, take it as your religion and treat your customers as your God.
If you are unemployed, I pray the current hardship stirs up the spirit of entrepreneurship within you to come up with a service that will be highly sought-after.
If you have family and friends who support you, bless them; if no one supports you, don't curse…everyone is struggling too.
By Raju J. R. Parwani
The writer is a business development expert and a business owner
 IMF bailout: Govt forms 5-member committee to seek inputs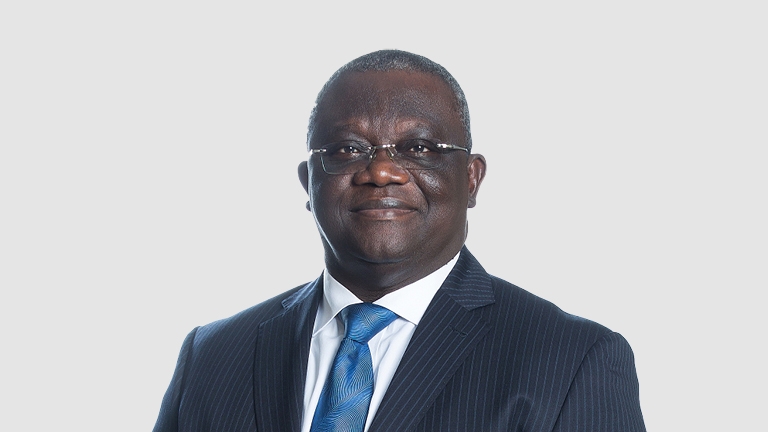 The Ministry of Finance (MoF) and the Bank of Ghana (BoG) have constituted a five-member Consultative Committee to lead extensive stakeholder engagements across key segments of the financial sector for input on government's negotiations with the International Monetary Fund (IMF).
The Committee, made up of prominent financial services professionals, and chaired by Mr. Albert Essien, has other members as Mr. Simon Dornoo as Vice Chair, Mr. Alex Asiedu, Ms. Mabel Nyarkoa Porbley, and Mr. Peter Enti.
A statement from the MoF noted that the Committee will be consultative and among other things lead discussions with the financial services industry and other stakeholders to provide industry-wide input and transmit industry concerns on debt management strategy to the MoF and BoG.
The expectation, it said was to ensure orderliness and confidence in the Government's ongoing negotiations with the IMF.
A similar engagement, the statement said will be undertaken with external bondholders.
"The stability of the domestic financial ecosystem is critical to a successful IMF-supported economic programme and government will take all necessary steps to protect the sector as we have done in the past.
"We need the support and trust of all Ghanaians to ensure that a historic arrangement is reached with the IMF. We are confident that such engagement and collaboration will enable us to recover very quickly and strongly from our current macroeconomic challenges," it said.
Mr. Essien is a seasoned financial specialist with 30 years of experience in the banking sector. He is the former Chief Executive Officer of Ecobank Group.
He served on several boards, including the Development Finance Institute (Fin Dev), Canada, Old Mutual – South Africa, LMI Holdings as well as Jumo Africa. He is also the Board Chairman of Ghana Amalgamated Trust.
Mr Essien holds a Bachelor of Arts Degree in Economics from the University of Ghana, Legon and a fellow of the Chartered Institute of Bankers, Ghana.
Mr. Simon Dornoo is a seasoned financial specialist with over 30 years of experience in banking and finance.
He was the Managing Director of GCB Bank Plc from 2010 to 2016 and a Past President of the Ghana Association of Bankers. He worked with Barclays Bank Ghana Limited and Barclays Plc, United Kingdom. He also worked at Cal Bank.
Mr. Dornoo holds an MBA in Finance from Manchester University, UK, and a member of the Institute of Chartered Accountants, Ghana. He is also a member of the Ghana Association of Restructuring and Insolvency.
Mr. Alex Asiedu is an experienced Capital Market Expert and currently heads Standard Bank's Africa Regions investment portfolio (excluding South Africa).
Prior to this role, he was the Managing Director of Stanlib Ghana Limited (now SIMS). He holds a Bachelor's Degree in Economics from the University of Ghana and a Master's Degree in Economics (Finance specialization) from Queen's University, Canada.
He is a Yale World Fellow and a member of the CFA institute.
Ms. Mabel Nyarkoa Porbley is a seasoned insurance expert and a Managing Director of Sanlam General Insurance Ghana Limited, a subsidiary of Sanlam Group.
Prior to this, she was the Managing Director for NSIA Insurance Ghana. Ms. Porbley holds a diploma in Education and a BA degree in Management Studies from the University of Cape Coast.
She has an Executive Masters in Business Administration from GIMPA and is a chartered insurer from the CII UK.
Mr. Peter Enti is a seasoned expert in advisory services, including Pensions with over 13 years of experience.
He is currently a partner at Nubuke Business Investment Advisory.
He holds a Bachelor of Arts Degree in Economics and Statistics from University of Ghana, a Master's degree in Accounting and Finance from London School of Economics, and a member of Chartered Institute of Management Accountants.
Effects of high versus low blood pressure on the human body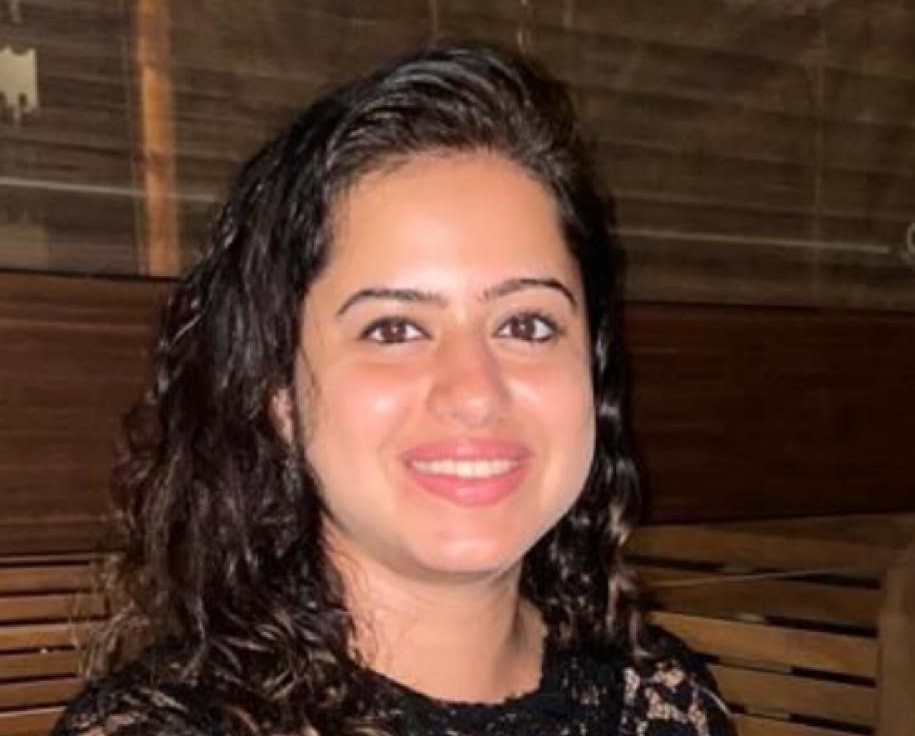 In order to survive and function properly, tissues and organs need the oxygenated blood that the circulatory system carries throughout the body.
When the heart beats, it creates pressure that pushes blood through a network of tube-shaped blood vessels, which include arteries, veins, and capillaries. This pressure — blood pressure — results from two forces: The first force (systolic pressure) occurs as blood pumps out of the heart and into the arteries that are part of the circulatory system.
The second force (diastolic pressure) is created as the heart rests between heartbeats.
These two forces are each represented by numbers in a blood pressure reading.
Thus blood pressure measurement takes into account how much blood is passing through your blood vessels and the amount of resistance the blood meets while the heart is pumping.
High blood pressure, or hypertension, occurs when your blood pressure increases to unhealthy levels.
Hypertension typically develops over the course of several years. Usually, there aren't any symptoms.
A few people with high blood pressure may have headaches, shortness of breath, or nosebleeds, but these signs and symptoms are not specific and usually do not occur until high blood pressure has reached a severe or life-threatening stage.
High blood pressure can cause damage to your blood vessels and organs, especially the brain, heart, eyes, and kidneys.
The following five categories define blood pressure readings for adults:
Healthy: A healthy blood pressure reading is less than 120/80 millimeters of mercury (mm Hg).
Elevated: The systolic number is between 120 and 129 mm Hg, and the diastolic number is less than 80 mm Hg.
Doctors usually don't treat elevated blood pressure with medication. Instead, your doctor may encourage lifestyle changes to help lower numbers.
Stage 1 hypertension: The systolic number is between 130 and 139 mm Hg or the diastolic number is between 80 and 89 mm Hg.
Stage 2 hypertension: The systolic number is 140 mm Hg or higher, or the diastolic number is 90 mm Hg or higher.
Hypertensive crisis: The systolic number is over 180 mm Hg, or the diastolic number is over 120 mm Hg. Blood pressure in this range requires urgent medical attention.
If any symptoms such as chest pain, headache, shortness of breath, or visual changes occur when blood pressure is this high, medical care in the emergency room is needed.
The primary way that high blood pressure causes harm is by increasing the workload of the heart and blood vessels — making them work harder and less efficiently.
Over time, the force and friction of high blood pressure damage the delicate tissues inside the arteries.
In turn, LDL (bad) cholesterol forms plaque along tiny tears in the artery walls, signifying the start of atherosclerosis.
The more the plaque and damage increase, the narrower (smaller) the insides of the arteries become — raising blood pressure and starting a vicious circle that further harms your arteries, heart, and the rest of your body.
This can ultimately lead to other conditions ranging from arrhythmia to heart attack and stroke.
You can make simple lifestyle changes to help manage and improve your blood pressure.
Some of the steps you may want to take are: lose extra pounds and watch your waistline, exercise regularly, eat a healthy diet, reduce sodium in the diet, limit the amount of alcohol, quit smoking, cut back on caffeine, reduce stress,  monitor blood pressure at home and see the doctor regularly.
In light of the above, low blood pressure might seem desirable. However, for many people, abnormally low blood pressure can cause dizziness and fainting.
Low blood pressure, also called hypotension, is blood pressure low enough that blood flow to the body's organs is inadequate and symptoms and/or signs of low blood flow develop. In severe cases, low blood pressure can be life-threatening.
A blood pressure reading lower than 90 millimeters of mercury (mm Hg) for the top number (systolic) or 60 mm Hg for the bottom number (diastolic) is generally considered low blood pressure.
Some types of low blood pressure include Low blood pressure on standing up (orthostatic or postural) hypotension), Low blood pressure after eating (postprandial hypotension), Low blood pressure from faulty brain signals (neurally mediated hypotension), Low blood pressure due to nervous system damage (multiple system atrophy with orthostatic hypotension).
The causes of low blood pressure can be pregnancy, large amounts of blood loss through injury, impaired circulation, weakness and a state of shock that sometimes accompanies dehydration, anaphylactic shock, a severe form of allergic reaction, infections of the bloodstream, endocrine disorders such as diabetes, adrenal insufficiency, and thyroid disease, dehydration.
Depending on the type of low blood pressure you have, you may be able to relieve some of your symptoms by:
Eating a healthy diet with fewer carbohydrates and smaller meals.
Drinking more water and avoiding alcohol.
Getting up slowly after you've been sitting or lying down.
Focusing on breathing a few times before you change position.
Wearing compression stockings.
By Kiran Bahrus Chimnani