Lawyer David Ofosu-Dorte, Chairman of AB & David Africa is calling for laws to impose limits on government borrowing as well as imposing upper limits beyond which government cannot tax the citizens.
The upper limits are levels beyond which government cannot further tax the citizens or borrow again.
He tasked Members of Parliament (MPs) to explore the option of Private Members Bill to pass the proposed legislations.
He is convinced that without the limits, governments will continue to increase expenditure and indirectly pass on the expenditure on the citizens through taxes and levies.
Ofosu-Dorte made the call while delivering the second Constitution Day Public Lecture in Accra.
It is organised by UPSA Law School in collaboration with OneGhana Movement, a thought leadership and social action Not for Profit organization.
It was under the theme, "The 1992 Constitution – A fundamental law for our prosperity or a well crafted guide for our economic doom."
The business lawyer with a special focus on Africa transactions and projects listed a litany of taxes and levies Ghanaians pay to the state.
Ofosu-Dorte is worried that it sounds as if Ghanaians have no right to earn net income or disposable income.
He made the point that anytime Ghanaians seem to be improving in income, they must be levied, take the money and give it to persons Ghanaians queue to elect to make their lives better but the leaders end up making the lives of Ghanaians worst.
He pointed out that individuals and corporates cannot be said to be prospering if every money they make is taken away from them.
He was emphatic that none of the litany of taxes and levies have achieved their purposes for which they were introduced.
"We collect the money, it does not achieve its purpose and we add more particularly Road Fund and Tema Oil Refinery (TOR) Debt Recovery Levy," he stressed.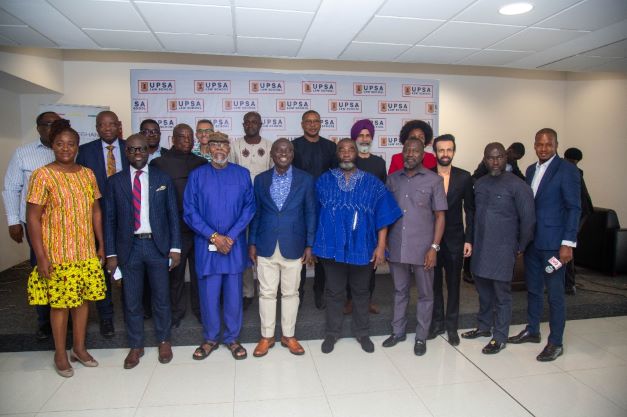 Justifying lawfully limiting government's ability to borrow, Ofosu-Dorte  said government expenditure is largely made with money  borrowed externally or locally and end up passing it on to Ghanaians.
"If we don't pass legislative framework on government's ability to borrow, this problem will not be solved," he added.
His reason is based on the fact that "we live in a society whose culture worships authority and is quite permissive in its attitude".
He argues that culture cannot be divorced from the constitution saying though the constitution is the supreme law of the land, culture trounces the constitution.
According to him, the culture of the people who use the constitution is that they will find anyway to abuse the constitution.
"There is no law in the world which so good to prevent evil minded people from what is wrong and there is no law so bad which will prevent a good person from doing that which is right," he emphasised.
Latest posts by Newscenta
(see all)