Killer of Dancehall Artiste sentenced to death by hanging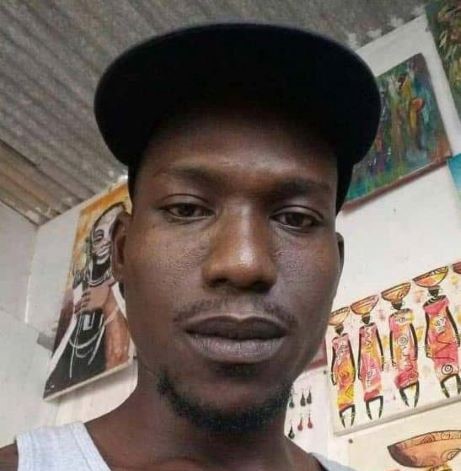 Bright Ellis, a 27-year- old who murdered a Cape Coast dancehall artiste, Emmanuel Aikins, known in the music industry as "Unruly Grant" has been sentenced to death by hanging by Cape Coast High Court A.
The over two-year case was ruled by Justice Emmanuel Lodoh after reading close to a two-hour judgment.
Mr Vincent Nyenaku, represented the Attorney General in the case.
The painful murder of the artiste followed a short misunderstanding that ensued between him and the convict, Ellis, at the famous Orange Beach Resort near the Cape Coast Castle sometime in February 2021.
On Sunday, February 7, at 2:50pm, the Police received a report of disturbances at Orange Beach Resort involving Ellis and the deceased.
In the process, Ellis stabbed the deceased with a knife, and he was rushed to the Cape Coast Metropolitan Hospital for treatment but was pronounced dead on arrival.
Ellis, who also sustained cuts on his left hand, made a report at the Police station against Mr Aikins and was issued with a Police medical report form for treatment.
The convict was later arrested at the same hospital where he was seeking medical attention and had been detained to assist with investigations.
The deceased is a former student of Oguaa Senior High School and was the Region's Best Dancehall Artiste during the 2018 Central Music Awards with over 3,258 followers.
He was known by many as a "lyrical beef master" and described as lively, respectful and a determined young man.
Madam Kate Swanzy, the mother of the deceased in an interview with the Ghana News Agency (GNA) expressed gratitude to the judge for giving them justice.
She advised the citizenry to exercise patience during court proceedings, adding that though it ran slowly, justice would be served at the end.
Madam Swanzy said that she understood court proceedings now saying, "I thought the case ended after he was granted bail."
She thanked Mr Nyenaku for the support and collaboration throughout the case.
GNA
Tourism Authority: 113 "December in GH" events held nationwide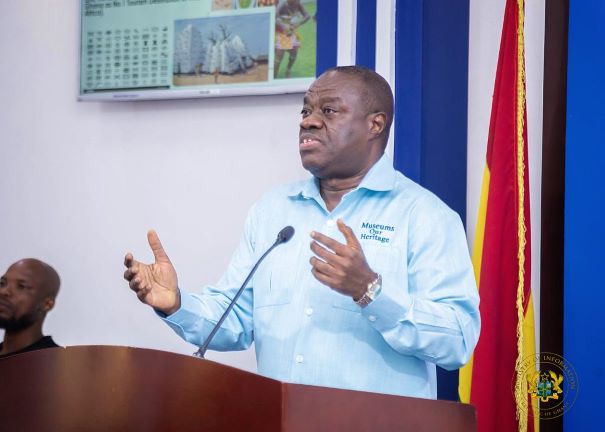 The Ghana Tourism Authority (GTA) in collaboration with the "Beyond the Return" Secretariat has officially brought "December in GH" festivities to a close.  
 The event, within the month of December 2022 and first week of January 2023, treated Ghanaians, Africans in the diaspora, and the global community to Ghana's rich arts and cultural heritage. 
The Corporate Affairs Department of the Authority said during the period, a total of 113 events, officially endorsed by the "Beyond the Return" Secretariat and featured in the "December in GH" calendar took place across the country. 
"The 113 events were hosted in multiple regions across the country and ranged from traditional festivals to concerts, fashion shows, sporting events, and community projects."  
It said each occasion included elements that connected with the foundational pillars of the "Beyond the Return"  initiative – Experience Ghana, Celebrate Ghana, Diaspora Pathways to Ghana, Brand Ghana, Give Back Ghana, Invest in Ghana and Promote Pan African Heritage and Innovation. 
The Department expressed appreciation to its stakeholders – the Ghana Tourism Federation, the Ghana Airports Company, the Ghana Immigration Service , the Airlines Board, the Ghana Revenue Authority, the Ghana Police Service, the National Fire Service, the National Ambulance Service, the Ghana Music Rights Organisation  as well as Event Organizers whose contributions ensured a successful campaign.  
"We are most grateful to stakeholders, all sponsors, the media and patrons who contributed to the overwhelming success of the 'December in GH' 2022 edition." 
It said to build on the success, the GTA would host series of review sessions with key partners, event organizers and stakeholders to debrief and identify areas of growth for subsequent editions.  
The "December in GH" events, which was officially launched by the GTA in 2022 after the monumental "Year of Return" in December 2019, aimed at promoting Ghana as a December holiday season destination.  
It has, over the years, contributed to an increase in international arrivals, and tourist expenditure, consequently stimulating the local economy whilst bridging the gap between the African continent and Africans in the diaspora.  
Becca graduates as overall best student and valedictorian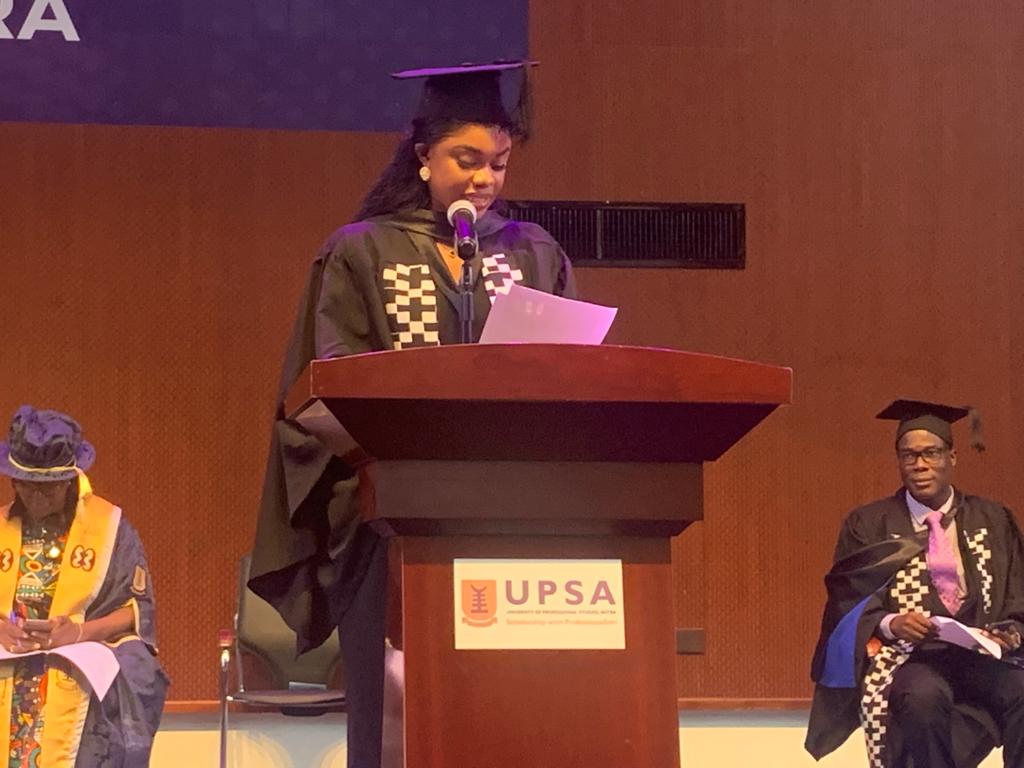 Afropop, R&B and highlife Musician, Rebecca Acheampong Sanni-Daniel, popularly known as Becca, has grabbed a Master of Arts in Brands and Communication Management from the University of Professional Studies, Accra (UPSA).
Becca emerged the overall best graduating student and valedictorian at the UPSA School of Graduate Studies graduation ceremony.
She graduated with a Grade Point Average of 3. 92, highest among the 2022 graduating class.
The Musician in her valedictory speech encouraged girls and women to go all out in achieving their dreams and aspirations.
"I dedicate this award to every single girl and woman out there. They should know that they can do whatever they set themselves to do," she stressed.
Becca said furthering her education initially seemed impossible, however, with support from her husband and loved ones, she was able to go through her course and excelled.
"I didn't want to be an ordinary student here," she added.
Born Rebecca Acheampong, Becca is a singer and actress. Born August 15th, 1984, in Kumasi the Ashanti region as the first girl and fifth born of nine children from a religious Christian family.
No mere child prodigy at a very young age Becca show cased her talent as a singer by participating in School Talent shows as well as church activities and always came up with one of the top most prizes at all times.
Becca now a fully grown proud African woman studied in some of the countries prestige schools such as Morning Star and Wesley Girls high school and continued further education in London's Croydon College where her like for children and their well-being motivated her to come out as fully qualified Childcare and education worker.
Becca later went to Ghana Institute of Management and Public Administration, where she studied Operations and Project Management and graduated with First Class Honours.
After several years abroad she returned back to native home Ghana where her undisputed talent was discovered by a trailblazing record label E K B records who signed her on and proceeded to work.
Her first single "you lied to me" was released in August 2007 and was followed by the release of her debut album "Sugar" which was launched on the 13th of November the same year.
Her music videos are aired on Channel O and MTV and are also enjoying great reviews on U tube.
Her album sugar feathered may of Africans renowned musician and was graced by South African legend jazz musician Hugh Masakela who collaborated with her on the song "I love you" which is enjoying massive air play in south Africa.
Her style of music and dressing is influenced by her surrounding and up bringing as an African.
Becca may be a good singer but it doesn't end there as she also plays the guitar and is a talented actress.
She's worked on a multimillion dollar movie with some of African and Europe's best film makers in the true life story of Barcelona Fc striker Samuel Eto'o.
She's also set up a rescue organization which is aimed at raising funds to help promote the awareness of children affected by HIV AIDS as well as imprisoned children in Ghana and hopes to go beyond Africa and around the world.
She is A Ghana music award winner, Kora awards and Channel Awards nominee.