The Economic and Organised Crime Office (EOCO) has recovered GH₵138.9 million (GH₵138,950,268.53) as proceeds of crime in 18 months.
It will be recalled that  EOCO recovered GH₵61.5m  in 2022 and an additional  GH₵77.3m was recovered in the first half of 2023.
EOCO has recovered monies from some of theses cases
Some  cases  as a result which the recoveries were made included money laundering, tax fraud, defrauding by false pretence, stealing, procurement fraud, forgery of documents, operating without licence, unearned salary, human trafficking, failure to honor dud checks, causing financial loss to the state and smuggling.
Executive Director of EOCO, Commissioner of Police (COP), Maame Yaa Tiwaa Addo-Danquah, announced this at the maiden media soiree organised by EOCO to strengthen relations with the media.
For 2022, she said EOCO investigated 642 in all,  out of which four have been concluded and the rest are at various stages of investigations.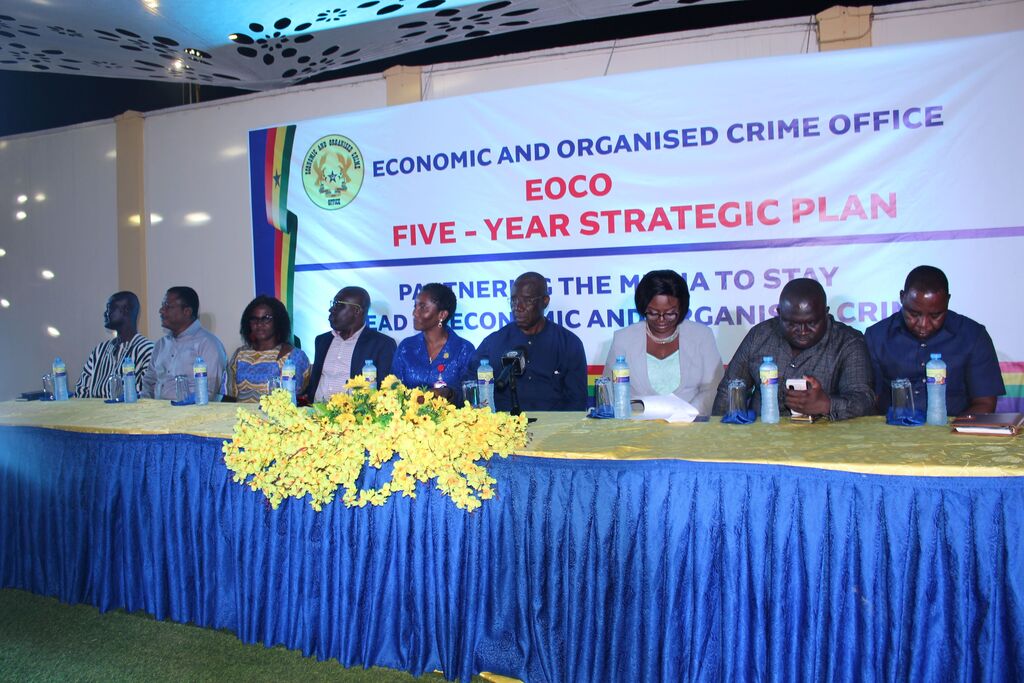 COP Addo-Danquah said EOCO initiated 21 prosecutions in 2022 securing one conviction in that year.  On number of cases recorded for the first half of 2023, she mentioned that EOCO recorded 396 cases.
The Executive Director pointed out that  aside recoveries, EOCO helps in rescuing victims of human trafficking and reuniting them to their families. Further EOCO holds Sensitisation Programmes on Prohibited Cyber Activity and related matters to Senior high schools across the country.
EOCO five- year strategic plan, that was recently launched spells out new strategies to effectively deal with economic and organised crimes and securing the economic well-being of the people of Ghana.
The plan which is anchored on four strategic priorities makes EOCO partner both local and foreign law enforcement agencies and other relevant institutions to develop the office to be operationally resilient and sustainable to help disrupt organised criminal activities.
It mainly seeks to disrupt organised criminal activities, deny criminals the proceeds of crime, partner local and international law enforcement agencies and other relevant agencies, and develop EOCO into an operationally and financially resilient and sustainable organisation.
Again, the plan sets out pragmatic steps for the Office to become more responsive to its mandate through the implementation of a robust asset recovery and management regime, the use of modern technology, the development of adequate human capital, as well as the fostering of relevant partnerships.
The plan is expected to bring significant improvement to the internal processes of EOCO while providing for a mission and vision statement which would aid the communication of a clear direction for the office.
The five-year plan which will span 2023 to 2028 comes after the expiry of an earlier strategic plan which was for the period 2013 to 2017.
It was developed with financial and technical assistance from the Governance for Inclusive Development Programme of GIZ and UK Foreign Commonwealth Development Office (FCDO).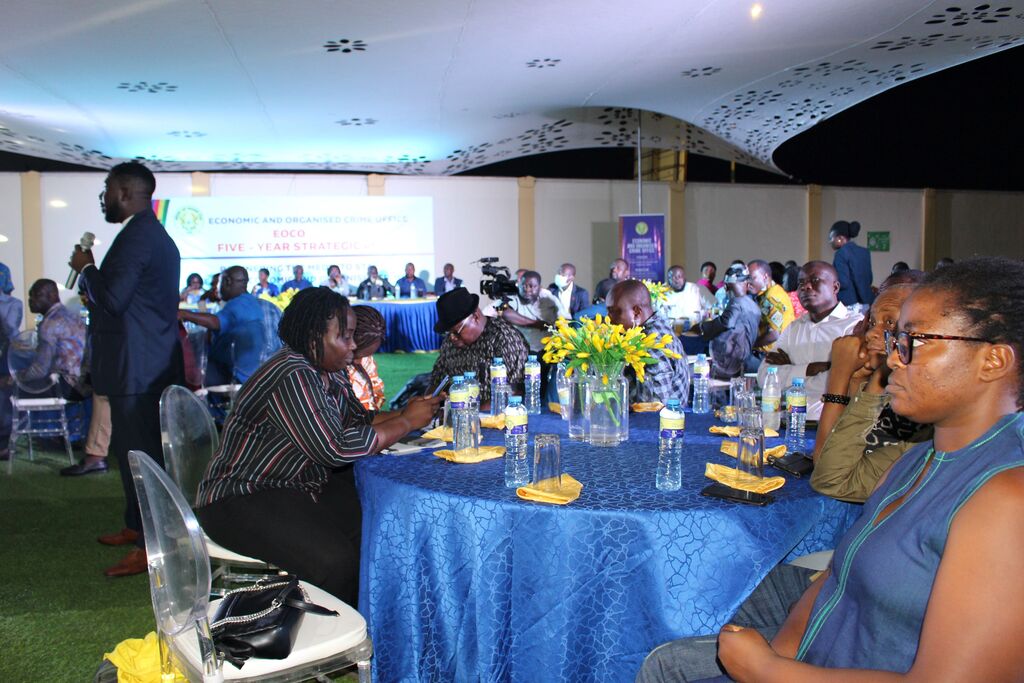 COP Addo-Danquah, said the document would provide the needed guidance to ensure the production of consistent and sustainable results for the office and urged stakeholders to closely monitor its implementation since it reflected their shared ideals and interests.
She pointed out that her outfit plays a crucial role in Ghana's efforts in combating economic and organised crimes.
Though EOCO has been in existence for 13 years, she lamented that many people do not know about it due to lack of awareness.
She explained that the vision is to change negative perceptions the public have about EOCO.
COP Addo-Danquah said developing mutually beneficial relationship with the media is an integral part of the five year strategic plan.
She stated that the editors meeting was an opportunity for media to know about the functions of EOCO.
She said the doors of EOCO are opened and urged media practitioners to seek clarification about issues concerning EOCO before publication.
According to her, the EOCO, media partnership is to bring down crime to the barest minimum, protect investors money to drive investment into the country for economic growth
GJA President Albert Dwumfuor said he is confident the partnership would yield the expected outcomes.
He said collaboration with EOCO would make information accessible to the media to eliminate incidents of misinformation about  operations of EOCO.
Officials of EOCO took time to explain that the crackdown on stolen vehicles including those in garages is based on information received from their counterparts in Canada and United States of America.
They explained that paying duties and registering the vehicle is not a guarantee that such vehicles are not stolen.
The officials pointed out that  until they receive information that a vehicle is stolen, the Ghana Revenue Authority (GRA) which charged duties on it and Driver and Vehicle Licensing Authority (DVLA) will discharge their duties because such institutions would not know that the vehicles were stolen abroad and brought to Ghana
Latest posts by Newscenta
(see all)