Togbe Kwasinyi Kakaklolo Agyeman V, Dufia of Adidome and Headchief of the Toh/Tovie Clan of Mafi, has called on government to device a way of reducing taxes on sanitary pads to serve targeted vulnerable groups of girls, especially teenagers in rural areas.
He said making this basic need available to young people in targeted groups will help reduce some of the negative consequences of the high cost.
Currently, there is a 20% import tax on sanitary pad.
Togbe Agyeman was speaking as the chairperson at a forum organized to educate adolescent girls and some boys at Adidome on menstrual hygiene.
The children were drawn from some selected schools in the Central Tongu District. Of the Volta Region.
He bemoaned the alarming rate of teenage pregnancy in the Central Tongu District, which according to statistics had recorded the second highest rate of the incidence of teenage .pregnancy in the Volta Region.
According to statistics, close to 1,300 teenage girls got pregnant between 2019 and 2021.
Togbe Agyeman, said there seemed to be a link between sex, menstrual hygiene education and teenage pregnancy.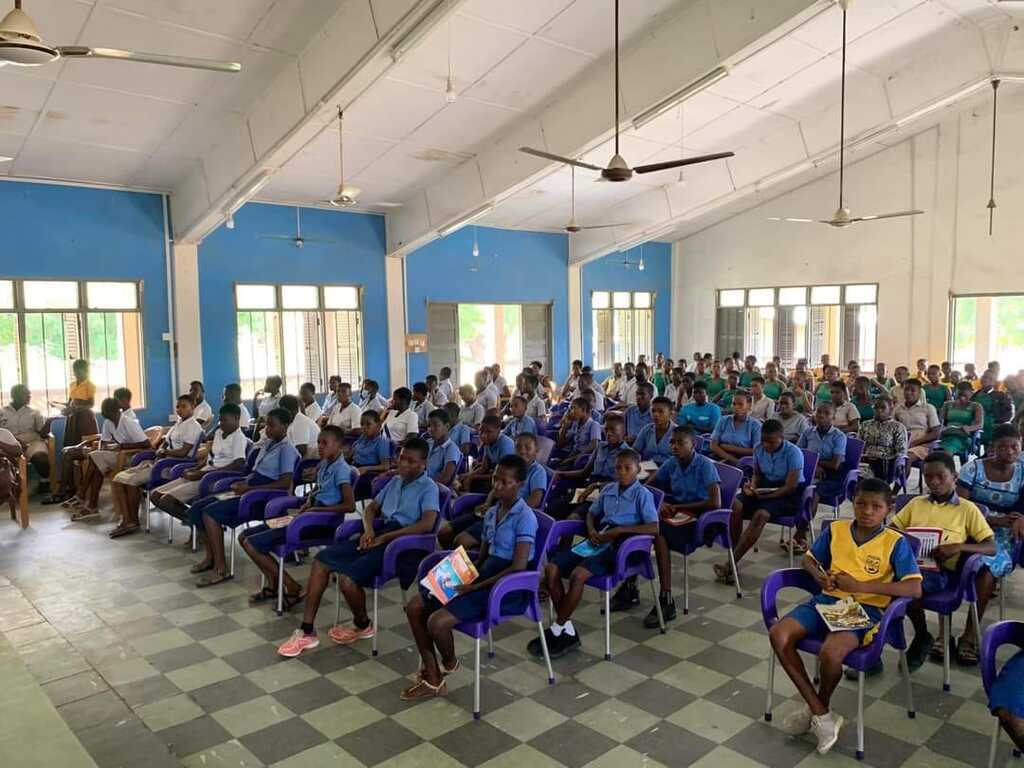 He applauded the organizers of the educational forum.
Reacting to some of the causes of teenage pregnancy, he expressed his abhorrence for reports that some teenage girls actually became pregnant in their attempt to find money to buy sanitary pads.
He described the situation as a huge social problem that must be tackled with all seriousness because teenage pregnancy has the tendency to rob children of their innocence.
"It is incumbent on all stakeholders (government traditional rulers, educators, parents and the entire society to find a lasting solution to this canker because of the disruptive social consequence this phenomenon has on society and the rippling effects," he said.
Togbe  Agyeman  urged young people  to remain chaste and be fully committed to their books.
He said, "Don't allow anyone and anything to rob you of your dreams and future. Dream big, study hard to get in substance and value, be bold, confident, assertive but respectful. You hold the future of Mafi and Ghana as a whole in your hands. Don't destroy it".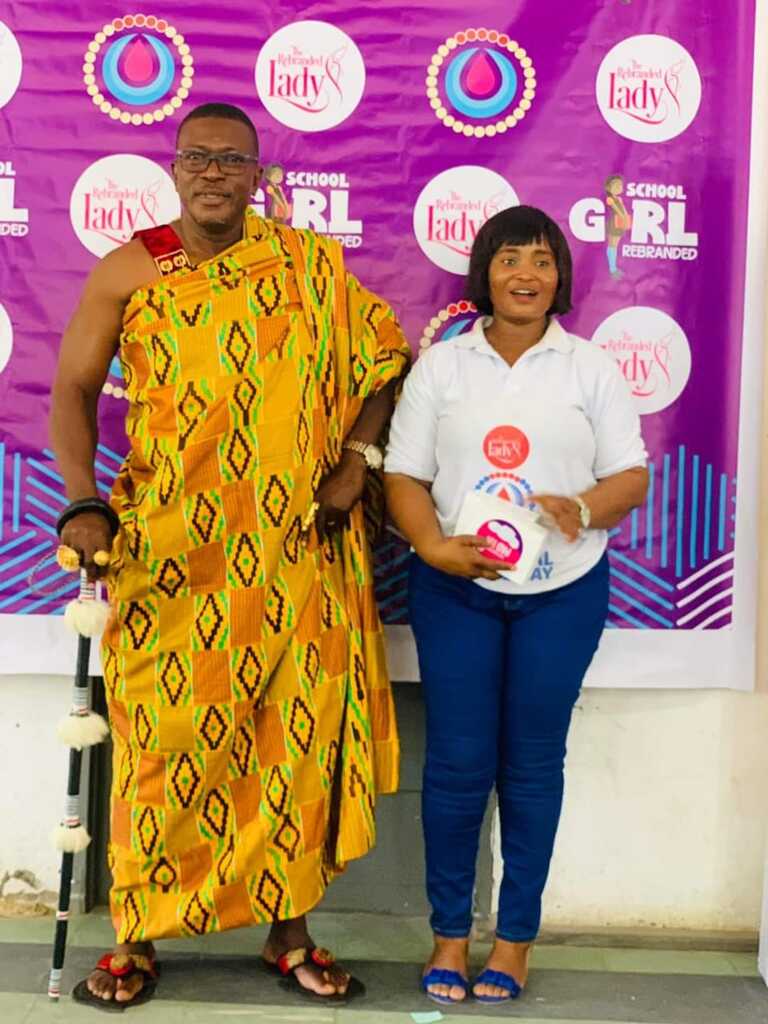 The programme which was organized at the instance of  Lady Georgina Asare Fiagbenu, wife of the Togbe Agyeman, was put together by Rebranded Lady, an NGO which champions female health and menstrual hygiene matters.
It was supported by the National Commission for Civic Education (NCCE), PPHG and the District Directorate of Education in the Central Tongu District, as well as some other NGOs, including Community Vulnerable Children Organization (CVCO) and Global Women Development Promoters (GLOWDEP).
On her part, Mrs. Faith Senyo, CEO of Rebranded Lady, educated the girls on menstrual hygiene and how to keep themselves safe.
She praised Lady Gina for the support she and her organization, MTN have been giving NGOs to help innocent young ones like those who attended the event.
She urged the girls not to disappoint their parents and all the many NGOs who have been educating them over the years. All the other NGO's took turns to chip in a word of advice to the young children.
Some girls and some boys took advantage of the event to pledge to uphold the values of chastity and integrity.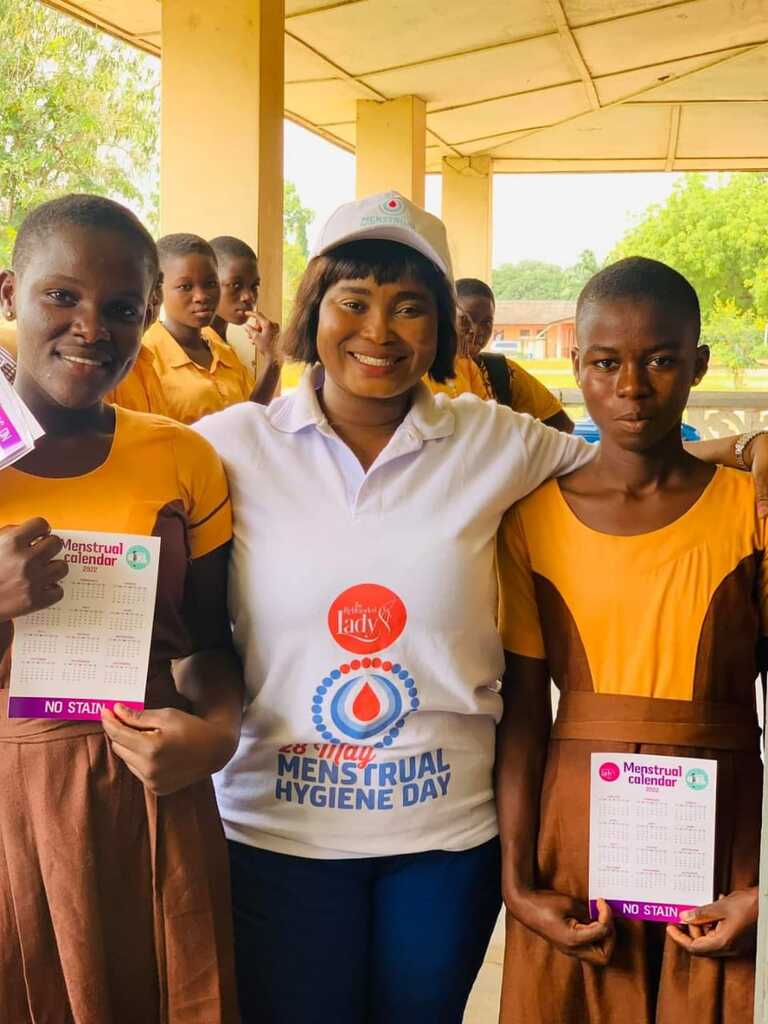 Girls who had pledged earlier on at similar functions were showcased.
According to the CEO of Community Vulnerable Children Organization, Mr. Gustav Boni, the aim of the Pledge Project is to empower adolescents especially, girls to delay early sexual activities, speak up for their sexual rights, train them to lead in their various communities, postpone childbirth at a very tender age and focus on their education.
Since the launch of the Pledge Project in 2022, a total of 724 adolescents  comprising 33 boys and 691girls have pledged not to become pregnant as teenagers, and boys pledging not to become teenage fathers.
The programme ended with a donation of a "Pad Bank" to the Adidome Evangelical Presbyterian (E.P) Junior High School, which happened to be the former school of Togbe Kwasinyi Kakaklolo Agyeman V.
The Pad Bank is a unique concept associated with the Rebranded Lady work, whereby a specially designed wardrobe is stocked with sanitary pads and various female hygiene materials and donated to a targeted school where the programme took place.
Assemblyman for Adidome Central Electoral Area, Mr. Frank Dzramado who was instrumental in mobilizing the adolescent students to the programme, expressed his appreciation to the Chief, his wife, Rebranded Lady, and the others who have been helping to educate young people to reduce the tides of teenage pregnancy in the Tongu District, and Adidome in particular.
Latest posts by Newscenta
(see all)