T-Bills, domestic bond principals protected in debt exchange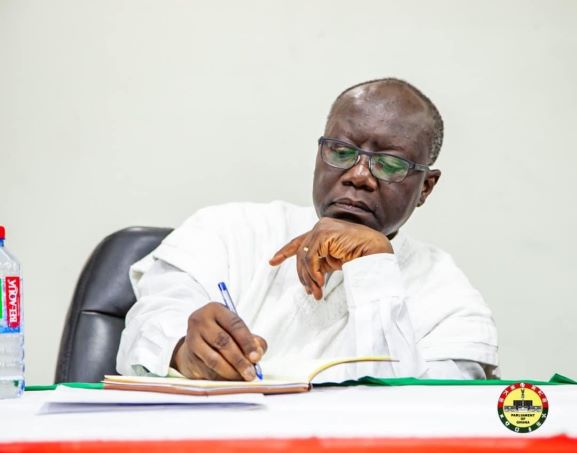 Treasury Bills are completely exempted from the debt exchange and all holders will be paid the full value of their investments on maturity
No haircut on the principal of bonds
In addition, there will be no haircut on the principal of bonds while individual holders of bonds will not be affected.
Domestic Debt Exchange to be launched today
Finance Minister Ken Ofori-Atta announced this as a prelude to Domestic Debt Exchange to be launched on Monday, December 5, 2022 to be followed by external debt restructuring parameters which will be presented in due course.
Domestic bondholders to exchange for new ones
He explained that under the programme, domestic bondholders will be asked to exchange their instruments for new ones.
New bonds maturing in 2027, 2029, 2032 and 2037
According to him, existing domestic bonds as of December 1, 2022 will be exchanged for a set of four new bonds maturing in 2027, 2029, 2032 and 2037.
Coupons: 2023-0%, 2024-5%, 2025-10% until maturity, semi-annual payments
He announced that the annual coupon on all of these new bonds will be set at 0% in 2023, 5% in 2024 and 10% from 2025 until maturity and coupon payments will be semi-annual.
Restoring macroeconomic stability
Ofori-Atta said government's commitment to Ghanaians and the investor community, in line with negotiations with the International Monetary Fund (IMF), is to restore macroeconomic stability in the shortest possible time and enable investors to realize the benefits of the Debt Exchange.
He noted that government   has been working hard to minimize the impact of the domestic debt exchange on investors holding government bonds, particularly small investors, individuals, and other vulnerable groups.
He stated that government recognizes that the financial institutions hold a substantial proportion of these bonds.
As such, he said the potential impact of the debt exchange on the financial sector has been assessed by their respective regulators.
Measures and safeguards to minimize potential impact financial sector
Working together, Ofori-Atta said the regulators have put in place appropriate measures and safeguards to minimize the potential impact on the financial sector and to ensure that financial stability is preserved.
Role of regulators
He stated that the Bank of Ghana (BoG),  Securities and Exchange Commission (SEC), the National Insurance Commission (NIC), and the National Pensions Regulatory Authority (NPRA) will ensure that the impact of the debt operation on financial institution is minimized, using all regulatory tools available to them.
Financial Stability Fund to be established
He announced the establishment of a Financial Stability Fund (FSF) with the help of development partners to provide liquidity support to banks, pension funds, insurance companies, fund managers, and collective investment schemes to ensure that financial institutions are able to meet their obligations to their clients as they fall due.
He acknowledged that these are difficult times and government counts on the support of all Ghanaians and the investor community to make the exercise successful.
He is confident that the measures will contribute to restoring macroeconomic stability.
"With your understanding and support and that of the entire investor community, we shall overcome our current difficulties, and with the help of God, put our economy back on the path of renewed and robust growth," he said.
Ofori-Atta appeals to Parliament to approve revenue measures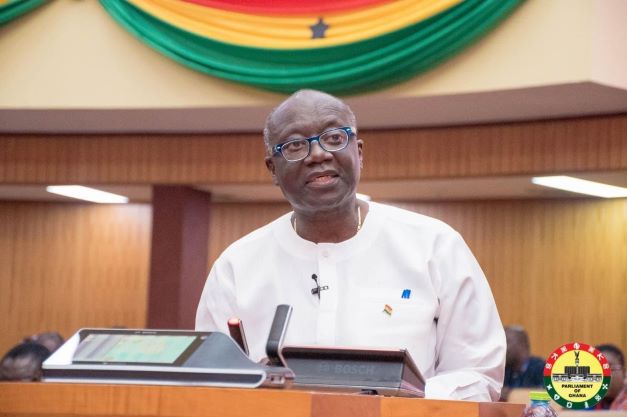 Finance Minister Ken Ofori-Atta has informed parliament of his intention to present necessary fiscal adjustments to the house in august after the debt operation is completed.
Outstanding revenue mobilisation bills
Already, he said the Income Tax (Amendment) Bill, Excise Duty & Excise Tax Stamp (Amendment) Bills as well as the Growth and Sustainability Levy Bill, are outstanding in Parliament.
According to him, the consideration and approval of fiscal measures by Parliament are critical for recovery from the current economic crisis.
Facilitating IMF Board approval
The Minister therefore entreated Parliament to prioritise the approval of the outstanding revenue mobilisation bills to facilitate the Board Approval for International Monetary Fund (IMF) Programme staff level agreement by the end of March, 2023.
"We are still counting on you for the passage of all the outstanding revenue Bills which are necessary for effective Budget Implementation as well as boosting our efforts at increasing our Tax-to-GDP from less than 13% to the sub-Saharan average of 18," he stated.
Expected impact of IMF Board approval
He is confident IMF Board approval will restore macro-economic stability, ensure debt sustainability as well as provide critical social protection for the benefit of Ghanaians.
Factors that impacted economy negatively
COVID-19, Russia-Ukraine war, soaring energy and food prices, higher interest rates, a strong dollar and a global slowdown negatively affected the economy.
Ghana seeking $3 billion loan
Ghana and the International Monetary Fund (IMF) have reached staff-level agreement on economic policies and reforms to be supported by a new three-year arrangement under the Extended Credit Facility (ECF) of about $3 billion.
But, the IMF has made it clear that the Board approval of the deal is contingent on a successful debt exchange programme.
Broader govt response strategy
Addressing Parliament on the ongoing debt restructuring efforts, Ofori-Atta explained that debt operations are a composite part of a broader government response strategy for addressing the current challenges.
While being optimistic about IMF programme to boost confidence in the economy, he emphasized that complementing it with enhanced domestic mobilisation efforts is critical.
4 out of 5 agreed Prior Actions in the Staff Level Agreement
The Finance Minister averred that the passage of the Bills will enable government to complete four out of five agreed Prior Actions in the Staff Level Agreement.
Agreed Prior Actions already implemented
He noted that tariff adjustment by the Public Utilities Regulatory Commission (PURC), Publication of the Auditor-General's Report on COVID-19 Spending, and Onboarding of Ghana Education Trust Fund (GETFund), District Assemblies Common Fund (DACF) and Road Fund on the Ghana integrated financial management information system (GIFMIS) have all been completed.
International and domestic bond markets are shut
Ofori-Atta reminded the legislators that the international and domestic bond markets are shut for the financing of government's programmes, forcing government to rely on the Treasury Bills and concessional loans as the primary sources of financing for the 2023 fiscal year.
Therefore, he called on Parliament to support the government's financing requests to ensure a smooth recovery from the economic challenges.
He thanked everyone who tendered and supported the Domestic Debt Exchange programme saying "It is a truly remarkable act of sacrifice in our nation's history. We thank those who heeded our clarion call and took the selfless, patriotic decision to participate. Your names and deeds will never be forgotten. Your timely support is deeply appreciated,".
He is confident that the programme government has set out for this year, supported by Parliament, will get Ghana out of the economic crisis that has hit the economy since Covid-19.
Inflation interest and exchange rates to stabilise
He hopes for stability in the exchange rates, inflation and interest rates, bringing businesses and families some respite.
Suspension of payments of interest on foreign debt
Government also announced a suspension of all debt service payments for certain categories of external debt, pending an orderly restructuring.
International bondholders
Ofori-Atta revealed that Ghana initiated discussions with representatives of international bondholders and their Advisors.
According to him, substantive discussions are due to start with them in the weeks to come.
G-20 Debt Treatment initiative
Ghana officially asked its bilateral creditors for a Debt Treatment initiative under the G-20 Common framework.
Negotiations with commercial creditors underway
The Finance minister said the process of negotiations have started in good faith with commercial creditors.
Ofori-Atta stated that two preliminary discussions and exchange of information have started on a good footing with representative committees and advisors.
Creditor Committee to assess Ghana's request
According to him, the members have indicated their commitment to establish a Creditor Committee to assess Ghana's request for debt treatment under the Common Framework by end February, 2023.
IMF assigns resident financial supervision adviser to BoG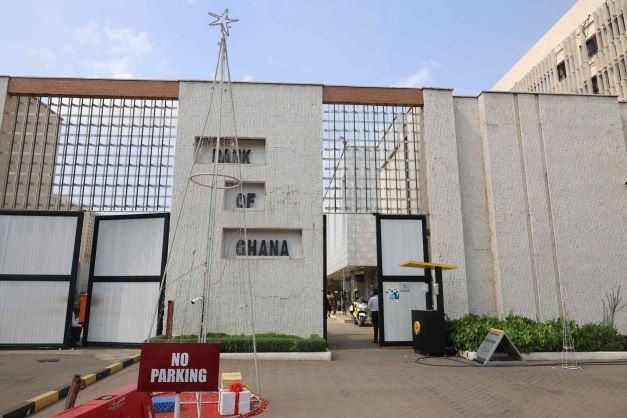 The International Monetary Fund (IMF) has assigned a Resident financial sector supervision adviser to the Bank of Ghana (BoG) to provide technical assistance and help build the capacity of the banking supervision function.
The appointment was at the request of Bank of Ghana with full funding from Switzerland's State Secretariat for Economic Affairs (SECO).
Mr. Leonard Chumo, the Resident Adviser, started his assignment at the Bank of Ghana on February 6, 2023, and was expected to stay for three years.
A statement issued by BoG in Accra said the Adviser's placement was a continuation of cooperation in this area between the Bank, the IMF and SECO, that started as early as in 2015 and had already seen the assignment of a previous Adviser until 2018.
It said achievements from the past collaborative efforts include the passage of the Banks and Specialised Deposit-Taking Institutions Act, 2016 (Act 930), the development and issuance of the Corporate Governance Directive 2018, and the Capital Requirement Directive 2018.
Mr Chumo, brings first-hand knowledge of supervisory work from leading central banks as well as previous technical assistance experience in the Western Africa region.
The statement said among others, he would support the implementation of Pillar two and three of the Basel II/ III capital frameworks, as well as strengthen the Risk-Based Supervisory framework at the Bank of Ghana.
The Bank commended the management of SECO for the continued funding of Long-Term Technical Experts from the IMF to the Bank.
Govt pledges to pay coupons, principals on all maturing bonds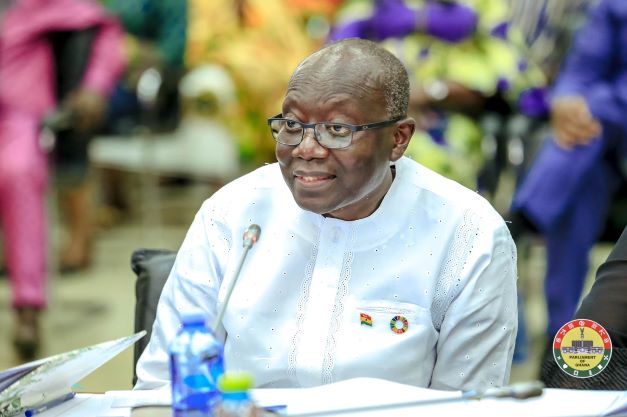 Government has assured all bondholders, including those who self-exempted from the voluntary Domestic Debt Exchange Programme (DDEP) that it will honour all coupon payments and maturing principals when due.
Payment of coupons and principal for bonds that matured since   February 6 to date (herein referred to as 'Due Bonds' remain outstanding.
Bondholders want government to make payments not later than Friday, February 17, 2023.
A statement issued by the Finance Ministry indicates that more than 80% bondholders participated in its $137 billion DDEP.
"The DDEP closed on Friday February 10, 2023, with over 80% participation of eligible bonds," it said.
The Finance Ministry pledged to honour all coupon payments and maturing principals in addition to commitments to further streamline Government's expenditures.
"We would like to stress that, all Individual bondholders, especially our Senior Citizens, should rest assured that their coupon payments and maturing principals, like all Government bonds, will be honoured in line with Government's Fiscal commitments.
"The Government would like to reassure all individual bondholders who elected not to participate that your coupon payments and maturing principals, like all Government bonds, will be honoured in line with Government fiscal commitments," it added.
Government reiterated that the DDEP had been executed to help protect the economy and enhance Ghana's capacity to service its public debts effectively, as its debt had become unsustainable.
The alternative for not executing the DDEP would have brought grave disorder in the servicing of our national debt and exacerbated the current economic crisis.
It expressed gratitude to bondholders for the overwhelming participation, adding that their support and contributions had gotten Ghana much closer to securing the International Monetary Fund (IMF) programme.
There are fears that those who opt against signing up are not guaranteed market liquidity for the old bonds, because they are likely to become less tradeable on the secondary market compared with the new bonds.
On the other hand, individuals who sign up for the new bonds will have more certainty even in a changing economic landscape.