Superintendent of Police Elizabeth Effia Tenge, a former Public Relations officer of the Accra Regional Police Command has left the Service.
She is expected to be announced as the Head of Public Affairs of Parliament.
She was the immediate past Public Relations Officer at the Volta Regional Police Command.
In a statement on Saturday, April 1, 2023, she said, "Good morning all, hope we are all fine. Please, this is to inform you that I have formally exited from the Ghana Police Service after 18 years of active service.
" Permit me to use this medium to thank you all, l mean everyone of you, for your immeasurable support during my appointment as Public Affairs Officer of this noble profession.
"We will definitely meet again hopefully in a different working environment.
"Once again thank you very much. Have a blessed day, signed, Supt (Rtd) Effia Tenge. "
Personal Summary
Effia Tenge is a Superintendent of Police in Ghana. Effia Tenge is a Superintendent of Police in Ghana.
She has a passion for driving organisational and social change through public education and training.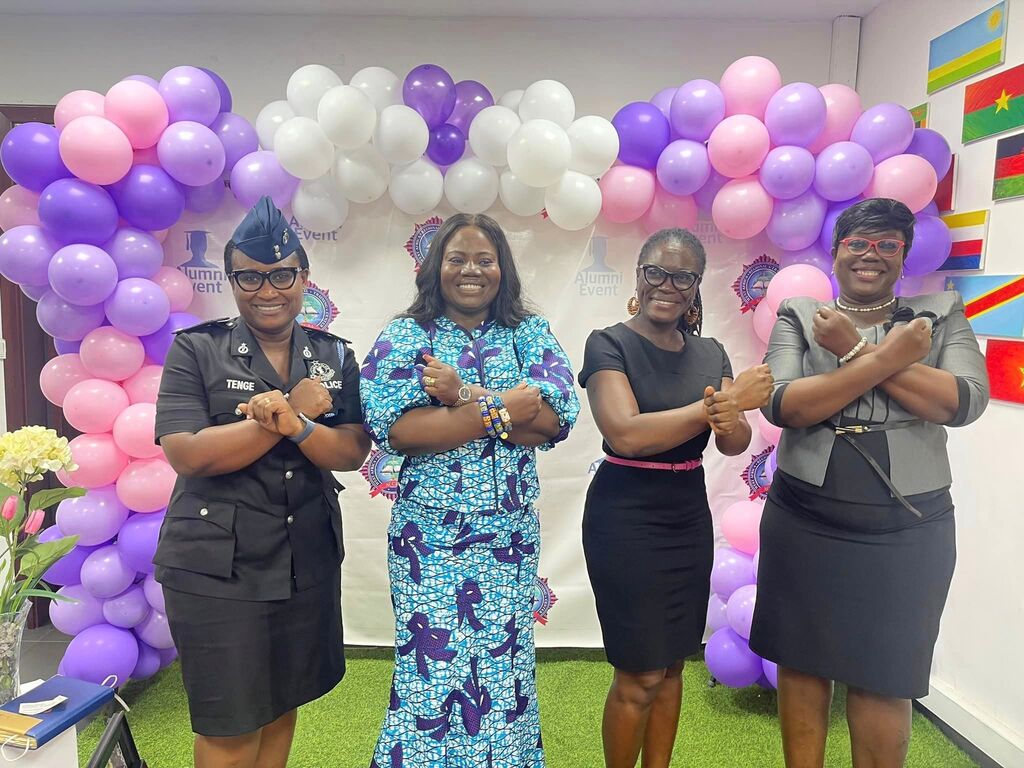 She was appointed into the Ghana Police Service as a public affairs officer in 2005 and stationed at the Media Monitoring Center of the Police Public Affairs Directorate, National Headquarters. She served in the Unit and later became the supervisor, placing her in a vantage role to conduct media analysis of police and security-related information and deal with potential negative publicity likely to affect the reputation of the institution timely.
She made her professional debut in 2014 when she was assigned the public affairs officer for the regional command, Accra. She served in this capacity until she was appointed the director, Public Affairs, Volta regional Police command.
She has served in the Ghana Police Service for 18 years and has risen to the rank of superintendent before her exit. She has been instrumental in implementing initiatives to advance the course of policing in Ghana. The following summarizes some personal achievements
Introduction of police diary
Effia Tenge introduced the Police Regional News Magazine 'Police Diary' to ensure regular information flow on law enforcement activities that promotes police professionalism, respect for human rights, transparency in police operations, and accountability to the public.
Undoubtedly, the police's ability to effectively combat crimes in a growing environment of sophisticated and complex crimes largely depends on strong public support through reliable, credible, and timely crime reporting.
Given this Effia Tenge seeks partnership support from private companies to fund the publications and distribute them to the public at no cost. Four of the news magazines have been published after its maiden launch in 2019 by Dr. Joyce Rosalind Aryee.
Promotion of a multi-agency approach in crime fighting
In the early part of 2019, Ghana's pride in hospitality towards the expatriate community came under heavy public condemnation.
This was mainly due to widespread media attacks on Ghana's security due to unresolved cases of kidnapping which were quite alien to Ghana's criminal history.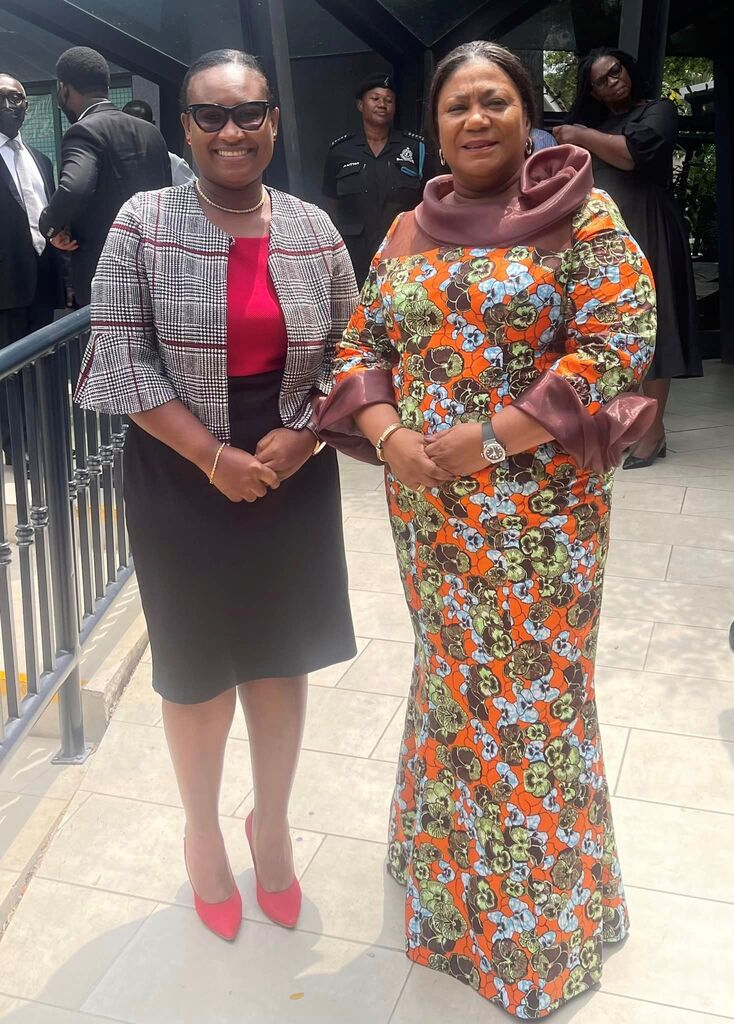 Local and foreign nationals were victims of targeted kidnappings. Amid widespread panic and a recent kidnap scare among the expatriate community in Ghana, Effia Tenge devised and implemented the following initiatives to reduce growing tension and restore public confidence in Ghana's security.
Stakeholder engagement with expatriates
Given that, Accra hosts most Embassies and High Commissions in Ghana, Effia Tenge activated and maintained Expats Dialogue Sessions aimed at reaching and sharing timely security information on the safety of foreign nationals and key interests in the wake of emerging crimes. Kidnapping, inner-city street robbery, terrorism threats, and other security-related issues; thus finding a multi-dimensional approach to dealing with the complexities
Effia Tenge coordinated a mission-by-mission visitation including the US Embassy, British High Commission, the Netherlands, and Japanese Embassies; and met all security heads of Diplomatic missions in Ghana, hosted by the German Embassy in Accra.
Kidnapping sensitization of Girl Senior High Schools (SHS) in Accra
Owing to the background given, Effia Tenge produced and rolled out a comprehensive sensitization programme through staged drama by police officers who educated students on kidnapping prevention among targeted groups.
Girl Senior High Schools in Accra benefited from the campaign as well as participants in the 2019 Forum of Heads of Girls Senior High School (FOHGSHS) summer camp in the Eastern Region of Ghana, attended by 40 Girl Senior High Schools in the Country.
The campaign was also extended to selected Basic School Groups.
Flyers on vital security tips on kidnappings were designed and distributed as part of the campaign.
Annual Cervical Cancer Screening for Women Police Officers
In prioritizing the well-being of officers, Effia Tenge initiates and coordinates health awareness and screening programmes to build a resilient healthy lifestyle for effective policing.
In collaboration with the Police Hospital, health seminars on stress management, mental health, and suicide prevention, lifestyle diseases are periodically held for officers to ensure officers' vitality.
There is also local and external partnership with the King James foundation and Ghana Medical Missions (USA) to offer health screening of officers and donation of medical supplies to the police hospital.
Additionally, the women's caucus of the service is mobilized annually to benefit from women's empowerment and health issues such as cervical cancer, depression, breast cancer, and reproductive and maternal health. She negotiates for discounted diagnostic procedures to encourage more ladies and dependents to take advantage of the opportunity.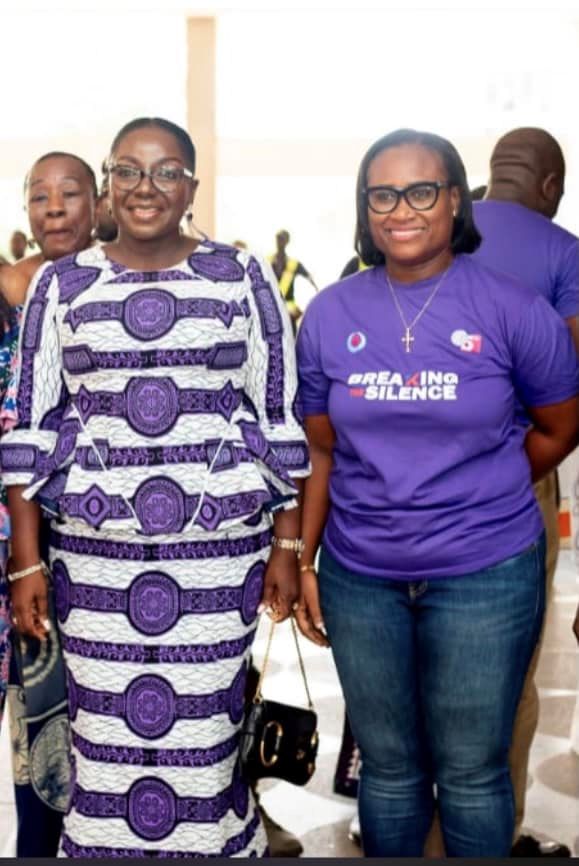 Education of law enforcement officers on COVID-19
Similarly in 2020, when Ghana recorded its first cases of COVID-19, the novelty of the global pandemic and the heightened public scare posed a threat to officers resulting in the need for proper sensitization of officers.
Effia Tenge organised a training session in collaboration with the Greater Accra Regional Hospital to provide public health safety tips to police officers as they embarked on operational duties to enforce restrictions during a lockdown.
Organized a blood donation exercise
Effia Tenge spearheaded a blood donation exercise to support the Police Hospital's Blood Bank. The Police Hospital was the main hospital to receive emergency cases in the day-to-day police combat operations.
The Police Hospital typically receives frontline officers who get injured in the line of duty and require urgent medical attention, victims of violent crimes like robbery, and fatal motor accidents, and suspects of crime in dire emergency cases.
To prevent avoidable deaths she teamed up with the National Blood Bank, and the Police Hospital Administration, and brought doctors and technicians together for a successful blood donation exercise.
Introduction of officer motivation concept
Effia Tenge initiated the 'City Police', a concept dedicated to hardworking personnel, whose services to duty are undoubtedly outstanding.
Officers with such qualities are identified and celebrated in a special ceremony. With the support of a corporate partner, these officers are presented with a package to motivate them and encourage others to give their best in the discharge of their duties.
Since this concept was introduced in 2019, four officers including a female have been recognized in a special parade.
Initiated the training of security wardens in a counter-terrorism campaign
Following recent terror attacks in the West African sub-region, particularly neighboring Burkina Faso, the need to secure places of worship in Ghana understandably became imminent.
Effia Tenge coordinated the training of volunteers in 18 houses of worship along different religious complement police efforts.
Subject Matter Experts drawn from different units are brought together to train wardens on basic knowledge in handling security situations at places of worship.
In addition to this, over 20 000 worshipers were sensitized on vigilance and how to detect potential threats.
Though it is almost impossible to guarantee absolute security in combating threats of terrorism, taking strategic steps to reduce potential risk and attacks at both public and places of worship is key.
Police-media relation
She was a police member on the committee set up for the development of Framework on Police-Media Relations and Safety of Journalists in Ghana.
Formulation of guidelines which has been adopted by Media Foundation for West Africa (MFWA) and allied media actors to improve police-media relations.
Until her exit, she was a member of the Public Affairs and Community Engagement (PACE) team drafted an Internal and External Communication Strategy for the National Border Security Strategy. An Integrated Border Management (IBM) agenda under the Ghana-US coordinated Security Governance Initiative (SGI) programme.
This programme seeks to enhance collaboration and unity of efforts of border security agencies to attain the strategic goals for improving security and processes at the borders as well as improving the effectiveness of the Law Enforcement agencies.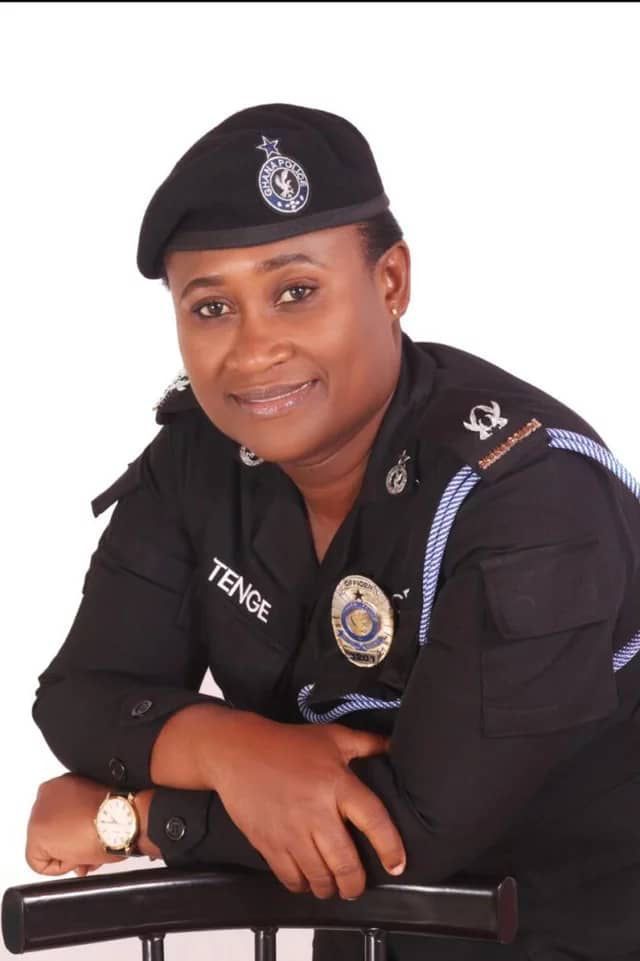 Sexual abuse empowerment programme in the Volta region of Ghana
In August 2021, Effia Tenge's area of responsibility changed from Accra to the Volta Region of Ghana.
A careful analysis of crime trends in the region and interaction with officers on the ground showed a prevalence of child sexual abuse.
Effia Tenge rolled out a campaign in collaboration with the Ghana Education Service GES and the Domestic Violence and Victims Support Unit (DOVVSU) to build a well-informed community of empowered children who should be able to recognize early sexual advances and speak out.
The campaign goal was to liberate the abused from mythical and cultural factors such as patriarchal nuances, fear of death, and collective shame.
This campaign reached about 5,600 students in the first phase together with the following results:
Currently, a report from DOVVSU indicates an increase in reporting sexually abused crimes as compared to previous years.
Cases of defilement have also reduced from 136 to 45 in 2021 and 2022 respectively.
Teachers and students have reliable contact persons to seek advice on issues relating to sexual abuse and exploitation.
Campaign against substance abuse and school hooliganism
The Volta region continues to lead in the illegal cultivation and use of cannabis in the country.  A study by the Narcotics Control Commission (NACOC) in 2014 revealed that about 50,000 people in Ghana abused narcotic substances.
Of those people, 35,000 were listed as students from Junior, Senior High Schools and tertiary institutions with the age bracket being 12 to 35 years.
In 2021, to close the gaps and ameliorate the negative effects of substance abuse among the youth, Effia Tenge established a team from the Narcotic Control Commission and Police Drug Law Enforcement and began a School Outreach Programme (SOP) against substance abuse.
The sensitization programme targeted Junior and Senior High Schools within Volta Region and reached 5,900 students.
In conclusion, the success of any law enforcement agency largely depends on its strategic partnerships with the communities they serve through constant engagement and mutual understanding's expectation.
As such, finding opportunities to interact with all segments of society in a non-enforcement context helps to reduce the barriers between the two entities.
Developing collaborative strategies such as the mentioned programs and initiatives go a long way to legitimize law enforcement and gain support from the very communities we serve.
Latest posts by Newscenta
(see all)