Only use antibiotics prescribed by a certified health professional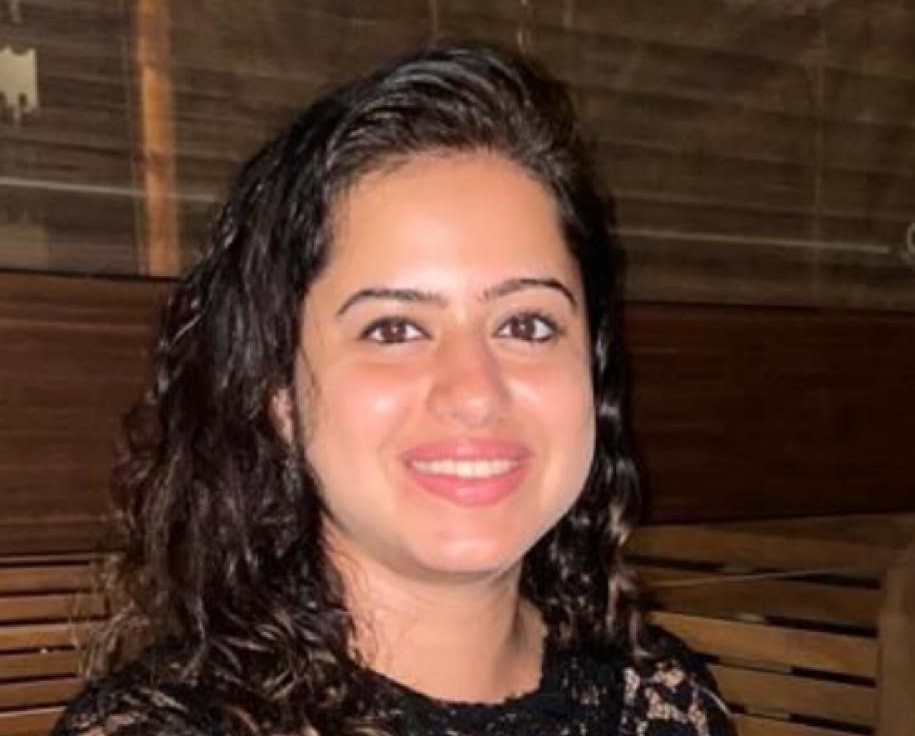 The word antimicrobial was derived from the Greek words anti (against), mikros (little), and bios (life) and refers to all agents that act against microbial organisms.
It is an agent that kills microorganisms or stops their growth.
Antimicrobial medicines can be grouped according to the microorganisms they act primarily against.
They include antibiotics (against bacteria), antivirals (against virus), antifungal (against virus), and antiparasitic (against parasites) medicines.
They are commonly used to fight diseases in humans
Antimicrobial agents have saved millions of lives, substantially reduced the burden of diseases in people and animals, improved quality of life, contributed to improved food production and safety and helped increase life expectancy.
Prompt antimicrobial therapy for an infected patient can make the difference between cure and death or long-term disability.
Because of their widespread availability and familiarity, generally low cost, and relative safety, antimicrobials are among the most misused of all medicines.
Unfortunately, the use and misuse of antimicrobials have driven the relentless expansion of resistant microbes leading to a loss of efficacy of these "miracle drugs".
The Problem: Antimicrobial resistance
According to World Health Organisation (WHO), antimicrobial resistance (AMR) occurs when bacteria, viruses, fungi, and parasites resist the effects of medications, making common infections more difficult to handle and increasing the risk of disease transmission, acute illness, and even death.
Antibiotic resistance is one of the biggest threats to global health today. It is rising to dangerously high levels in all parts of the world.
It is compromising our ability to treat infectious diseases and undermining many advances in health and medicine. It can affect anyone, of any age, in any country.
Antibiotic resistance occurs when bacteria change in response to the use of antibiotics. While this happens naturally, the overuse and misuse of antibiotics have accelerated the process, leading to record-high levels of antibiotic resistance.
The current global antibiotic resistance crisis is the result of six factors:
Over-prescribing and dispensing of antibiotics by health workers
Patients not finishing their full treatment course of antibiotics
The over-use of antibiotics in livestock and fish farming
Poor infection control in hospitals and clinics
Lack of hygiene and poor sanitation
Lack of new antibiotics being developed
Without urgent action, the world is headed for a 'post-antibiotic era' in which common infections and minor injuries which have been treatable for decades can once again kill, and the benefits of advanced medical treatments such as chemotherapy and major surgery will be lost. Without effective antibiotics, a growing list of infections is becoming harder to treat.
These include pneumonia, tuberculosis, blood poisoning and gonorrhoea. Antibiotics are a precious resource that cannot be taken for granted.
They have allowed many serious infections to become very treatable and saved millions of lives. There needs to be a worldwide change in behaviour if their effectiveness is to be preserved.
It is not too late to reduce the impact of antibiotic resistance and we all have a part to play in preserving the effectiveness of antibiotics.
By reducing the spread of infections and changing how we produce, prescribe, and use these medicines we can reduce the impact and limit the spread of antibiotic resistance.
The Solution: Key Messages
How the general public can help:
Only use antibiotics when prescribed by a certified health professional
Always take the full prescription, even if you feel better
Never use leftover antibiotics
Never share antibiotics with others
Prevent infections by regularly washing your hands, avoiding close contact with sick people, and keeping your vaccinations up to date
How health workers can help:
Prevent infections by ensuring your hands, instruments and environment are clean
Keep your patients' vaccinations up to date
If you think a patient might need antibiotics, where possible, test to confirm and find out which one
Only prescribe and dispense antibiotics if they are truly needed
Prescribe and dispense the right antibiotic at the right dose for the right duration
How policymakers can help:
Ensure you have a robust national action plan to tackle antibiotic resistance
Improve surveillance of antibiotic-resistant infections
Strengthen policies and implementation of infection prevention and control measures
Regulate and promote the appropriate use of quality medicines
Make information on the impact of antibiotic resistance available
By Kiran Bahrus Chimnani
Healious Global Pvt Ltd
(Educational house that runs online courses for doctors and paraprofessionals. For details email us at healious.global@gmail.com)
Measles, Polio and other childhood vaccines dispatched to regions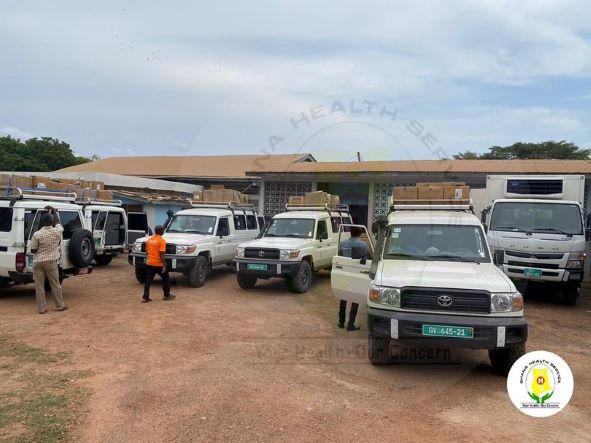 The Ministry of Health (MoH) and the Ghana Health Service (GHS) have received the first consignment of Measles vaccines, Bacillus Calmette–Guérin (BCG) vaccines and Oral Polio Vaccines.
The Ministry of Information in a statement said distribution to various regions and facilities was underway.
It noted that more vaccines are expected in Ghana in the coming weeks from multiple sources.
"More vaccines expected in Ghana in the coming weeks from multiple sources," the Information Ministry added.
It shared pictures of the GHS receiving the vaccines at the airport noting that they have already begun distributing them to various regions and facilities.
The ministry also shared photos of regional cold vans picking their consignments of the Measles, BCG and Oral Polio vaccines received and its accompanying logistics at the National Cold Room in Accra.
Ghana ran out of essential BCG and OPV vaccines as a result of the Ministry of Health's failure to secure procurement of these vaccines since the year began.
The BCG vaccine is primarily needed to prevent the occurrence of tuberculosis in babies, while the OPV is to prevent polio infections
Other essential vaccines to prevent diseases such as measles, whooping cough, etc. are also in short supply.
Answering to parliament on the shortages, Health Minister Kwaku Agyeman Manu said that more than $6 million has been paid to United Nations Children's Fund (UNICEF) to deliver baby vaccines.
According to him, the government expects the shortage to end in the next three weeks when all the vaccines are delivered.
Whilst urging the Legislators to approve funds needed for vaccines, he assured that shortages will not reoccur
"The assurance I will give and I can give for the first time in the Chamber is that this will not happen again and I will advise that you help me in my advocacy to get adequate funding for vaccines even the health insurance budget," he appealed.
No measles deaths in 20yrs, vaccines arriving soon  
The Minister of Health, Kwaku Agyeman-Manu, has assured parents of children who are yet to receive their scheduled vaccines due to the vaccine shortage currently being experienced in the country that the country will take delivery of these vaccines in the next few weeks.
He gave this assurance at an emergency press briefing organised to address the raging issue which has seen many worried parents moving from facility to facility in a desperate search for the crucial vaccines.
The Minister in his address stated that the nation is currently facing a shortage of some vaccines.
He said, "it is true we have had some vaccine shortages in the country since the last quarter of 2022. The vaccines in short supply are BCG, Measles-Rubella (MR), and Oral Polio Vaccine (OPV). This shortage is nationwide."
Agyemang-Manu however assured that  "the Ministry of Health has been making efforts to ensure we secure adequate stocks of vaccines despite this global challenge."
He went further to state that, "we have made all necessary efforts to ensure that despite these challenges we secure adequate stocks within the next few weeks."
He disclosed that the country has not recorded deaths caused by measles outbreak in parts of the country.
The Health Minister indicated that there had been no recorded measles-related deaths in the country in the last 20 years, even though there have been sporadic outbreaks.
He further indicated that besides the shortage of vaccines, there had been a global decline in vaccinations with the outbreak of the COVID-19 pandemic in late 2019.
He said, "the recent shortage in vaccines for measles, as regrettable as it is, is symptomatic of the steady global decline in measles vaccination since the beginning of the covid-19 pandemic."
Agyemang-Manu however assures the citizenry that the nation's vaccination coverage remains robust, with immunization performance coverage being among the best in the world.
According to him, "in 2021 we recorded 95% [vaccine] coverage."
In recent months there has been a desperate scramble among worried parents of toddlers over the apparent shortage of vaccines for the six childhood killer diseases in the nation's pharmacies and hospitals.
This coupled with an outbreak of the measles-rubella virus has left parents worrying about the safety of their children.
Ghana: Zipline delivers 14.8m lifesaving medical products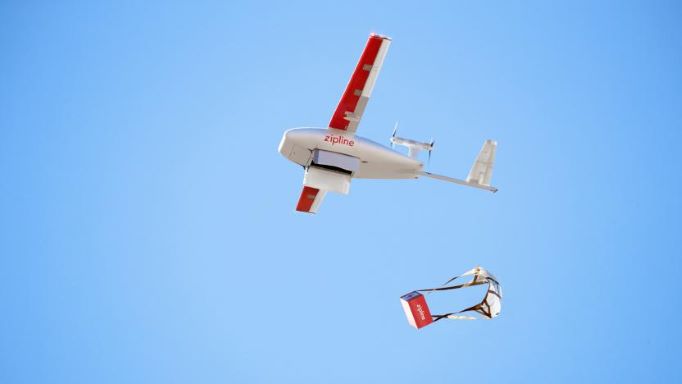 Zipline, the world's first and only national-scale drone delivery service has delivered some 14.8 million (14,809,463) units of lifesaving medical, vaccines and blood products to health facilities in Ghana as at the end of 2022
309,000 delivery flights
These items were delivered through 309,000 separate delivery flights.
4.4m units delivered
The total units delivered amounted to 4.4 million.
8.3m doses of childhood vaccines
Childhood vaccines top the list with the delivery of 8.3 million doses.
2.05m doses of COVID-19 vaccines
It is followed by COVID-19 vaccines which recorded 2.05 million doses.
48,588 doses of malaria vaccines
The company delivered 48,588 doses of malaria vaccines during the period
10,875 pints of blood
Some 10,875 blood units were also delivered during the period.
6 Zipline distribution centers
The six  Zipline distribution centers delivers lifesaving medical, vaccines and blood products to over 2,500 health facilities.
Zipline introduced in April 2019
Ghana integrated Zipline's medical drone delivery service into its health supply chain in April 2019 with an initial support from Gavi, the Vaccine Alliance, the Bill & Melinda Gates Foundation, the UPS Foundation and other partners.
Instant access to health commodities
Zipline enables instant access to hundreds of health commodities for thousands of health facilities across the country.
Autonomous drones
This marked the first time in history that autonomous drones have been used to make regular long-range deliveries into densely populated urban areas.
Zipline reaches half the population
Zipline's current network in Ghana can reach up to half the population.
Life-saving care
All too often, people requiring life-saving care do not get the medicine they need when they need it.
Reduce medical waste
To increase access and reduce medical waste, key stock of blood products, vaccines, and life-saving medications are stored at Zipline's base for just-in-time delivery.
Health workers place orders
Health workers place orders by text message or call and promptly receive their deliveries in 30 minutes on average.
Drones deliver the orders
The drones take off from and land at Zipline's base, requiring no additional infrastructure or manpower at the clinics they serve.
Each drone can carry 1.8 kilos of cargo
The drones fly autonomously and can carry 1.8 kilos of cargo, cruising at 110km an hour, and have a round trip range of 160km—even in high-speed winds and rain.
How Zipline works
Each week, a single Zipline distribution centre – a combination of medical fulfilment warehouse and drone airport – is capable of the on-demand delivery of more than two tonnes of temperature-controlled medicine to any point across an almost 8,000 square mile service area.
30 to 45 minutes deliveries
Each aircraft can fly 100 miles round trip, in strong winds and rain, day or night, to make on-demand deliveries in 30 to 45 minutes on average.
Zipline's drones have flown more than five million autonomous miles to deliver more than 1.5 million doses of vaccines, units of blood, and critical and life-saving medications to more than a thousand health facilities serving more than 25 million people across three countries.
Zipline in United States
In the United States, Zipline has partnered with a leading healthcare system, Novant Health, on the country's first drone logistics operation by a hospital system for pandemic response.
To date, Novant Health has utilised Zipline to make contactless drone distribution of Personal Protective Equipment (PPE) to frontline medical teams around Charlotte, North Carolina.
Zipline operating in Kaduna and Cross River States in Nigeria
Zipline recently commenced medical delivery services in Kaduna and Cross River States in Nigeria as its footprint grows across Africa.
Set to begin commercial operations in Côte D'Ivoire and Kenya
The company is set to begin commercial operations in Côte D'Ivoire and Kenya this week bringing to five countries in Africa to have adopted the technology.