NPA chases 45 OMCs over GH₵68m debt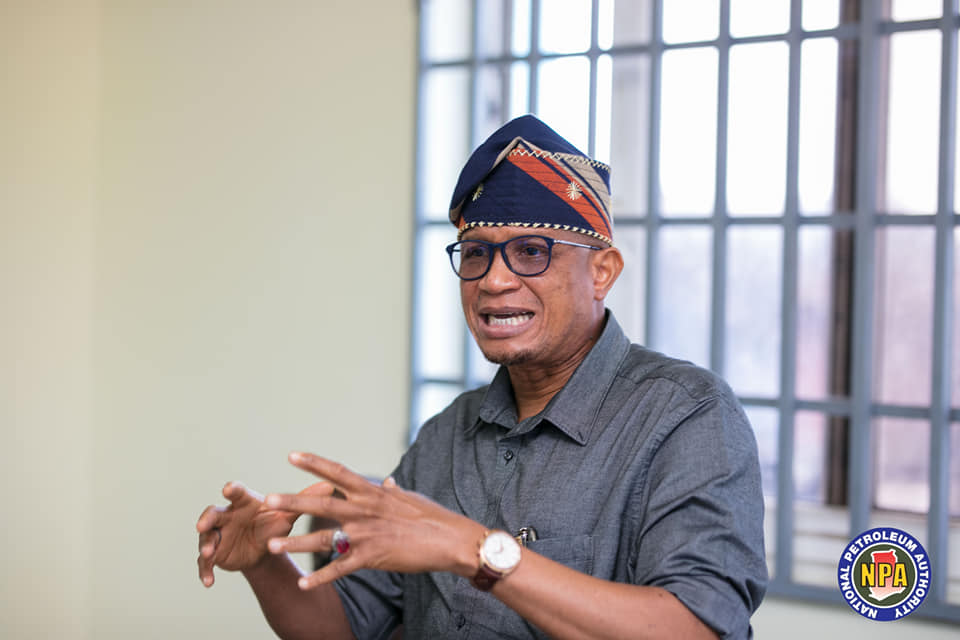 Some 45 Oil Marketing Companies (OMC) owe the National Petroleum Authority (NPA) about GH₵68 million.
The Authority has therefore sent a final default notice to them to make good on their outstanding payments of the Primary Distribution Margin (PDM) Fund, by September.
The NPA has threatened to publish the names of the Directors and Shareholders of OMCs that fail to pay.
The Authority has also threatened to institute legal action against them should they not heed this final warning.
The 45 defaulting companies include Apex Petroleum Ghana Limited, Avos Oil Company Limited, Bisvel Petroleum Services, Black Rock Energy Limited, Capstone Oil Limited.
Other companies on the defaulters' list are Champion Oil Company Limited, Deep Petroleum Limited, Deliman & Co Limited, G & G Oil Limited, Glee Oil Limited, Golden Petroleum Limited, Hak Oil, Havilah Oil Ghana Limited, Hossana Oil Company Limited, Humano Energy Limited, Jas Petroleum Limited, Karela Oil & Gas Limited, Life Petroleum Company Limited, Lillygold Energy Resources Limited, Maiga & Hhm Company Limited, Mba Global Petroleum Limited, Mm Energy Limited, Orient Energy Limited, Oval Energy Company Limited, Energy Company Limited, Perfect Petroleum Company Limited, Peta Energy Limited.
The rest of the defaulting OMCs are Petro Afrique Ghana Limited, 08 Oil (Gh) Company Limited, Rich Oil Company Limited, Rodo Oil Limited, Royal Roses Oil Company Limited, Safety Petroleum Limited, Santol Energy Limited, Sawiz Petroleum Company Limited, Sephem Oil Company Limited, Sky Petroleum Limited, Spirits Petroleum Limited, Titan Petroleum Limited, Union Oil Ghana Limited, Unique Oil Company Limited, Universal Oil Company Limited, Warren Oil Company Limited and Zoe Petroleum Limited.
Primary distribution/transmission margin goes into a fund and proceeds used to offset cost incurred in moving products from the Bulk Oil Storage and Transportation Company Limited (BOST) receiving depot to other BOST depots across the country.
Per the law, payment of margins is to be made at 45 days after lifting of products and defaulting OMCs are deactivated from loading.
Per the sanctions prescribed in law, the defaulting OMCs will be stopped from operating they fail to pay up by the August 4, deadline.
NDC opens nominations for Presidential, Parliamentary Primaries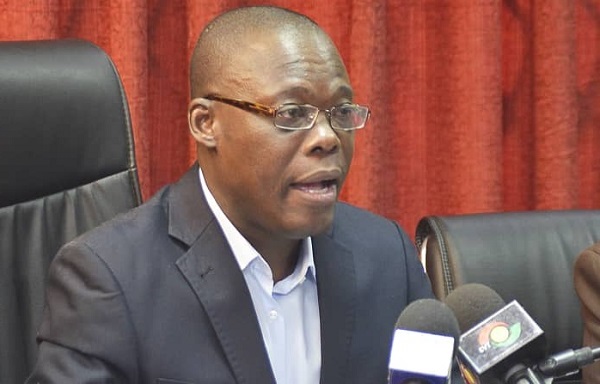 The National Democratic Congress (NDC) has opened nominations for its Presidential and Parliamentary aspirants for the 2024 General Election.
A statement issued by Mr Fifi Fiavi Kwetey, the General Secretary of the NDC said the Nomination Forms for Parliamentary aspirants would be accessible to all persons for purchase on the official website of the party; www.ghanandc.com effective 22nd February.
It said Nomination forms for Presidential aspirants could be obtained from the Office of the General Secretary at the Party's Headquarters at Adabraka, Accra effective 0800 hours from Wednesday, February 22.
The statement said the Functional Executive Committee of the Party had, however, put on hold the opening of nominations for parliamentary primaries in some constituencies.
These constituencies are Ayawaso Central, Amasaman, Afram Plains South, Akwatia, Efutu, Gomoa Central, Amenfi East, Evalue Gwira, Assin North, Pusiga and Tarkwa Nsuaem.
The rest are Ayensuano, Adansi Asokwa, Offinso North, Ahafo Ano North, Sekyere Afram Plains, Ahafo Ano South West (Aduagyman), Bosome Freho, Asante Akim Central, Manso Adubia, Manhyia South, Subin and Fomena.
The statement said the Functional Executive Committee of the Party would in due course announce the date for the opening of nominations in those Constituencies.
Filing fee for its presidential primary has been fixed at GH¢500,000.
The parliamentary primary fee has also been pegged at GH¢40,000.
Furthermore, nomination forms for the presidential and parliamentary primaries are going for GH¢30,000 and GH¢5,000, respectively.
Both the presidential and the parliamentary primaries would be held concurrently on Saturday, May 13, 2023.
It is the final leg of internal elections to elect a flag bearer and 276 Parliamentary Candidates to lead the party into the 2024 election.
Per the timetable, nominations for aspiring parliamentary candidates would open on February 22 to 24 to make room for interested persons to pick nomination forms via the NDC website at a cost of GH¢5000 which must be paid via Mobile Money.
Although nomination for presidential candidates will also commence on February 22 to 24, interested candidates are required to pick nomination forms directly from the office of the General Secretary of the party and pay a fee of GH¢30,000 via banker's draft.
However, female aspirants and persons with physical disabilities will be required to pay only 50 per cent of the fee charged.
Aspiring presidential and parliamentary candidates will be required to submit the completed forms between March 20 to 22 before vetting will commence on March 27 to 29.
There will also be a window for appeals on the outcome of the vetting process between March 30 to April 6 before the election on May 13.
Interested individuals must  be a paid up member of the NDC in good standing and must not be a dual citizen or owe allegiance to any other country aside from Ghana.
With regard to flag bearer aspirants, interested persons must be members of the NDC for at least 10 years and in good standing.
An electoral college will be constituted by the party to elect the flagbearer.
The college will comprise executive members of the party from the branch to the national level.
It will also include Members of the NDC parliamentary group, former MPs who are members of the party, former presidential staffers, former members of the Council of State who are members of the NDC and former Ambassadors who are members of the party.
 Dr Addison: BoG's intervention prevented economic standstill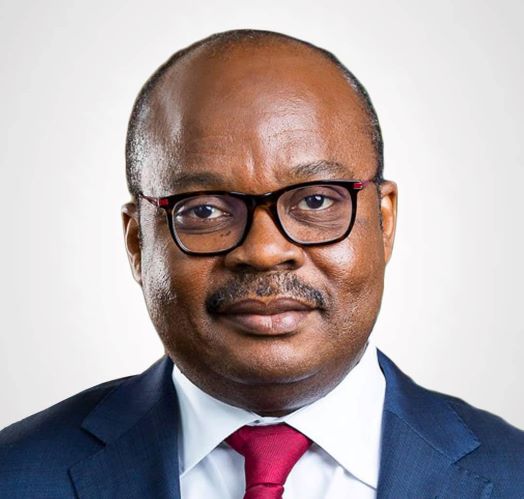 Governor of the Bank of Ghana (BoG), Dr. Ernest Addison has defended the Central Bank's decision to finance government expenditure last year to prevent the economy from being totally destabilized.
Economic instability
According to him, without Central Bank intervention, the economy would have come to a standstill, leading to an economic instability.
Ratings downgrade blocked access to $3bn from capital market
He explained that 2022 started with the downgrading of the economy by credit ratings agencies blocking the country's access to the capital market where Ghana borrows at least $3 billion each year prior to 2022.
Revenue projections fell far below expectations
Dr Addison pointed out that in addition to losing access to the capital market, revenue projections fell far below expectations.
Govt finances in trouble
Speaking at the annual stakeholder meeting of the State Interests and Governance Authority (SIGA), the Governor said the developments put government finances in trouble as there was no money to fund expenditures.
GH¢44.5bn net claims on govt in 2022
BoG records show that net claims on the government increased by about GH¢44.5 billion at the end of December 2022.
GH¢7.2bn purchase of treasury bonds
Giving a breakdown, BoG noted that GH¢7.2 billion, represented its purchase of treasury bonds from banks to provide them with liquidity to enable them meet their obligation to customers.#
GH¢8.9bn on-lending facilities granted by IMF
In addition, GH¢8.9 billion is on-lending facilities granted by IMF for onward lending to government.
GH¢37.9bn overdrafts
In the same vein,  GH¢37.9 billion, represents overdraft extended to government, solely meant for the purpose of addressing auction shortfalls and paying customers whose bonds had matured and for which government did not have adequate resources.
GH¢9.5bn govt deposit liabilities
According to BoG, Government Deposit liabilities recorded an increase of GH¢9.5 billion in the course of 2022.
BoG stepped in to prevent economy from being standstill
Dr Addison stated that the Central Bank stepped in to prevent the economy from destabilizing and coming to a standstill.
Crisis would have been much earlier
He pointed out that if the BoG had not stepped in, Ghana could have gone into this crisis much earlier and investors in government bonds would not have been paid their interest.
Situation unsustainable by mid 2022
The Governor explained that the situation became unsustainable by mid 2022, leading to the government's decision to seek support from the International Monetary Fund (IMF).
IMF supports BoG financing of govt
According to him, IMF agreed that financing from the Central Bank was needed until a plan is finalized.
IMF applauded BoG for stepping in
He revealed that the IMF applauded the Central Bank for stepping in on time to stabilize the macro-economic condition to avert a collapse of the economy.
"We have been discussing this plan with the IMF over the last three to six months and finally had a staff-level agreement in December," he added.
Fiscal consolidation and debt restructuring
The plan, according to Dr. Addison, involves fiscal consolidation and debt restructuring.
"So when people speak as if we have been reckless, I disagree completely," he said.
Analysts criticize BoG's intervention
Some analysts have criticized BoG for supporting government expenditure in 2022, arguing that the central bank acted irresponsibly.
Critical role of BoG
He maintained that one of the critical roles of the Central Bank is to step in and stabilize the economy when there is danger ahead.
No more BoG support for govt
According to Dr. Addison, one of the key objectives of the IMF programme is to ensure that the revenue and expenditure plan for 2023 does not require Central Bank financing in order to make BoG's interest rate policy more effective and targets achievable.
State-Owned Enterprises
He added that there was also a decision on aligning structural policy, hence the decision to include State-Owned Enterprises (SOEs).
Competitive and efficient SOEs
"It is important that SOEs are competitive and efficient and it is expected that we will have a policy which will state clearly what the objectives and guiding principles of state ownership will be.
Roles and responsibilities of shareholders, management of SOEs
"It must also state clearly what the roles and responsibilities of the shareholder or the management of SOEs will be.
Financing of SOEs and dividend payments
"The policy should also specify what the fiscal relations between the government and SOEs are, including the financing of SOEs and dividend payments," he added.
Remuneration of board members and management of SOEs
Dr. Addison is of the view that it is important for the policy to also provide a framework for the remuneration of board members and the executive management of SOEs and also a framework for the appointment of board members, as well as executive management, based on their technical competence.
Cap on salary adjustment of SOEs
He pointed out that it is long overdue to place a cap on the salary adjustment of SOEs.
Bondholders granted 3-day window to complete processes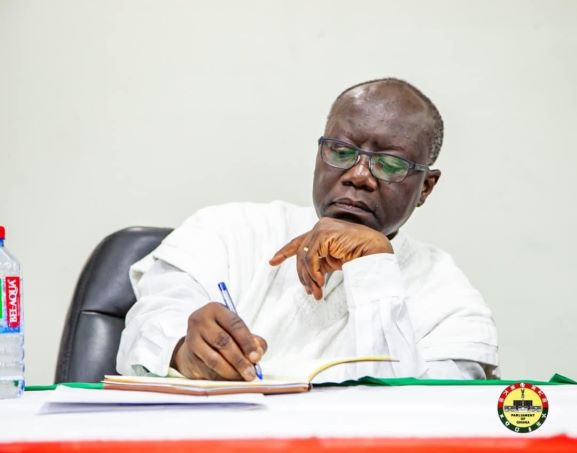 Government has announced a window for bondholders to complete processes for tendering their bonds in response to the terms of exchange as amended pursuant to the second amendment.
A statement issued by the Ministry of Finance and signed by Ken Ofori-Atta said the window ends at 4pm on Friday, February 10, 2023.
According to the Minister, it came to the attention of government that some bondholders experienced technical challenges as they tried to complete the online tender process.
It is believed that a sudden rush by bondholders to sign up close to the deadline placed a strain on the IT infrastructure.
Ofori-Atta explained that except for the announcement date which is now Monday February 13, that the timetable of the exchange has not been affected.
He stated that the settlement of exchange remains the scheduled date of Tuesday February 14, 2023.
"Except as set forth in this paragraph, the terms and conditions of the exchange are not modified or amended," he added.
It reminded bondholders who could not complete the process to visit the website of the Central Securities Depository www.csd.com.gh.dde to complete the process
Ofori-Atta thanked bondholders who have so far tendered their bonds.
Improved offer for individual bondholders
Under the improved offer, all individual bondholders who are below the age of 59 years (Category A) are being offered instruments with a maximum maturity of 5 years, instead of 15 years, and a 10% coupon rate.
Improved offer for retirees
All retirees (including those retiring in 2023) (Category B) are being offered instruments with a maximum maturity of 5 years, instead of 15 years, and a 15% coupon rate.
Ofori-Atta said the objective of this is to ensure that individuals, especially retirees, who put their hard earned savings in the domestic market, are not left in hardship as a result of the DDEP and yet contribute to the resolution of the current crisis.
He said government was intentional in pushing the threshold of what is possible, in order to safeguard the well-being of our pensioners, preserve the savings of individuals, protect the working capital of businesses, ensure the health and stability of our financial sector and restore macroeconomic stability.
Significant amendments made
Significant amendments have enabled government to reach an agreement with key major domestic creditor categories including banks, insurance companies, capital market players and foreign holders of domestic debt in relation to their participation in the DDEP.
All of the institutional bondholders will be paid a 5% coupon on its 2023 bonds.
All other restructured bonds will pay 9% coupons, rather than the variable rates originally outlined.
Under the agreement, the government has removed all clauses in the Exchange Memorandum that empower the government to, at its sole discretion, vary the terms of the Exchange.