MTN opens door for MoMo subscribers to increase limits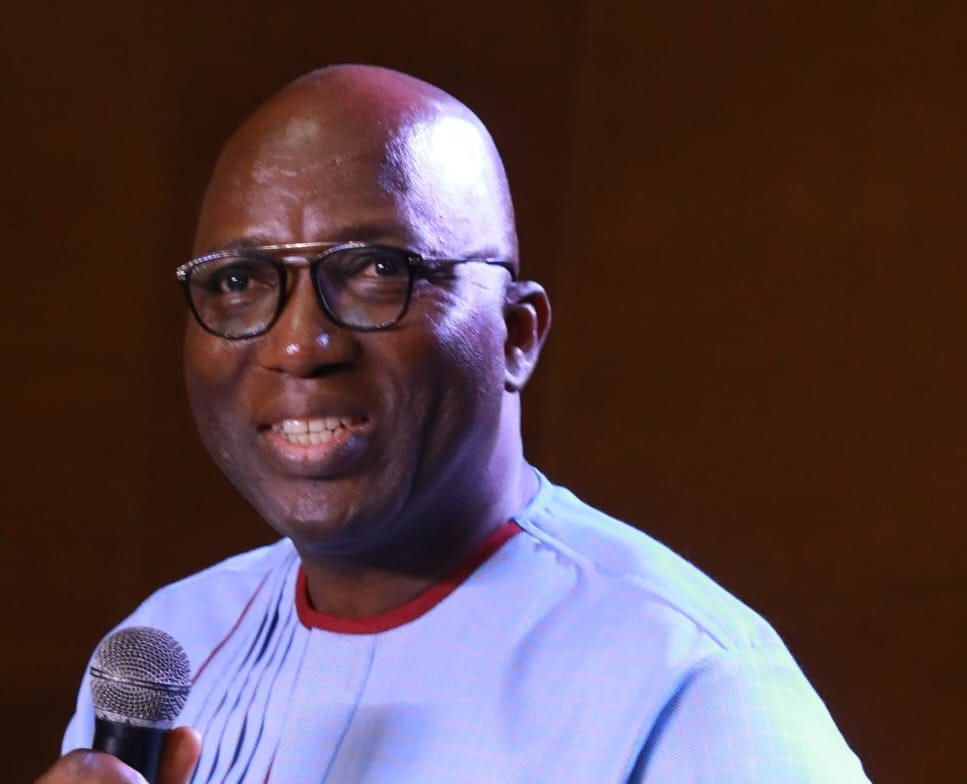 MTN MoMo has implemented the Bank of Ghana (BoG) approved increase in daily and monthly transaction limits as well as maximum wallet balances.
The wallet transaction limit increase will facilitate efficient payments, encourage a greater seamless transition into a cash-lite society and promote more digital payments.
Customers with Daily Transaction Limits of ¢1,000, ¢5,000 and ¢10,000 have had their limits increased to ¢2,000, ¢10,000 and ¢15,000 respectively.
Additionally, account balance limits of ¢2,000, ¢15,000 and ¢30,000 have been increased to ¢3,000, ¢30,000 and ¢50,000 respectively.
Further to these increases, monthly transaction limits for customers with Medium and Enhanced KYC are limitless while customers with Minimum KYC have a limit of ¢6,000.
The Ag. CEO of Mobile Money Limited, Shaibu Haruna expressed his delight over the upward reviews approved by the BoG, following engagements to assess the possibilities of reviews to enhance digital payments and ultimately drive the Cash-lite agenda.
"Mobile Money Limited following the approval has gone ahead to implement the directives to ensure that our customers enjoy the convenience of doing various transactions such as Money Transfer, Bill Payments, receive Remittances, Buy Insurance, Buy Shares, Payment of school fees as well as general goods and services.
"We are calling on all customers to take advantage of the enhancement in wallet size to grow their transactions and improve their livelihoods", he said.
The upward reviews have been activated for all MoMo subscribers. However, customers who require further enhancements to their wallet are required to provide either Utility Bill in customer's name, Bank Statement, Registered Tenancy Agreement, Letter from your employer or Tax Certificate.
The document should be presented at any MTN Service Centre or engage MTN Ghana through its digital channels: Twitter: @MTNGhana or @AskMTNGhana; Facebook: MTN Ghana or WhatsApp: 0554300000.
Customers are advised to beware of the activities of fraudsters and report fraud issues by text to 1515 or  419.
MTN hikes voice and data tariffs for all products and services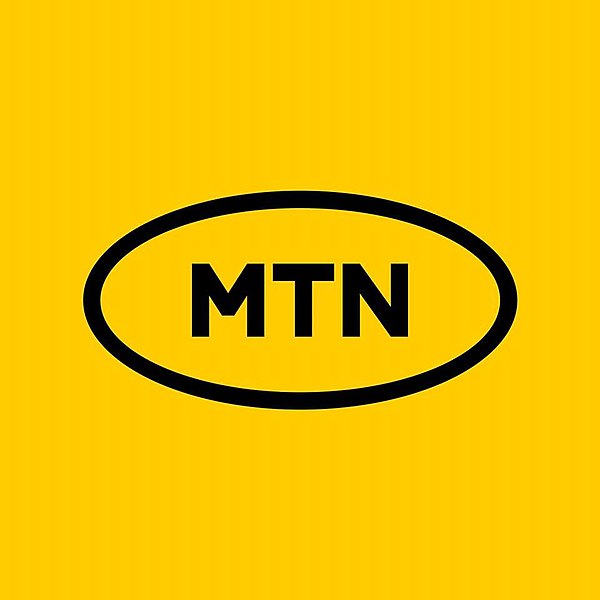 MTN Ghana has hiked tariffs of its products and services effective February 07, 2023.
The review is as result of two changes. Firstly, the implementation of the 2.5% statutory adjustment of Value Added Tax (VAT) from 12.5% to 15% across all services.
This will impact both Prepaid and Post-paid customers. Secondly, MTN Ghana is proceeding with a 15% average upward review of its mobile data tariffs which was originally announced in November 2022 and was subsequently put on hold.
The increase in mobile data tariffs will impact both Pay Monthly and Pay-As-You-Go users.
The review in mobile data bundle offers cover products available on the short codes 138 & 170, as well as on purchases through Electronic Voucher Distribution (EVD), MTN Pulse, and Data Zone except for XtraTime.
The data tariff increases do not apply to Fiber Broadband and Fixed Wireless Access (4G Router / Turbonet) customers.
With this review, voice users will receive less airtime due to the VAT implementation, and mobile data customers will receive less data bundle allocations for the same price purchased before the tariff increase was made.
The Chief Commercial Officer for MTN, Mr. Noel Kojo-Ganson, explained the impact by giving an example of how the new pricing will work. He said, following the review, a three cedis airtime purchase before the VAT increase, which previously gave customers 24.4 minutes will now give customers 23.9 minutes, whilst a three cedis data bundle which previously gave customers 471 MBs will now give customers 401 MBs.
Explaining the reason for the upward review of the Data Bundle prices, Mr. Noel Kojo-Ganson said the review was necessitated by the recent economic shifts leading to increasing cost of operations largely due to continuous increase in inflation.
"These economic shifts have impacted us directly and for us to ensure we have the right balance for sustaining growth and investments into the network, we have had to consider price increases in various segments of our business."
Mr. Kojo-Ganson added, "MTN recognises that we are in very tough times and would like to assure our customers that we will continue to offer them the convenience and flexibility in the purchase of data bundles at their desired price points via the MTN Flexi and Non-Expiry Bundles.
Also, customers will continue to enjoy the 50% bonus incentive on mobile data purchases via MyMTN App and MoMo (valid for 7 days) for 4G customers".
MTN remains committed to investing $1 billion by 2025 to continue its network expansion and improve the network experience for customers.
In line with our Ambition 2025 strategy, our purpose is to lead digital solutions for Africa's progress.
Mupita: Africa's telecom regulations need updating, harmonization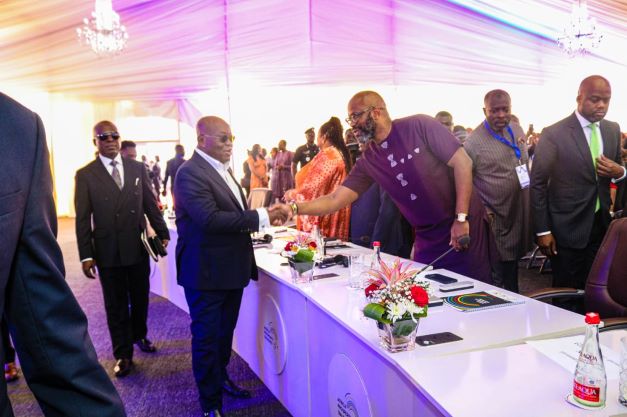 President and Chief Executive Officer (CEO) of MTN Group, Ralph Mupita, has called for modernization and harmonization of regulatory frameworks to ensure Africa can deliver universal broadband coverage by 2030.
He made these remarks at the maiden edition of the Africa Prosperity Dialogues held in Ghana.
The event was attended by several distinguished African leaders including President Nana Addo Dankwa Akufo-Addo and the former President of Niger and AfCFTA Champion Issofou Mohamadou.
Speaking on the theme, "Moving from Ambition to Action: The Role of Telecommunications in Deepening Intra-African Trade, Challenges and Opportunity," Ralph Mupita said, "The regulatory frameworks for Africa's telecommunications industry do not reflect our current advancement.
"They are still positioned for the era of voice. As the world continues to undergo major digital transformation and disruption, our regulatory frameworks need to evolve to reflect these technological advancements".
Mr. Mupita underscored the need for intense investment by all stakeholders to achieve universal broadband coverage on the African continent.
He said, "Achieving universal broadband coverage on the continent and building digital solutions for Africa's progress requires a lot of investment not only in terms of digital infrastructure across regions but modernization of our policies and frameworks as well as the collective effort of all stakeholders".
He further said, "As telecommunications globally sees rapid technological advancements, the continent needs to work towards having a robust regulatory framework which is relevant for the times and is future fit.
In line with this, there is also a need for fair share contribution from all ecosystem participants especially the private sector in terms of building and investing in infrastructure.
He said this requires a fair share contribution by both local and international players including mobile network operators and OTTs".
Mr. Mupita  also indicated that given the challenges Africa continues to face – the aftershocks of the COVID-19 pandemic, effects of the Ukraine war, rising cost of food and fuel prices, inflation amongst others – Africa would need $100 billion capital investment to be able to remain eligible to provide universal broadband for all Africans.
According to report by the World Bank:  The Broadband for all Working Group, across Africa, where less than a third of the population has access to broadband connectivity, achieving universal affordable and good quality internet access by 2023 will require an investment of about $100 billion.
The Africa Prosperity Dialogues is organized by the Africa Prosperity Network and is aimed at achieving deeper economic integration between African states in outlining its industrialisation priorities.
The Summit amongst other things discussed policies that will ensure the successful implementation of the Africa Continental Free Trade Area (AfCFTA).
The event brought together many Government and business leaders including the Minister of Finance Ken Ofori-Atta and the CEO of the Ghana Investment Promotion Center (GIPC) Mr Yofi Grant. MTN Group Senior Vice President for Emerging Markets Ebenezer Twum Asante, MTN Group Chief Sustainability & Corporate Affairs Officer Nompilo Morafo and the CEO of MTN Ghana Selorm Adadevoh were also in attendance.
NCA approves sale of Vodafone Ghana to Telecel Group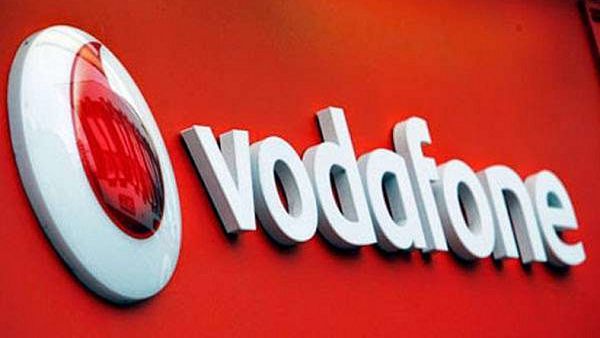 The National Communications Authority (NCA) has granted conditional approval for the transfer of the 70% majority shares in Ghana Telecommunications Company Limited (Vodafone Ghana) held by Vodafone International Holdings B.V. (the Seller) to Telecel Group
Ghana government owns the remaining 30%.
A statement issued by NCA said the approval follows concessions made by the Seller and representations made by the Buyer to the NCA.
It would be recalled that in January 2022, the NCA received an application from Vodafone Ghana for the transfer of 70% of its majority shares held by the Seller to the Buyer.
NCA said it evaluated the application on various criteria accordance with due process and engaged both Vodafone Ghana and the Telecel
The regulator concluded that the request did not meet the regulatory threshold for approval to be granted.
According to the NCA, Telecel resubmitted a revised financial and technical proposal in December 2022 which demonstrated the needed capital investment to extend the deployment of 4G and launch innovative Fintech solutions.
NCA said it found that the revised proposal provided more clarity and certainty in terms of the funding required for the acquisition and the commitments from both the Vodafone and Telecel.
The regulator added that Telecel strengthened the overall governance and management team and made firm commitments towards meeting the regulatory requirements of the NCA.
"Based on the above, the NCA confirms that the revised proposal from the Buyer now meets the regulatory threshold and hence has granted a conditional approval for the transfer of shares to the Buyer including submission of strategies for employee retention," it added.
The NCA assure the general public and all stakeholders that it would continue to work with Vodafone Ghana and the Telecel to complete all outstanding regulatory requirements to ensure a smooth transition as well as continuity of service delivery and improved choice for consumers and competition within the industry
Vodafone purchased a 70% stake in the Ghana business in 2008 for $900 million from Ghana government.
Then in December 2019, Vodafone Ghana announced the acquisition of all of the Vodacom Group's stake in Vodacom Business Ghana.