Irene Naa Torshie adjudged 2022 Best Public Sector CEO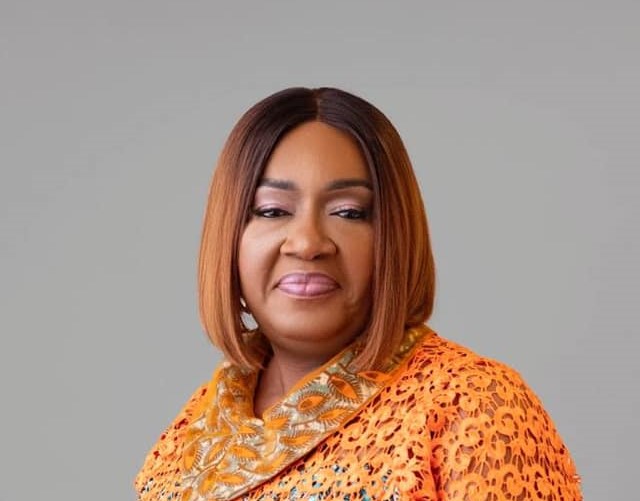 Administrator for the District Assemblies Common Fund, Irene Naa Torshie, has been adjudged the best-performing Public Sector Chief Executive Officer (CEO) of 2022.
She emerged winner in the maiden edition of Adom FM's morning show, Dwaso Nsem Awards 2022.
Naa Torshie and nine other CEOs competed for the best CEO title in the awards scheme which was through a poll conducted by producers of the show.
CEO of the National Lottery Authority (NLA), Sammi Awuku and Nana Akomea (State Transport Corporation) came second and third respectively.
Other contenders included Dr Bernard Okoe-Boye of the National Health Insurance Authority (NHIA), Dr Ben K.D. Asante (Ghana Gas), Joseph Boahen Adu (Ghana Cocoa Board), Delese Mimi Darko (Food and Drugs Authority), and Dr Patrick Kuma-Aboagye (Ghana Health Service).
The rest were Nana Ato Arthur (Local Government Service), Ahmed Nuhu Zakaria and Naa Torshie (Common Fund).
The nominations were announced by the producers of the political and current affairs show on Thursday, December 29, 2022.
The 10 CEOs were shortlisted from 19 others following a poll conducted through listeners' phone calls on the show.
The winner was however declared through an online poll conducted on Adomonline, Adom FM'S Facebook and Twitter pages.
Irene Naa Torshie Addo is a lawyer by profession. She was 1st Deputy Minority whip in the Parliament of Ghana.
She was born on the 30th of September 1970. She read law in the University of Ghana – Legon and was called to the Ghana Bar in 1996.
In 1998–1999, she completed a Master's degree in Law and development (LLM) at the University of Warwick (UK).
Irene Naa Torshie Addo started her Law practice at the prestigious Ghanean law firm Akufo Addo Prempeh and Co. in 1996, and has been a partner at the Zoe Akyea and Co. (law firm) since February 2006.
Irene Naa Torshie Addo was appointed Ghana's Deputy Ambassador to Washington DC in September 2006 and was elected Member of Parliament in December 2008 for the Tema West Constituency, and re-elected in December 2012.
Irene Naa Torshie Addo legal expertise is in Real Estate, Trade and Investment law and Human rights.
Her passion is to advocate for the protection of vulnerable women and children in the world, especially in Ghana.
Irene Naa Torshie Addo was a member of the committee of Gender and Children, amongst others. She is a member and speaker for International groups such as FIDA, ZONTA, etc. and is also the vice president of the Parliamentary Network on the World Bank and IMF.
Ethnic diversity is the greatest achievement of independence
President Nana Addo Dankwa Akufo-Addo says the greatest achievement of independence is the welding of different ethnic entities into one nation.
Shun division on lines of ethnicity or religion
Consequently, he said "We cannot allow those who seek to divide us along the lines of ethnicity or religion to succeed."
Deepening cohesion
"Let us deepen the cohesion that exists amongst us, and let us wear, with pride, the badge of being called Ghanaian," he said.
66th Independence Day Celebration
He stated this at the 66th Independence Day Celebration on the theme, "Our Unity, Our Strength, Our Purpose."
First time in Volta Region
This is the first time that the Volta Region is hosting the national independence parade.
22 contingents on parade
A total of 22 contingents from the various security agencies and 12 from the various schools in the Volta Region were on parade, aside from other performances.
66 Artillery Regiment in charge of the march past
The 66 Artillery Regiment in Ho was in charge of the march past where the security services and various schools from the Ho Municipality took part in the parade.
The regional capital was decorated with the Ghana flag, with several offices also draping their buildings in Ghana colours (red, yellow, green) to mark the occasion.
Unity, strength and purpose
President Akufo-Addo noted that "there is no better homage we can pay to the memories of all those who fought to free us from the shackles of colonialism and imperialism, than to dedicate this 66th independence anniversary to working even harder for the unity, strength and purpose of our dear Ghana".
One common purpose of forebears
According to him, the country's forebears were united and strengthened in realising one common purpose – the attainment of independence.
"It did not matter where they came from; it did not matter which tribe they belonged to; it did not matter which religious persuasion they subscribed to; and their standing in society certainly did not matter," he said.
He noted that the forebears recognised the fact that colonialism did not inure to the nation's collective benefit, and they were determined to end it. And, indeed, they did.
Much more to be done
President Akufo-Addo said 66 years down the line, Ghanaians have worked hard to live up to this responsibility, even though acknowledging that the country has not fully realised its potential and the dreams and aspirations of the forebears, who fought for independence.
Protecting the 4th Republic
He tasked Ghanaians to be united in the goal of protecting the 4th Republic which is the longest period of stable constitutional governance, saying it is only free, democratic form of governance and the intelligent management of the economy that will bring the upliftment Ghanaians want and deserve.
"We should continue to strive to ensure that no Ghanaian child is denied access to quality education, hence the groundbreaking and transformative Free SHS policy.
"We should continue to guarantee access to affordable healthcare for all in every part of our country, by continuously improving the National Health Insurance Scheme, expanding healthcare infrastructure and enhancing general health delivery.
"We should continue to guard and protect jealously the security and integrity of our nation against dangers from outside and within our borders.
"We should continue to work towards achieving food security, and the modernisation of our agriculture; we should continue to work to become a value-added, industrialised economy, which no longer depends on the production and export of raw materials, but on the things we make; we should continue to work to open up all parts of our country through the construction of roads, rail, ports and airports; we should continue to work to improve accountability, efficiency and transparency in the delivery of public services; we should continue with the process of digitalisation; we should continue the difficult but necessary task of ridding our environment of the menace of galamsey; and we should continue to pay our taxes, and demand that our leaders put them to good use'" he added.
Fiscal interventions to help bring relief
On current hardships, the President reiterated that government has deployed a number of fiscal interventions to help bring relief to Ghanaians and is confident that, sooner rather than later, significant results of relief and recovery will be seen.
In spite of the crisis, he said Ghana did not suffer any fuel queues, shortages of food and essential items, or the catastrophe of dumsor.
He called on Ghanaians to unite and not allow the challenges facing the nation to divide them.
President Akufo-Addo pledged to use his remaining tenure to rebuild the economy to pre-COVID-19 levels.
"I want to assure you that my devotion to the Ghana Project is unwavering. The enemy we face is not each other.
"We can only win this battle if we stick together, and pull in the same direction, regardless of our divergent viewpoints.
"I am confident that we are on the right path, and I ask for your support so that we can continue the transformation of Ghana in peace'" he stated.
3 helicopters for police
President Akufo-Addo announced that three helicopters belonging to the Police Service joined the celebration saying "It is the first time in our nation's history that the Police Service is employing the use of helicopters to improve its operational efficiency".
He commended the cultural groups for their spectacular performances, which exemplified the greatest aspects of Ghanaian culture.
"It is always a delight also to watch personnel from our security services on parade, putting up spectacular drills", he added.
Tribute to some prominent Voltains
President Akufo-Addo paid glowing tributes to some prominent Voltains including Ephraim Amu-composer "Mia denyigba lorlor la" (Yen ara asase ni), who taught us to take pride in our culture, Phillip Gbeho- composer of Ghana's vibrant and much loved national anthem, Daniel Chapman Nyaho, one of Ghana's most eminent administrators who, at independence, helped ensure a seamless transition when the British left; the Reverend Ametorwobla, a powerful orator who proved that one could be both a priest and a politician; and Esther Ocloo, née Nkulenu, trail-blazer and industrialist extraordinaire, whose entrepreneurial spirit lives on.
He also paid tribute to Komla Agbeli Gbedemah, Ghana's first Minister for Finance and one of the founding fathers, and the charismatic Jerry John Rawlings, first president of the Fourth Republic and Ghana's longest serving head of state.
The Special Guest of Honour was Guinea-Bissau President Umaro Sissoco Embaló and President Akufo-Addo is hopeful that the two countries will continue to work together to build a sustainable future of progress and prosperity for their respective countries and populations, and to maintain healthy relations.
He praised Ghana for its massive support for the country in its struggle for independence.
"We people in Guinea-Bissau are grateful to Ghana for the solidarity and support during the country's struggle for liberation," President Umaro Sissoco Embalo stated.
He was hopeful that that friendship would be strengthened to chart the course for peace, political stability and social development for the mutual benefit of the two countries and their peoples.
President Sissoco Embalo, who was addressing the commemoration of Ghana's 66th Independence Anniversary, at Adaklu, Volta Region, said his country cherished the long-standing relationship between the two countries.
He praised Ghana for championing the cause of the African continent over the years – a path which saw most sub-Saharan African countries building the self-confidence to free themselves from colonial rule.
The Guinea-Bissau President, who is also the Chairman of the Economic Community of West African States (ECOWAS), recalled how the late Dr. Kwame Nkrumah, Ghana's first President, played an inspirational role in spearheading the cause of the continent.
The former Ghanaian President, he said, would forever be remembered for his dedicated and selfless life to Pan-Africanism.
President Nana Addo Dankwa Akufo-Addo said the country was happy to have had the visiting President as the Guest of Honour for the 66th Independence Anniversary.
"Ghana is proud of the strong ties of friendship between the two countries," he said, adding that it was his hope that the two countries would work together to build a prosperous future
"Our Unity, Our Strength, Our purpose", was the theme for the Independence Anniversary Celebration, which also had in attendance the Vice-President, Dr.
Mahamudu Bawumia, Togbe Tepre Hodo IV, President of the Volta Regional House of Chiefs, Togbe Afede XIV, the Agbogbomefia of the Asogli State, and other prominent dignitaries.
On March 6, 1957, Ghana gained independence after 83 years of British colonial rule – becoming the first sub-Saharan African country to achieve independence from Britain.
Ato Forson replaces Haruna Iddrisu as Minority Leader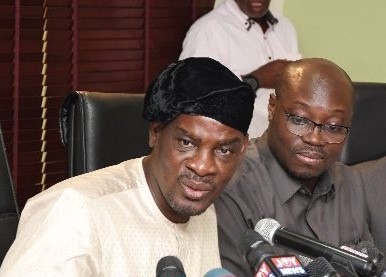 The National Democratic Congress (NDC) has made changes to its leadership in Parliament.
The Ranking Member of the Finance Committee and Member of Parliament for Ajumako-Enyan-Esiam Constituency in the Central Region, Casiel Ato Forson, has replaced Tamale South MP, Haruna Iddrisu as the Minority Leader.
Armah Kofi Buah, MP for Ellembelle has also come in to replace Ketu North MP James Klutse Avedzi as the Deputy Minority Leader while Kwame Agbodza has also replaced Asawase MP Muntaka Mubarak as the Minority Whip.
Ahmed Ibrahim and Comfort Doyo-Ghansah have, however, maintained their positions as First and Second deputy Whips respectively.
National Chairman of the NDC, Johnson Asiedu Nketiah in March 2021 stated that the party was considering making changes to its leadership in parliament.
"There is some work in progress. After every election, we reconstitute the leadership of Parliament even if it means reconfirming them. We haven't done that yet because of the court cases. We started but got to a point and felt that we need to finish with the court cases first. So it is something we are considering. But there will be a definite statement. I am sure by the time, they [Parliament] return from the break, we would have taken this decision"
War against suspected anti-Mahana element
However, now it appears there is a deliberate effort to get rid of persons who are alleged to be Anti-Mahama elements.
Minority Chief whip, Mubarak Muntaka and minority leader, Haruna Iddrisu appear to fall into this category of Anti-Mahama elements and are both battling attempts to remove them from their positions.
Jinapor is caretaker Minister for Trade and Industry Ministry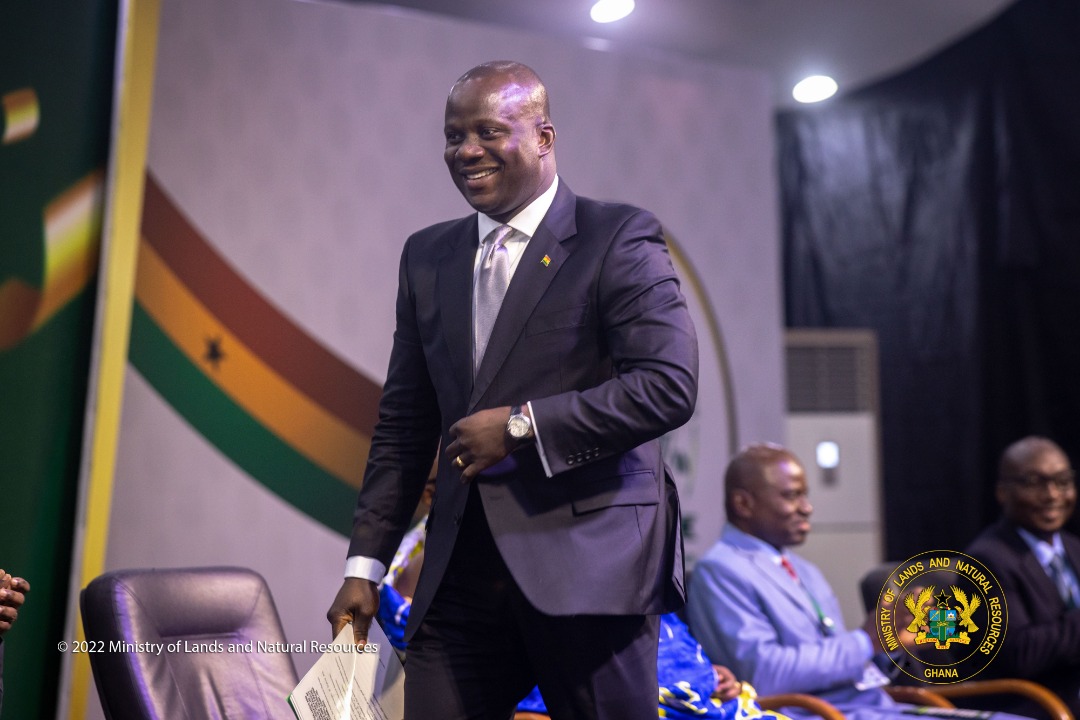 President Akufo-Addo has directed Lands and Natural Resources Minister, Samuel Abu Jinapor to assume responsibility as Trade and Industry Minister pending the appointment of a substantive person.
His caretaker duties as the Trade Minister takes effect from January 16.
This was contained in a statement from the Director of Communications at the Office of the President.
The President in an earlier statement tasked the Finance Minister, Ken Ofori-Atta to act as the caretaker Minister for the Ministry.
This followed the resignation of Alan Kyerematen as Trade Minister. President Akufo-Addo while accepting his resignation wished Alan well in his future endeavours.
His resignation is to afford him time to pursue his presidential ambition. Subsequently, Alan Kyerematen officially declared his intention to contest in the flagbearership race of the New Patriotic Party (NPP)
Calls for President Akufo-Addo to reshuffle his appointees have resurrected after the sudden resignation of Trade and Industry Minister, Alan Kyerematen.
Some political experts have stated that Alan's resignation provides the President with the right opportunity to reshuffle his Ministers and cut down the size of his government.
Samuel A. Jinapor is a seasoned Politician and a Barrister at Law. He is a member of the New Patriotic Party (NPP).
Samuel Jinapor was employed in 2012 at the commercial and corporate law firm, Kulendi @ law upon his graduation from the Ghana School of Law. His zeal and enthusiasm at the firm saw him rise from pupil to senior associate.
In 2017, the President of the Republic of Ghana, Nana Addo Dankwa Akufo-Addo appointed him as Deputy Chief of Staff in charge of operations at the Office of the President.
He is currently the Minister for Lands and Natural Resources and the Member of Parliament for the Damango Constituency of the Savannah Region in Ghana.