Import duties to go up as govt scraps benchmark values policy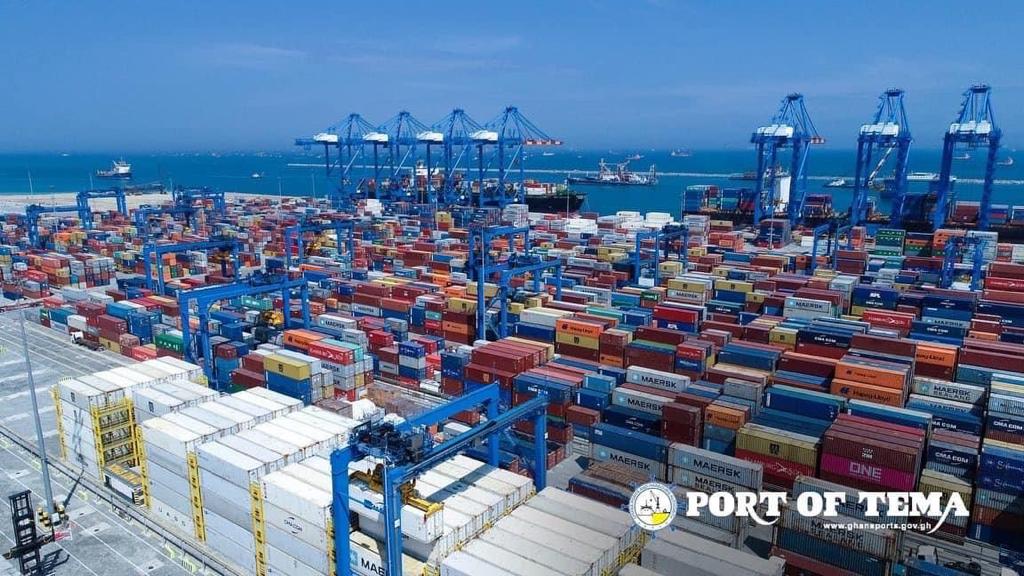 Effective January 2023, the 30% discount on import values of general goods and 10% discount on home delivery value (HDV) of used vehicles will no longer apply.
Consequently, valuation of all goods will continue to be done in line with the World Trade Organization (WTO) valuation agreement, WCO Customs Valuation Compendium and the customs act 2015 (act 891) section 60 on used motor vehicles and section 67 relating to general goods.
In a notice to the trading public, Ghana Revenue Authority (GRA) has scrapped the policy in its entirety.
Benchmark Value Discount Policy introduced in April 2019
In an attempt to make the Ghanaian ports competitive, reduce smuggling and increase government's revenue from the port, government in April 2019 introduced Benchmark Value Discount Policy.
50% discount on general goods
The policy provided a discount of 50% on the delivery or benchmark values of imports with the exception of vehicles.
30% discount on used vehicles
The delivery values for used vehicles were reduced by 30%.
Govt loses GH¢9bn
Government lost nearly GH¢9 billion in revenue from taxes generated on imported goods as a result of the introduction of the benchmark values which resulted in reduction of duties.
The amount was lost between April 2019, when the implementation of the policy started, and March
Traders did not reduce prices
Despite the reduction in duties, there was no corresponding reduction in the prices of imported goods on the Ghanaian market.
AGI opposes policy
Association of Ghana Industries (AGI) opposed the policy arguing that it had cheapened imports and dampened demand for local substitutes, leading to the collapse of local manufacturing companies.
The Association made the point that while a number of countries offered export rebates to their firms to develop export trade, Ghana's benchmark discount policy offered universal import rebate that only promoted importation and that policy distorted the micro and macro-economic fundamentals.
Guided by the overarching framework of Ghana's industrial transformation agenda, one district, one factory (1D1F) initiatives, Planting for Food and Jobs, Fertilizer subsidy and Ghana's export development agenda, the AGI is of the view that the benchmark discount policy in its current form runs counter to the government's own agenda to industrialise.
In the 2022 Budget Statement, indicated government's intention to review the policy in respect of all imports followed by a communication to remove the discount policy.
The government however suspended moves to remove the discount policy to allow for extensive stakeholder engagement on the viability of the policy and its impact on both government revenue and the domestic manufacturing industry.
Policy reviewed in March 2022
After extensive stakeholder engagements the discount offered for vehicles was reduced from 30% to 10% while discount for all other goods was also reduced from 50% to 30% effective on Tuesday, March 1, 2022.
Now, the government has completely scrapped the policy.
A capital of $200m is needed to revamp PSC Tema Shipyard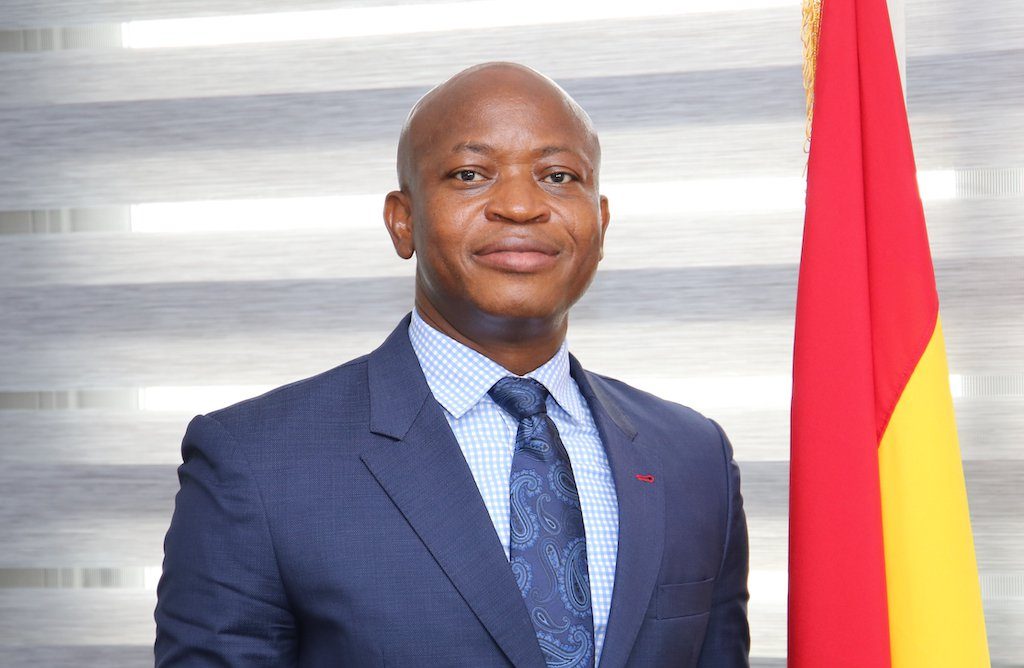 Mr Michael Luguje, Director General of the Ghana Ports and Harbours Authority (GPHA) has disclosed that an investment capital of $200 million is needed to revamp the PSC Tema Shipyard.
The Shipyard, which operates as a separate entity was handed over to the GPHA to manage, operate, and attract investors into the shipbuilding activity.
Mr Luguje said the Shipyard, which was originally part of the Tema Port project, was separated and had gone through a lot of phases before the government handed it over to the GPHA to prepare it and look for a strategic partner to invest in it.
The GPHA Director General told the Ghana News Agency in Tema that in 2017, GPHA started to retool the Shipyard as it bought some equipment to make it attractive to investors.
He noted that as the biggest shipyard in Central and West Africa, up to $200 million was needed to modernize it.
He explained that the GPHA still supported the operations of the Shipyard as there was a lot of prospects for it and stressed that retooling could be gradual.
Mr Luguje said: "The way the Shipyard is now; it cannot borrow even up to $10 million on its own therefore investors are needed. The GPHA was also not in a position to borrow more since it has invested a lot into the Tema and Takoradi Ports."
GNA
AfCFTA: 8 African countries kick-start free trade with 96 products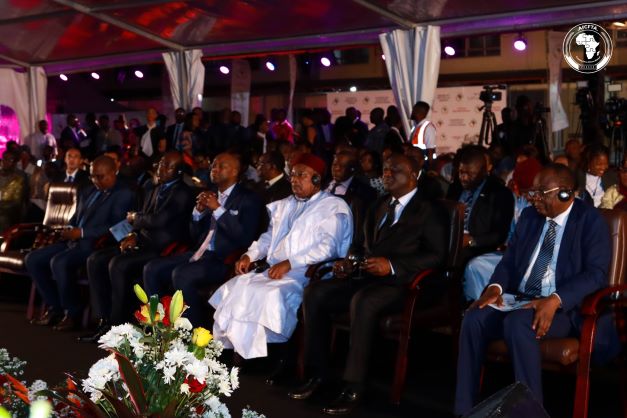 Eight countries have commenced guided trading under African Continental Free Trade Area (AfCFTA).
The initiative seeks to test the operational, institutional, legal, and trade policy environment under the AfCFTA, and to send an important positive message to African economic managers.
Rationale
The guided trade initiative aims to test the readiness of participating state parties under the AfCFTA, demonstrate that the AfCFTA trading documentations are operational and viable and confirm that the Customs and Revenue Authorities of the participating countries under the AfCFTA agreement are ready to process imports and exports.
It is also expected to serve as a gateway to encourage continued trade under the AfCFTA, resulting in a multiplier effect and increased opportunities for SMEs, youth and women in trade and ultimately establishing sustainable and inclusive economic development.
The 8 countries
The eight countries are Ghana, Kenya, Rwanda, Tanzania, Egypt, Mauritius, Cameroon and Tunisia.
5 African Union regions
These countries were selected to represent the five African Union regions, namely: Western, Central, Eastern, Southern and Northern Africa respectively.
Matchmaking businesses and products
The guided trade initiative facilitates trade under AfCFTA through matchmaking businesses and products for export and import between these interested state parties.
96 different products
At least 96 different products from the eight countries could be freely traded under the rules of AfCFTA.
Types of products approved so far
Products approved to trade under AfCFTA include horticultural products, pharmaceuticals, rubber, aluminum kitchenware, sugar, steel, and wooden products.
Duty-free and quota-free trading
These products originating from Africa will enjoy duty-free and quota-free trading among the partnering countries.
Tariff schedules
According to the AfCFTA Secretariat, participation in the guided trade initiative depends on whether countries have submitted their tariff schedules in accordance with the agreed modalities to trade preferentially amongst themselves.
Accra launch
Launching the guided trade initiative in Accra, Secretary-General of AfCFTA Wamkele Mene, said "this is the moment the founding mothers and fathers of the Organization of African Unity have longed (for).
"We have finally honored and made reality the vision of those who liberated our continent."
"We are connecting East Africa to West Africa, North Africa to Southern Africa. Trade will be the driver of inclusivity, creating opportunities for young Africans.
"So we have taken the first journey today, and I hope in 15 years, we will have succeeded in lifting millions and millions of Africans out of poverty."
Products double or triple by next year
Mr Mene, said the launch was marked with a total of 96 products traded by eight countries and the number is expected to "double or triple" by next year.
Africa's economic development at stake
He said it is more than just a legal test and more than just ratification because it is Africa's economic development at stake.
"I am extremely proud that we are able to demonstrate to ourselves as Africans that we have the capacity and inclination to achieve this," he said.
More countries expressing interest
Mr. Mene announced that more and more state parties are expressing interest as they conclude the process of domesticating the AfCFTA in their law.
East African member states dominate
East African member states have dominated the list of countries that have domesticated AfCFTA adequately to facilitate commencement of trade under the trading bloc's framework.
Three out of the eight countries that have set the stage for trading under AfCFTA are from East Africa.
Kenya and Uganda export to Ghana
Kenya and Uganda have already undertaken trade under the AfCFTA Guided Trade Initiative with Kenya having exported exide batteries worth $77,000 on September 23 to Ghana following importation by Yesudem Company Ltd.
Kenya exports tea to Ghana
Kenya made its second export under the AfCFTA Guided trade initiative on October 5 which consisted of tea exports to Ghana.
The tea consignment exported from Kenya to Ghana had been produced by small-scale farmers and so there is a significant opportunity for small-scale.
Ghana to export ceramics to Cameroon
Under the guided trade initiative, Keda Ceramics of Ghana will export ceramic tiles to Cameroon.
Ghana to export palm kernel oil Kenya
Benso Oil Palm Plantation is also slated to export palm kernel oil to Kenya and Ghana will also receive approved goods from participating State Parties.
Minister for Trade and Industry Alan Kyerematen noted that the launch of guided trade among seven countries was symbolic in many ways.
"It symbolizes that AfCFTA is not just on paper but a reality. And we are moving from talk and negotiations to action.
"It also symbolizes that governments in Africa who have been involved in the negotiations are now giving way to the private sector to make it a reality," Kyerematen stated.
Ghana building capacity of 200 companies
The National AfCFTA Coordination Office is also working with over 200 identified companies to help build their capacities to enhance competitiveness in the African markets.
On January 1, 2021 the AfCFTA Secretariat formally started trading under the AfCFTA agreement.
Since then, the Secretariat and State Parties have been working to put in place structures, procedures, processes, protocols, and documentation needed to enable the commencement of commercially viable trade amongst State Parties.
Africa still faces significant challenges in navigating logistical hurdles which present non-tariff barriers to the acceleration of trade under the Guided Trade Initiative.
The United Nations Conference on Trade and Development (UNCTAD) places intra-African exports at 16.6% lagging far behind Europe's 68.1% and Asia's 55%.
The agreement establishing the AfCFTA was signed in Kigali, Rwanda, on March 21, 2018.
African Continental Free Trade Area to change fortunes of Africa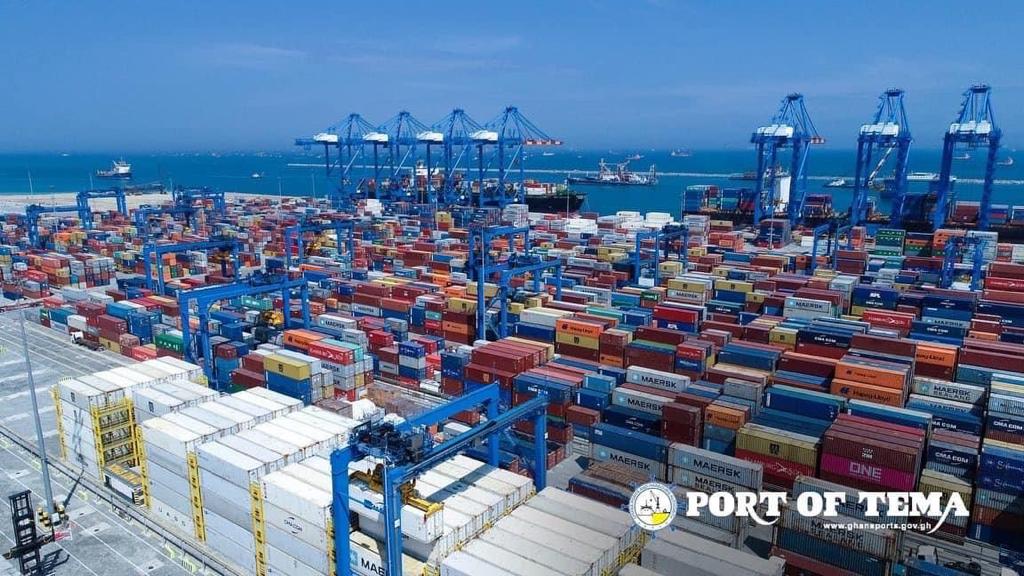 All is set for trading in goods under the African Continental Free Trade Area (AfCFTA) agreement to begin this year.
On September 26, the historic trading in goods under AfCFTA will commence from Ghana where the various processes will be demonstrated to the whole world.
Trading in goods will constitute 70% while services take up the remaining 30%.
Africa is now the world's largest free trade area since the formation of the World Trade Organisation, and we must make it count.
Covering a market of 1.2 billion people with a combined GDP of $3 trillion across 54 member states of the AU that have signed up to the agreement, it will provide the vehicle for members to trade among themselves in a more modern and sophisticated manner.
It will also offer a huge opportunity to exploit the abundant wealth and resources of the continent for the benefit of all Africans and give protection in how to deal with other trading blocs.
The AfCFTA is a determined attempt by African countries to unlock Africa's tremendous potential to deliver prosperity for all Africans.
It is expected to lift over 30 million Africans out of extreme poverty and boost the incomes of nearly 68 million others who live on less than $5.5 a day.
It will boost Africa's income by $450 billion by 2035 (a gain of 7%) while adding $76 billion to the income of the rest of the world.
The trade pact is expected to increase Africa's exports by $560 billion, mostly in manufacturing and spur larger wage gains by 10.5 per cent for women and more than 9.9% for men.
Boost wages for both skilled and unskilled workers is estimated at 10.3 per cent for unskilled workers and 9.8 per cent for skilled workers.
Under AfCFTA, extreme poverty is projected to decline across the continent—with the biggest improvements in countries with currently high poverty rates.
West Africa would see the biggest decline in the number of people living in extreme poverty, with a decline of 12 million, more than a third of the total for all of Africa.
Central Africa will see a decline in poverty for 9.3 million people.
Similarly, Eastern Africa will witness poverty declining fir 4.8 million people.
In Southern Africa, 3.9 million are expected to be lifted out of poverty.
Countries with the highest initial poverty rates will see the biggest declines in poverty rates.
For example, on Guinea-Bissau, the rate would decline from 37.9% to 27.7%.
In Mali, the rate will decline from 14.4% to 6.8%.  In Togo, poverty will decline from 24.1% to 16.9%.
Of the $450 billion in income gains from AfCFTA, $292 billion will come from stronger trade facilitation—measures to reduce red tape and simplify customs procedures.
Creating a continent-wide market will require a determined effort to reduce all trade costs.
It will also require creating competitive business environments that can boost productivity and investment, as well as promote increased foreign competition and foreign direct investment that can raise productivity and innovation by domestic firms.
In a few sectors facing job losses, governments will need to be ready to support workers with adequate safety nets and policies to retrain workers.
Governments will need to design policies to increase the readiness of their workforces to take advantage of new opportunities.
By increasing regional trade, lowering trade costs and streamlining border procedures, full implementation of AfCFTA will help African countries increase their resiliency in the face of future economic shocks and help usher in the kinds of deep reforms that are necessary to enhance long-term growth.