GRA descends on night businesses not issuing VAT invoices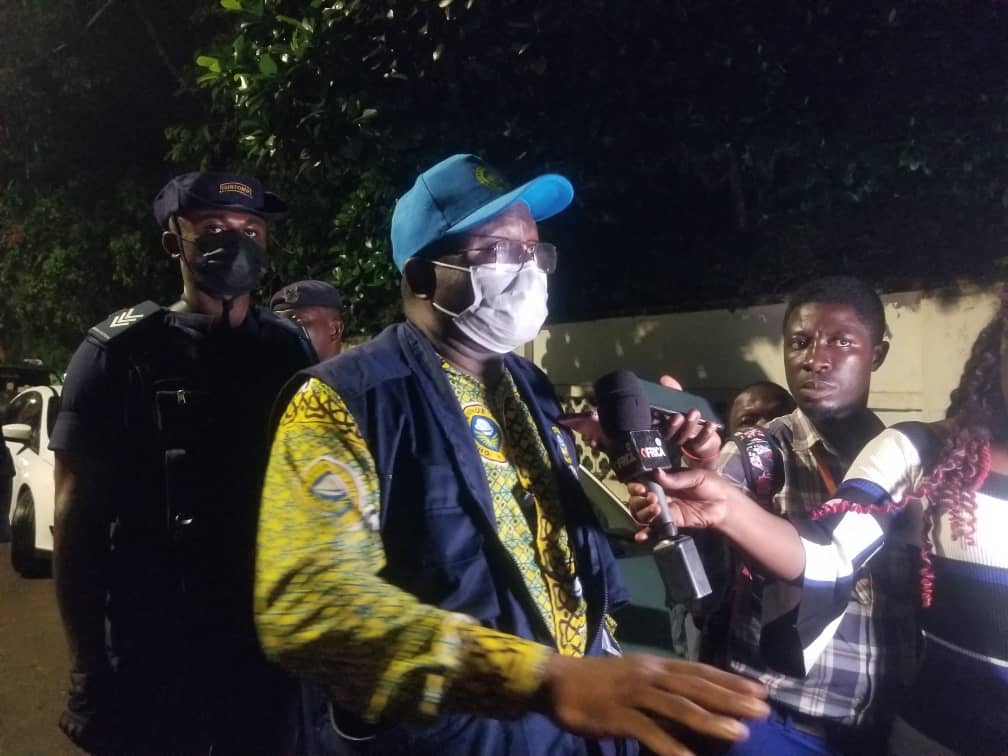 The Ghana Revenue Authority (GRA) seized documents and equipment from alleged tax defaulters for failing to issue Value Added Tax (VAT) invoices.
It has also handed over some of the culprits to the Criminal Investigation Department (CID) of the Ghana Police Service for an investigation into non-compliance with the country's tax law.
The Authority embarked on two mystery visits; one in the afternoon and another in the evening of last Friday.
The operations are part of an ongoing nationwide VAT Invigilation exercise by the GRA to retrieve some taxes due the State.
In the afternoon, the taskforce visited three Auto mechanic shops, around the Adenta and Madina enclave and noted that all three shops had registered with the Authority but were not issuing the VAT invoices.
The GRA officials, therefore, collected some documents and system units of these three businesses, since they contain information relating to the business to allow for a thorough search on their operations.
The documents collected will be assessed to know the services they rendered and the amount they were to pay back to State.
All businesses were supposed to register with the Authority to charge VAT on the services they render to their customers and equally give same to the Authority.
The accumulated equipment have been sent to the Authority's Office for assessment, while business owners had been invited to assist retrieve the information needed.
Electronic-VAT (e-VAT), which on October 1, 2022 is expected to help GRA regulate and check businesses across the country.
In line with the exercise, the enforcement team on Friday evening visited Alley Bar and Pub located in Osu.
The facility was found wanting for not issuing the Commissioner-General's invoice as required by law.
The manager was handed to the Crime Investigation Department (CID) Unit of the Ghana Police Service for an investigation into non-compliance with the country's tax law.
The Area Enforcement Manager of GRA in charge of Accra Central, Joseph Annan, told the media that management of the Bar had violated regulations of the Value Added Tax (VAT).
He noted that even though the Domestic Tax Division of the GRA closes at 5pm, it will henceforth close when the tax payer closes because of the ongoing exercise until the needful is done.
He advised tax payers to issue their tax invoice once they are registered or an appropriate invoice that has been authorised by the commissioner General.
"For those who have not registered at all, please register because the penalty for non-registration is much more than what you suffer when you are registered but have not issued the invoice" he stated.
He also said once they were  registered to charge VAT then they  were mandated by Section 41 of the VAT Act, authorizing them to issue the VAT invoice or an appropriate invoice sanctioned by the Commissioner-General.
He added that it was an offence not to issue the VAT invoice and the law would take its own course.
"Once you are registered to charge VAT, section 41 of the VAT act mandates you to issue the VAT invoice or an appropriate invoice sanctioned by the Commissioner General.
"Once you haven't done that you have committed an offense," Annan stressed.
He mentioned that the Authority in their auditing process will conduct a pre-emptive assessment, which meant that they will have to pay immediately, but then they would recommend a full audit to be conducted.
Mr. Annan said even though they would audit their books, the legal aspect would be handled by the CID, where they would prepare their docket for possible prosecution.
He said failure to appear at the Office will guarantee a physical arrest because they had taken inventory of what they were accumulating to their Office.
Mr Annan said the test purchase exercise would continue until some sanity was brought into the system.
The GRA urged business owners to register with the Authority and issue VAT invoices to avoid prosecution.
The Area Enforcement Manger said the exercise would be taken both in the morning and evening and that they had a tall list of businesses, which are not paying their taxes.
Work begins on major policy for downstream aluminum industry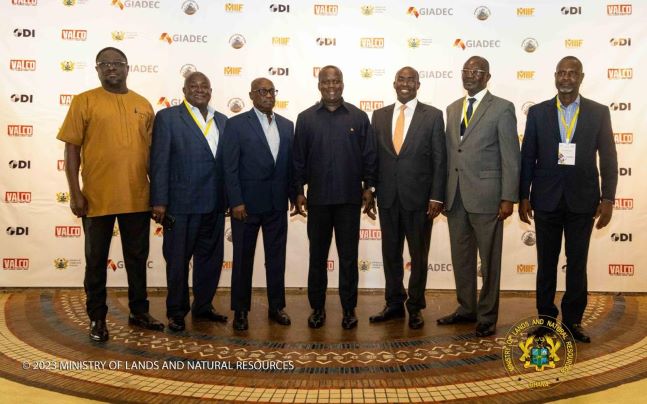 For the first time in Ghana's history, government is developing a comprehensive policy to make Ghana an attractive destination for investment in the downstream aluminum industry.
Areas of focus
The final policy will cover a wide range of areas including incentives, taxation, cost of electricity, tackling cheap imports, address dumping and how to manage the value chain and the relationships among others.
Policy to address cheap imports
The policy will also address cheap imports to make local companies thrive to meet local demand and export to other countries.
Utilisation of locally produced aluminum
The aim is to attract more companies to set up in Ghana and utilise locally produced aluminum to produce all kinds of products.
Why aluminum industry is essential to the economy
The aluminum industry is essential to the economies of modern countries and it provides a range of highly differentiated products, from the intermediate semis required for many high-tech industries to parts and components for final applications.
Stakeholders
Under the auspices of the Ghana Integrated Aluminium Development Corporation (GIADEC) stakeholders in the aluminum industries attending a 2-day workshop on downstream aluminum industry are reviewing extensive research, data collection and technical analysis of best practices across the world carried out by GIADEC and Overseas Development Institute (ODI), formerly known as the Overseas Development Institute with funding from the United Kingdom Government's Foreign, Commonwealth and Development Office (FCDO)
Policy options and implementation plan
Participants are deliberating on policy options and implementation plan for the downstream aluminum industry.
Electricity constitutes over 32% of production cost
The Cost of electricity constitutes over 32% of production cost in the aluminum industry.
Therefore, how to get electricity at the right price to support the industry will feature prominently in the policy.
Industrial transformation
Downstream is the heart that will drive industrial transformation and involves utilization of primary aluminum produced in Ghana.
Policy environment
GIADEC is preparing the policy environment for the incentive framework that will support the downstream industry.
Locally produced aluminum to be utilised locally
The policy will make sure that majority of locally produced aluminum is utilised locally to grow the economy for the benefit of Ghanaians.
Steady progress of integrated aluminum industry
Opening the workshop, Minister for Lands and Natural Resources, Samuel Abu Jinapor, is optimistic that government's quest to build an integrated aluminum industry in the country is on course, and progressing steadily.
Adding value to Ghana's mineral resources
He emphasised the need to add value to Ghana's mineral resources to ensure optimal benefit from these resources.
Big price differentials of raw ore and primary aluminum
He pointed out that while the raw bauxite ore sells for around $60 per metric tonne while primary aluminum produced from bauxite sells for over $2,000 per metric tonne.
900m metric tonnes of bauxite 
The Minister puts Ghana's estimated bauxite resource base at over 900 million metric tonnes.
2m jobs, one trillion US Dollars
According to him, the total deposit is capable of creating some two million sustainable jobs, and generating over one trillion US Dollars in revenue if fully integrated.
Robust, functioning and vibrant downstream aluminum industry
Jinapor urged participants at the workshop to bring their expertise to bear, and fashion out with policy options and plans that will help build a robust, functioning and vibrant downstream aluminum industry that contributes, meaningfully to the economy.
Tertiary products are the most important
Board Chairman of GIADEC, Dr. Anthony Oteng-Gyasi pointed out that converting bauxite into tertiary products constitutes the most important step in the entire value chain.
Mass production necessary
According to him, mass production is required to achieve the expected benefits and urged participants to develop a policy that will deliver results.
 Modernization and retrofitting VALCO
GIADEC's Master plan will lead to the modernization and retrofitting VALCO smelter to produce about 300,000 metric tornnes of primary aluminum each year.
Importance of aluminum to global economy
Chief Executive Officer (CEO) of GIADEC, Michael Ansah pointed out that the global economy is headed towards how aluminum is utilized and what is being done will propel Ghana to lead across Africa.
How aluminum will benefit vehicle assembling plants
He said the nine vehicle assembling plants operating in the country will need aluminum to produce and use Ghana as a launch pad to export to the rest of Africa and the world at large.
3-3.5 cent per kilowatt hour of electricity targeted
He disclosed that the industry is looking for electricity price of three to three and a half cents per kilowatt hour to make Ghana's industry competitive globally.
Cheap power to benefit downstream industry
When this is achieved, he said the benefit of cheap power will be passed on to local downstream industry.
Environmentally friendly aluminum
Ansah also revealed that Ghana is planning to use green energy to produce environmentally friendly aluminum which attracts higher price.
VALCO producing 50,000 metric tonnes of aluminum
The GIADEC CEO said out of the about 50,000 metric tonnes of aluminum VALCO currently produces each year, only 7,000 metric tonnes is utilized by downstream while the rest is exported.
40,000 metric tonnes of aluminum products imported annually
This he noted is happening at a time the country imports about 40,000 metric tonnes of aluminum products each year.
Role of AfCFTA
Dr. Max Mendez-Parra of ODI explained that the policy should focus on targeted policies for specific downstream industries and African Continental Free Trade Area (AfCFTA) is a critical framework to achieve that.
ODI roadmap to 2035
Derrick Abudu of ODI said his outfit has developed a roadmap from now to 2035.
According to him, the roadmap seeks to achieve energy deal with competitive cost structure by 2025 which will in turn attract enormous investments from 2030 to 2035.
He noted that low cost of electricity will result in cheap aluminum supplied to the downstream.
He said cheap inputs will automatically attract more investment since returns will be much higher.
Abudu stated that 20, 000 jobs can be generated while raking in revenue from exports of final products.
Soldier slaps policeman provoking violent clash in Accra Central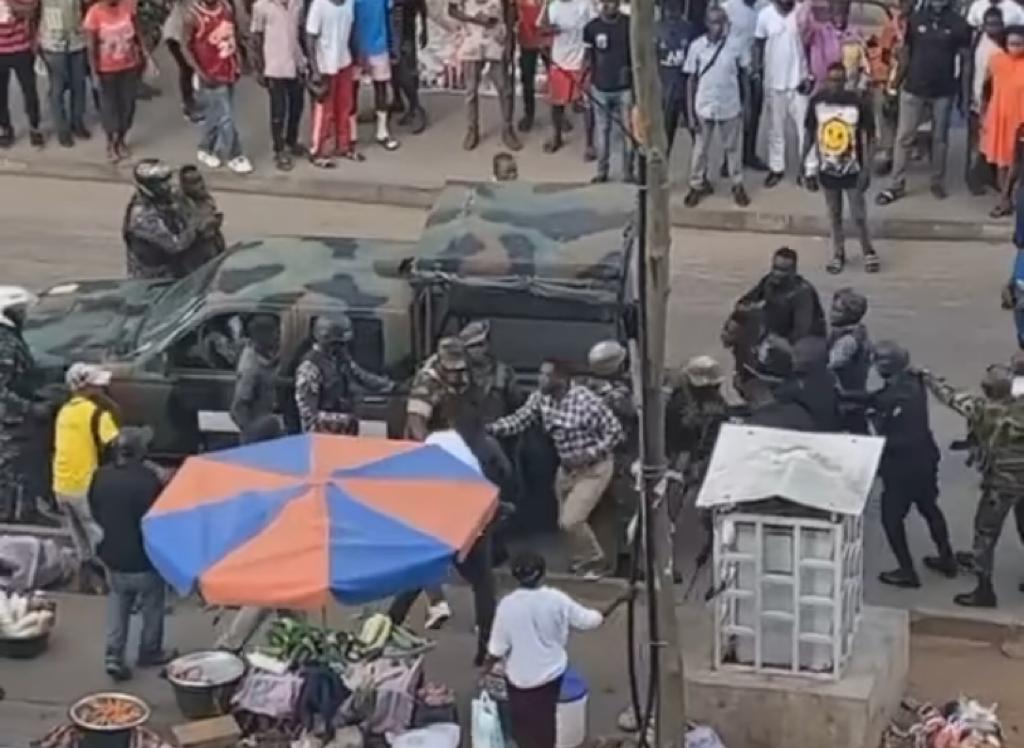 A violent scuffle ensued between Police and Military personnel near the Accra Regional Police Command yesterday creating fear and panic among the public.
An eye witness told The Finder that the scuffle was provoked by members of a military patrol team escorting a bullion van who slapped a police personnel not in uniform for not giving them way.
The eye witness who spoke on condition of anonymity explained that upon  the bullion van reaching the Ghana Cocoa Board (COCOBOD) area, the soldiers in the patrol vehicle screamed at a motor rider  to give them way.
The eye witness said the motor rider responded that he is a police officer and this response infuriated the military personnel.
The eye witness told this paper that one soldier alighted from their vehicle and slapped the policeman who was not in uniform.
The police officer quickly raise alarm and his colleagues at the Accra Regional Command premises rushed to his rescue.
According to the eye witness, the police personnel then detained the military personnel who slapped the police man.
The soldiers escorting the convoy attempted to resist the arrest of their colleague resulting in violent scuffle.
As at the time of going to press, details were still emerging but The Finder could not get the names of the police personnel slapped and the military personnel involved in the assault.
The Police and Military could not be reached immediately for their response.
The Finder learnt that the soldier was granted bail yesterday evening.
The conflict between the military and police is not uncommon in Ghana and in most cases, it the soldiers who attack the police.
In 2010 for instance, tensions flared between soldiers and police officers in Kumasi, when separate assaults carried out by soldiers within two days left 12 police personnel injured and police property destroyed.
The attacks began after a police officer attempted to arrest a soldier riding an unlicensed motorcycle.
In 2019, police personnel and some soldiers clashed at the Suame Roundabout in Kumasi.
This was after some police officers allegedly manhandled a plain-clothed military officer and handcuffed him.
The plain-clothed military officer was using an unregistered motorbike.
The military officer also called his other colleagues, who then attacked the police officers.
The soldier threatened to return with reinforcements and attack the police officer and made good on the threat later that day.
Over the next two days, more than a dozen police officers across the city were assaulted by soldiers.
In 2018, some soldiers and police officers in the Upper East region flexed muscles Sunday in a row over a military uniform.
In the same year, a group of soldiers angry over the arrest of their colleague stormed Tamale in the Northern Region and viciously pummeled police officers on duty at various points and banks.
Personnel of the Counter Terrorism Unit of the Ghana Police Service and personnel of the Military on the Operation Motherland at Juapong and on the Adomi bridge also clashed in 2021.
There has been a long-standing split tension between police and soldiers which some security experts partly blames on the outdated nature of the security legislation governing their operations.
Due to some of these disagreements between police and military personnel in the past, there have been calls for reform to establish clear oversight mechanisms and delineate security roles for the police and armed forces in Ghana.
Among the resolutions arrived at were the setting up of Police and Military memberships in all regions that host military bases, 'for the purposes of overseeing the peaceful co-existence of both services,
The personnel are the custodians of arms meant to protect and defend ordinary people   and not to attack each other.
It appears there is a deep seated animosity between personnel of the two institutions.
It is untenable for them to turn the area into a battleground to settle personal scores.
Kamala Harris: US to engage Ghana's creditors for debt reduction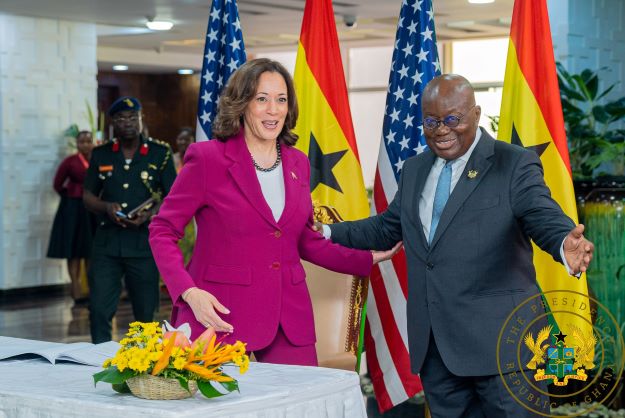 Vice-President of the United States of America Kamala Harris pledged the commitment of her country to engage the Paris Club of behalf of Ghana which is seeking debt forgiveness as part of the International Monetary Fund's (IMF) balance of payment support.
According to her, the US will help Ghana with all the support it needs to ensure that it scales through its current economic crisis.
US fully support Ghana's engagement with IMF
She indicated that the US is fully in support of Ghana's engagement with the IMF and will push for debt reduction by the country's bilateral creditors.
Biden administration to push for meaningful debt reduction
She insisted that the Biden administration "will continue to push for all bilateral creditors to provide meaningful debt reduction for countries that needed including Ghana."
"We must work together as an international community to ease the debt burden that is facing far too many countries," she added.
Joint Press Conference
The US Vice-President announced this at a joint Press Conference with President Nana Addo Dankwa Akufo-Addo, at Jubilee House, Accra, after closed door discussions.
3-day state visit
Harris, who arrived in Ghana on Sunday for a three-day state visit, is on a week-long trip on the African continent that would take her to Tanzania and Zambia.
US pledges support for economic recovery
She expressed the commitment of US to supporting Ghana to revamp its post-COVID-19 and Russia-Ukraine conflict impacted economy.
"We welcome Ghana's commitment to reform its economy for sustainable and inclusive growth. "We support Ghana's engagement with the IMF, and we will continue to push all bilateral creditors to provide meaningful debt reduction for countries that need it.
"It is critical to do so to build long-term economic growth and prosperity and to increase US investments. Our partnership is already strong, and I believe that today we have strengthened it," she stated.Harris believes this will enable Ghana successfully negotiate the bailout it is seeking from the IMF.
Factors that adversely affected Ghana's macroeconomy
The COVID-19 pandemic, rising global food prices, rising crude oil and energy prices; and the Russia-Ukraine war adversely affected Ghana's macroeconomy, with spillovers to the financial sector.
Combination of adverse external shocks
The combination of adverse external shocks had exposed Ghana to a surge in inflation, a large exchange rate depreciation and stress on the financing of the budget, which taken together have put public debt on an unsustainable path.
$54bn total public debt stock
Ghana's total public debt stock stands at $54 billion, out of which $28 billion is owed to foreign creditors.
Ghana owes China $1.9bn
Out of Ghana's $8.5 billion bilateral loans, about $1.9 billion is owed to China.
$3bn staff-level agreement reached in December 2022
In December 2022, the government reached a staff-level agreement with the fund and is now left with board-level approval before it can access the $3 billion support.
America's investment in wellbeing and prosperity of people
Harris assured that the US stands by its commitment to building on existing relations with Ghana, and working together to advance America's investment in the wellbeing, health and prosperity of the people," she stated.
US resident advisor to assist Finance Ministry 
According to her, the Department of Treasury's Office of Technical Assistance (OTA) will deploy a full-time resident advisor to assist the Ministry of Finance to develop and execute medium-to-long-term reforms needed to improve debt sustainability and support a competitive, dynamic government debt market.
Building on debt restructuring efforts
The project, according to the USA will complement and build on Ghana's debt restructuring efforts.
To further support Ghana's debt management, USAID is funding fellowships for a team of ten specialists to work within the Ministry of Finance, providing surge support for a two-year period.
The Fellows are all young, qualified Ghanaians and recent university graduates.
Strengthening public financial management
This project is part of OTA's ongoing engagement to strengthen public financial management and financial sector oversight across sub-Saharan Africa.
For 2023, OTA will execute 25 projects in 15 African countries.
This includes eight new projects in Cameroon, Ghana, Kenya, Madagascar, Namibia, Tanzania, The Gambia, and Zambia in revenue policy and administration; budget and financial accountability; government debt issuance and infrastructure financing; banking and financial services; and economic crimes.
$100m to fight violent extremism and instability
The US Vice-President also announced the US government plans to commit $100 million support package for Ghana, Benin, Guinea, Cote d'Ivoire and Togo, as part of efforts to promote stability in the sub-Region.
At least $86 million in funding over three years will specifically be dedicated to the implementation of the new 10-year plan.
The package forms part of President Joe Biden's strategy to cushion the beneficiary countries financially to address violent extremism and instability.
The package, the U.S., Vice President explained, complemented an earlier strategic plan announced by President Joe Biden, for coastal West Africa, to prevent conflict and promote stability.
Harris praises President Nana Akufo-Addo
Harris praised President Nana Akufo-Addo for his leadership in response to recent democratic backsliding in West Africa and standing up for democratic principles around the world.
"Under your leadership, Ghana has been a beacon of democracy and a contributor to global peace and security,"
"Your leadership in particular and personal engagement have strengthened the ties between the diaspora and the continent. President Joe Biden and I are grateful to have you as a partner," she said.
Strengthening partnerships across the African continent
The US Vie-President said the United States was strengthening partnerships across the African continent and "we are guided not by what we can do for Africa, but by what we can do with Africa and African partners on this continent."
African voices critical to global peace and security
With African nations playing significant roles in global issues such as food security, climate crisis and resilient supply chains, she stressed that African voices, including that of Ghana, "are critical to global peace and security, including the defence of the United Nations charter."
President Akufo-Addo says meeting was successful
President Akufo-Addo described his meeting with the US Vice-President as "successful," as both sides reaffirmed the commitment to collaborate further and provide mutual support at both bilateral and multilateral levels.
He said Harris pledged America's support for Ghana's transformative agenda, adding, "it is this transformation that would give us the best opportunity to derive maximum benefit from our abundant natural resources and enable us to create a firmer foundation for a meaningful long-term economic and commercial relations with the United States of America."
The President said Ghana will continue to collaborate with the US at all levels towards the peaceful resolution of conflicts and in the search for global peace and security to promote sustainable development and growth
"My meeting with the US Vice-President this afternoon has further boosted the steadfast cooperation between the two countries," he affirmed.
He pointed out that although he was concerned about terror groups, he had no formal confirmation that al-Qaida was present in Ghana.
On a question on the operations of the Russian mercenary force, Wagner, in the region, President Akufo-Addo said he worried that the group could expand its footprint in West Africa.
"It raises the very real possibility that once again our continent is going to become the playground for a great power conflict," Akufo-Addo said.
The President also rejected concerns about China's influence in the region, insisting that Ghana's relations with were separate from one another, and said the ties with America "is a relationship that has been close over several decades."
Ghana determined to add value to its abundant natural resources
President Akufo-Addo said the country was determined to add value to its abundant natural resources in order to lift the economy from dependence on foreign aid to a self-reliant one.
Harris inspects a guard of honour
On her arrival at the Jubilee House, Harris inspected a guard of honour mounted by the Ghana Airforce, and took the national salute, whilst a 21-gun salute boomed in the background.
President Akufo-Addo met her at the foyer of the Presidency, where the two exchanged pleasantries and retired to the ceremonial room for a tete-a-tete.
Both parties reaffirmed the strengthening of the relations and long-standing ties between the peoples of Ghana and the United States and affirmed their resolves to bolster those bonds of friendship and cooperation.
The two leaders, with their delegations, held bilateral talks, where discussions centred on a range of global and regional issues, including democracy, good governance, and human rights; regional security; long-term economic growth and macroeconomic stability.
Harris and her husband, Douglas Emhoff, were hosted at a State Banquet at the Jubilee House by President Akufo-Addo in the evening.