The  Ghana Hajj Board Secretariat Secretariat has re-scheduled the last flight scheduled to lift pilgrims from Ghana to the Kingdom of Saudi Arabia to Saturday, June 24 instead of Thursday, June 22, 2023
The decision was taken at an emergency meeting on Wednesday to allow mob-ups and to ensure no paid-up prospective pilgrim was left behind.
According to Alhaji Saalim Mansuru Bamba, a communication member for the Hajj Board, 430 pilgrims were expected to be airlifted in the last flight on Saturday.
He said all pilgrims scheduled to travel on Saturday were supposed to report to the Hajj Village on Friday, June 23 for checks and verification.
He apologized on behalf of the Board to all the pilgrims affected by the last-minute change, saying it was in the best interest of all stakeholders.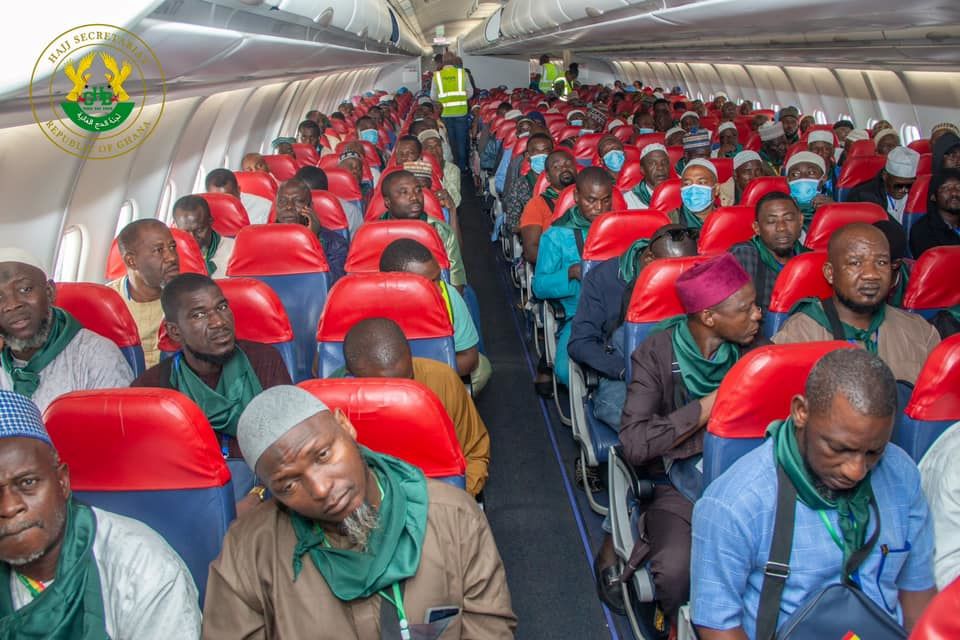 Alhaji Bamba noted that the window for fresh applications for this year's Hajj had been closed.
With the Hajj scheduled to start next week, Saudi authorities are also scheduled to close the airport for Hajj arrivals a few days before the event.
Chairman of the Ghana Hajj Board, Ben Abdallah Banda, has explained that the rescheduling of the final Hajj flight from Accra is to ensure that all paid-up members whose documentations are pending are not left behind.
The Chairman of the Hajj Board, has, however, allayed the fears of prospective pilgrims, saying the move is in their best interest.
"The decision to reschedule the last flight is to ensure that all paid-up members are able to travel. It is in everyone's interest, especially those who have paid and still have their travel documents being processed," Mr. Abdallah Banda said.
"We don't want to take off and leave anyone behind. Some, I understand, paid late and this gives us extra days to ensure they are part of.
"I am hoping that they will be able to secure all the necessary documentation by Friday so that everyone can be part of it."
With this in mind, the board chairman has hinted there won't be further rescheduling beyond the latest one.
So far, nine flights have airlifted Ghanaian pilgrims from Tamale and Accra, respectively, for the Hajj in Saudi Arabia and the final flight this weekend will make it 10 overall.
Latest posts by Newscenta
(see all)