She dropped out of University in USA, returned to Ghana to sell spices in Ashaiman due to financial challenges.
Fauzeeya Jamal-Deen has clinched three prestigious awards at the first congregation of the University of Media, Arts, and Communications (UniMAC).
The event, which was held on April 15, recognised outstanding students in various media and journalism fields.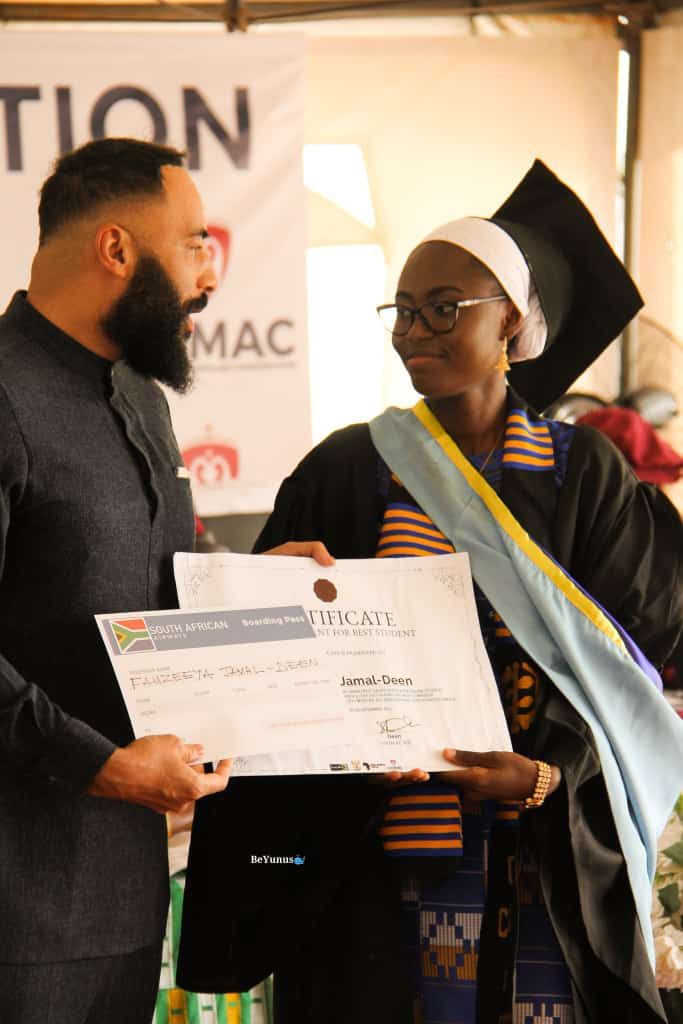 The 3 awards at UniMAC
Ms. Jamal-Deen was awarded the Best Student in Journalism, Best Female Student in Journalism, and Best Student in Broadcast Journalism.
Exceptional talent and hard work
Her exceptional talent and hard work in the field of media have earned her widespread recognition among the faculty and her peers.
2 laptops, trip to South Africa
She received two laptop computers and an all-expense-paid trip to South Africa as her prizes.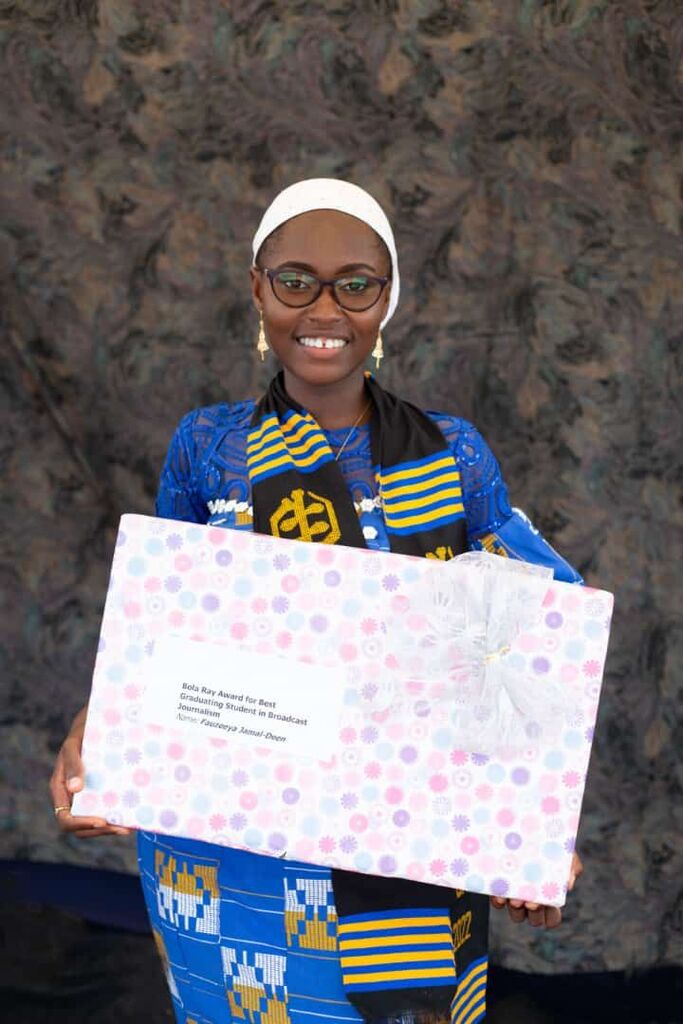 Dropped out of University in USA
She dropped out of University in USA, returned to Ghana to help her mother sell spices in Ashaiman due to financial challenges.
Appeal for financial support to school abroad
After winning three awards at UNiMAC, Fauzeeya Jamal-Deen appeals for financial support to further her education abroad
Early education
Ms Jamal-Deen started school at Marbs Complex School at Tema Community One.
She continued to New Church School in Tema Community Five for her junior high education. She then proceeded to St. Rose's Senior High School (SHS) at Akwatia in the Eastern Region.
Offered Land Economy at KNUST
After Senior High School (SHS), she gained admission in 2016 to study Land Economy at the Kwame Nkrumah University of Science and Technology (KNUST).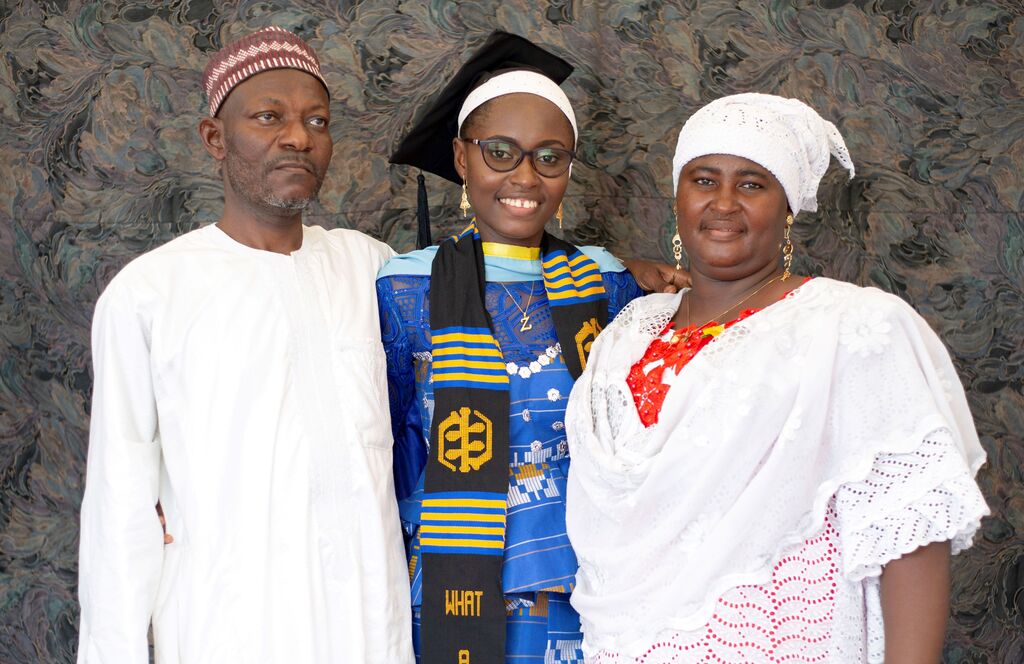 Partial scholarship at Calvin University in USA
After her first year of studies, she received a scholarship to study at Calvin University located at Grand Rapids, Michigan in the USA. This, however, was not a full scholarship.
$10,000 cost
She still had about $10,000 to make up for to cover her accommodation and living expenses.
She encountered numerous challenges
However, after her first year in 2017, her family encountered numerous challenges, making it difficult for her parents to support her education abroad.
Completed first year at Calvin University
After completing first year at Calvin University, she could not pay for the upcoming semester's programme to progress to second year.
This prevented her from registering for the new semester to begin second year.
Dad fell sick
According to Ms. Jamal-Deen, "My dad was sick at that time and could not work, and because of that he couldn't send me any money.
Efforts to secure financial support in USA failed
"I went through all the processes and all the offices I could to get extra funding, even if it's a bursary or a loan, but then I couldn't.
"I was told that there wasn't any money or I didn't qualify for any of the money. So, I had to come back home to Ghana.
"I was, however, told that I could come back at any time to register since I had a valid visa; so, all I needed to do was come back and register for my classes," she added.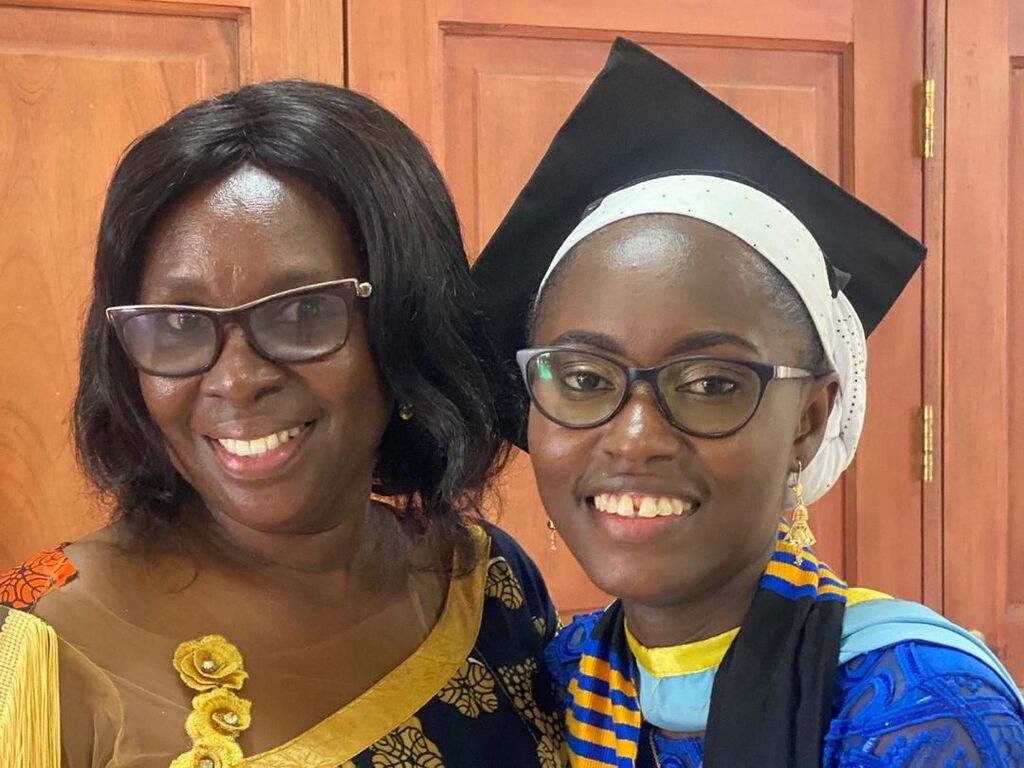 She returned to Ghana in 2018
Ms. Jamal-Deen, however, discovered upon her return to Ghana in 2018 that conditions back home were worse than she had imagined.
Assists her mother to sell spices at Ashaiman market
She had to help her mother sell at the Ashaiman market near the underbridge for about five months to raise money to pay for her sick father's medical expenses and her siblings' school fees.
It was at this time that she took a keen interest listening to radio. It then dawned on her that she "could use another route to achieve whatever I wanted to achieve".
Inspired by Citi FM's Bernard Avle
Inspired by the ease with which Citi FM's Bernard Avle blends his economics background with journalism, Ms. Jamal-Deen applied to the Ghana Institute of Journalism (GIJ) in 2018 to pursue a Bachelor of Arts in Communications Studies (Journalism Option).
"I loved how much Bernard discussed economic issues on his show, and that led me to realise that even though I've lost my opportunity to study economics, I could study journalism with interest in economics," she beamed.
Inspiration at the market
She continued, "Another thing that made me consider GIJ is that at the market, I needed to improve our customer service and social media presence, and other communication stuff.
Inspired by Rashida Saani Nasaamu
"So with inspiration from Alhaji's Wife waakye, Rashida Saani Nasaamu, I decided to take advantage of the communications to advance my family's business so I could achieve what I wanted to do."
Applied to GIJ in 2018
She, therefore, applied to GIJ (now UniMAC) in 2018 to pursue a Bachelor of Arts in Communications Studies (Journalism Option).
Encountered financial challenges at GIJ
While at GIJ, she again encountered financial challenges, leaving her at the verge of dropping out of school again.
Mrs. Vera Adu paid her first year fees
It took the benevolence of Mrs. Vera Adu, popularly known as Auntie Vera, who works at the GIJ Academic Affairs Department, to pay for her first-year fees.
Auntie Vera assisted her to apply for MTN Bright Scholarship
According to Ms. Jamal-Deen, "Auntie Vera also helped me with my MTN Bright Scholarship application and has motivated me in my studies."
MTN Bright Scholarship came to her rescue
In her second year of studies, Ms. Jamal-Deen applied for and received the MTN Bright Scholarship, which catered for her tuition fees, accommodation, and a stipend every semester for the rest of her years at UniMAC.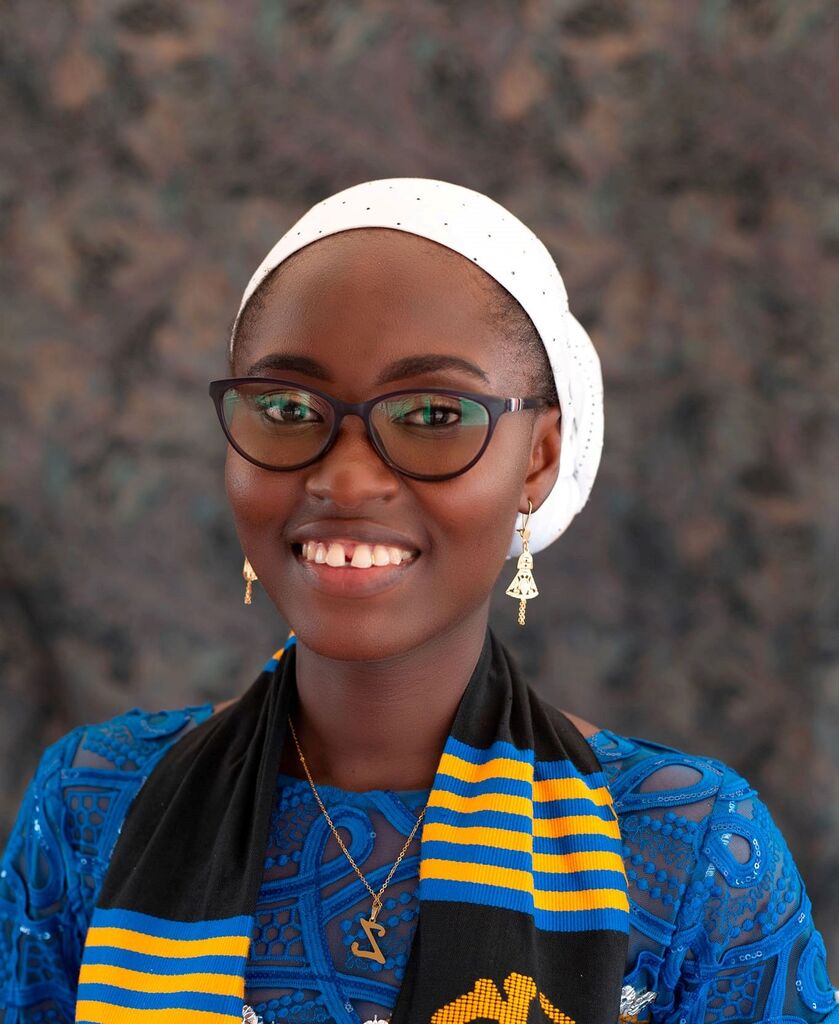 Internship opportunities
While studying at UniMAC, she interned at The Finder Newspaper and Class FM.
She also worked for a short period at GhanaNewsOnline.com.
Currently serving as teaching assistant
She is currently assisting Mr Eric Agyekum at the Institute of Journalism to teach Community, Data and Development Journalism.
As a result of her remarkable performance, Ms Jamal-Deen has been duly commended by the university's management and faculty for her dedication and passion for media and journalism.
About her family
Her mother's name is Fati Hamidu, but she's generally known as Hadjia Kande. She sells spices and provisions at the Ashaiman Underbridge Market.
Her father is Jamal-Deen Iddrissu, a clearing agent before he got sick and has not worked since then.
She has three younger siblings. The oldest Salima Jamal-Deen, has completed senior high school.
The younger one Fareeda Jamal-Deen, is still in senior high while the youngest Maimuna Jamal-Deen, is in primary four.
Latest posts by Newscenta
(see all)