ePharmacy, a welcome relief for Ghanaians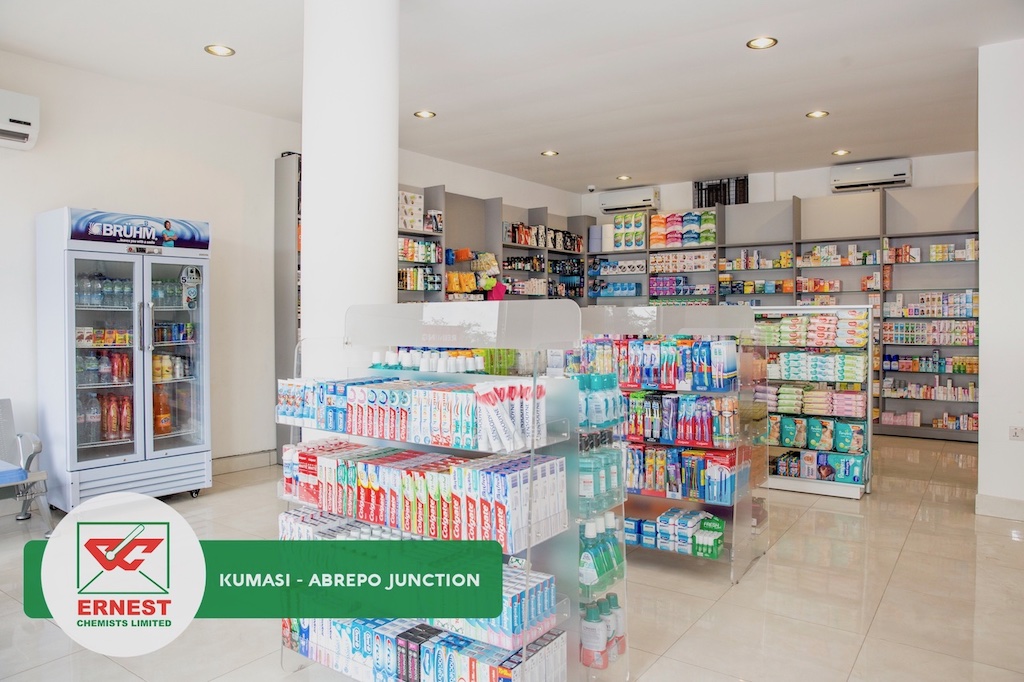 An ePharmacy is a registered retail pharmacy that engages in the business of distribution or sale, stock, exhibit or offer for sale of drugs through an online portal or any other electronic mode.
This refers to a registered online, internet or mail-order pharmacy that operates over the internet and sends the orders to customers through the mail or courier/delivery companies.
It is very easy to order prescription drugs through E-Pharmacy.
Especially for people who live far away from a traditional pharmacy, the elderly, disabled people, and those who work very intensively, this system is both a very easy and a very fast method of obtaining medicine.
Additionally, the shipping cost is much cheaper than the travelling to a traditional pharmacy.
One of the most important advantages of the E-Pharmacy application is time saving. You can order your medication within minutes and get your prescription medicines very quickly.
All you have to do is to place an order by entering the prescription through the mobile application or website.
Buying drugs on the internet also saves money. Studies show that buying drugs online can save a third of money in total.
This system provides great convenience especially for those who are afraid of talking face to face with doctors and pharmacists.
E-Pharmacy, which offers a much wider range of options than a traditional pharmacy, provides a great advantage to patients.
It is not possible to find every drug in a physical pharmacy in a particular area, but there are many more drug options available in general drug stores.
The idea of having an integrated electronic pharmacy platform for the regulation and availability of medication online is a developing conversation in many countries.
Ghana's first National Electronic Pharmacy Platform (NEPP) to facilitate cost-effective sale and secure access to medications and pharmaceutical services for consumers electronically, has been launched.
Ghana is the first country in Africa and one of only a few in the world to launch a national scale electronic pharmacy platform with all licensed pharmacies required to be a part of it and linked to the Food and Drugs Authority.
The e-pharmacy platform was developed by the Pharmacy Council of Ghana in collaboration with other health regulatory agencies.
It is designed to ensure subscribers have an unlimited access to online Pharmacies and Pharmacists for medicine purchase or enquiry, and a courier service to deliver medications within a limited time frame to individuals who make requests.
The backbone interconnectivity platform creates a web of relationships among several stakeholders including consumers, pharmacies, pharmacists, doctors and regulatory authorities.
The common electronic platform will ensure transparent medicine dispensing mechanisms and promote high accountability and responsibility.
All pharmaceutical services transacted on the platform shall be tracked, recorded and stored.
The platform will be integrated into other health ecosystem in the country to ensure safe, secure and transparent dispensing of medicines and pharmaceutical services.
The NEPP has also been linked to the FDA's database to authenticate medicines requested by applicants to promote confidentiality and public safety.
The NEPP will help monitor the activities of unlicensed online pharmacies, improve the pharmacist-patient ratio and facilitate pharmaceutical service delivery.
It will among other things address four key concerns in the provision of pharmacy services; reduction in the sale of unlicensed medicines, ensuring confidentiality of health information, privacy of patients' medical records, and minimizing counterfeit and sub-standard medication in the country.
Beyond the immediate need to improve patient access to pharmaceutical services and public safety, there is also an economic benefit that is yet to be tapped.
this platform not only important in linking patients to the approved licensed Pharmacies, registered pharmacists, and critical pharmaceutical services, but also a critical innovation in safeguarding the future of our youth, providing avenues for job creation, and digital startup business innovations and economic growth.

NDC warns its MPs not to approve ministerial nominees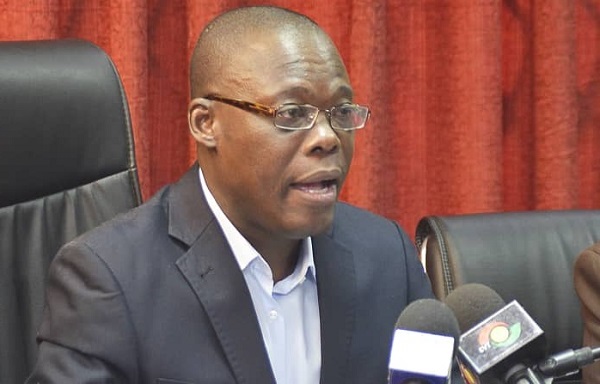 National Executives of the opposition National Democratic Congress (NDC) have cautioned the Minority Caucus in Parliament not to approve any of the new ministerial nominees.
According to the party, this is in line with calls by Ghanaians asking President Nana Akufo-Addo to reduce the size of his government to reflect the current economic challenges biting everyone hard.
The NDC in a statement signed by General Secretary, Fifi Kwetey indicated that the party has long expressed concern about the very large size of the current government and shares the views of most Ghanaians, including Civil Society, that it must be reduced bearing in mind the current economic mess.
"Despite numerous appeals, President Akufo Addo has quite characteristically, remained adamant and tone deaf."
"The leadership of the NDC, has, against this backdrop, directed the Minority caucus in Parliament not to approve any of the new ministerial nominees and to further push for a reduction in the size of government with a view to reducing the needless drain on scarce public resources," the statement said.
The party stressed in this moment of haircuts, the most important thing the government can do is to do a 'governmental haircut'.
"Our directive to the minority in parliament, we believe strongly aligns with the genuine sentiments of most Ghanaians. Enough is enough," the statement said.
The Ministers Designate include: Mr Kobina Tahir Hammond, Trade and Industry; Mr Bryan Acheampong, Food and Agriculture; and Mr Stephen Asamoah Boateng, Chieftaincy and Religious Affairs.
The others are Dr Mohammed Amin Adam, Minister of State at the Ministry of Finance; and Mr Osei Bonsu Amoah, Minister of State at the Ministry of Local Government, Decentralization and Rural Development and Dr Stephen Amoah, Deputy Minister of Trade and Industry.
The Appointment Commitment of Parliament will on Monday, February 20, hold public hearing to vet the nominees.
Staying safe from monkeypox in Ghana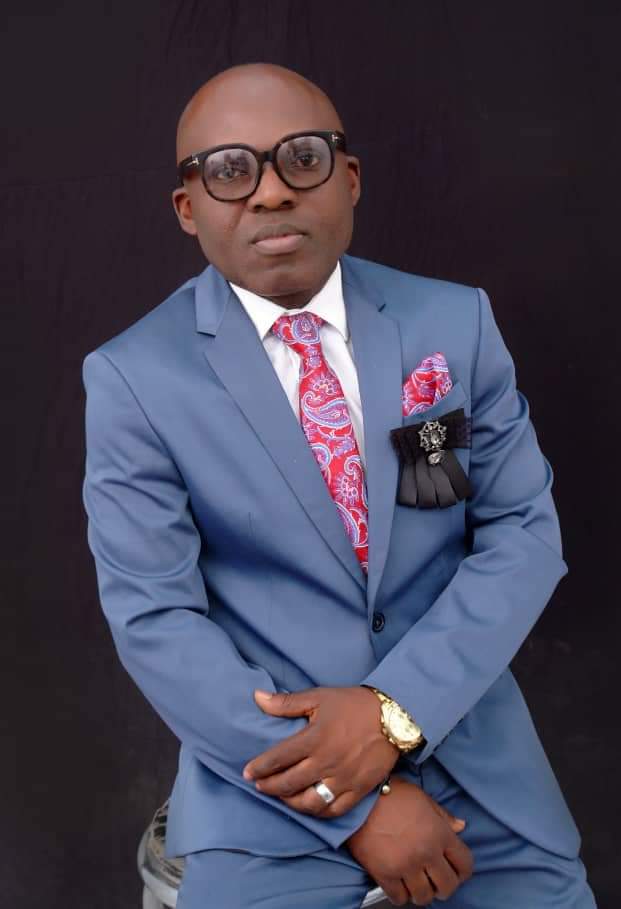 What is Monkeypox?
Monkeypox is a viral infection caused by the monkeypox virus.
This viral infection is zoonotic in origin, meaning, it can spread from animals (who normally harbour these viruses without showing any clinical symptoms) to humans.
It can also spread from humans to other humans and from the environment to humans.
Monkeypox cases are rare Ghana. Most cases are reported in West and Central Africa, primarily in the DRC, Nigeria and Cameroon.
This infection is usually among individuals who report contact with wild primates or other mammals which may harbour the disease.
The last confirmed monkeypox outbreak in Ghana was reported in 2003.
In recent times, cases of monkeypox have emerged in Ghana.
As of July 24, 2022, the Ghana Health Service has identified 34 confirmed monkeypox cases in 6 different regions.
Over the same period, officials also identified 159 suspected cases. Most cases have been reported from the Greater Accra region, with cases also reported from Ashanti, Bono, Bono East, East, and Upper West.
As disease surveillance and contact tracing continue, officials may identify additional cases in the coming weeks.
Symptoms of Monkeypox: Monkey pox has an incubation period of between 5 and 21 days.
The most common symptoms include fever, headache, muscle ache, back pain, low energy and swollen lymph nodes.
This can also be accompanied by the development of a rash which may last for 2 to 3 weeks.
The rash can affect the face, palms of the hands, soles of the feet, groin, genital and/or anal regions.
It may also be found in the mouth, throat, anus or vagina, or on the eyes. Sores on the skin normally begin flat, then fill with liquid before they crust over, dry up and fall off, with a fresh layer of skin forming underneath.
Those typically at higher risk include pregnant women, children and persons whose immune system has been compromised. Symptoms usually go away on their own or with supportive care, such as medication for pain or fever.
However, people remain infectious until all of the sores have crusted over, the scabs have fallen off and a new layer of skin has formed underneath.
How are they spread?
Person-to-person transmission: Monkeypox spreads from person to person through close contact with someone who has a monkeypox rash.
Close contact can mean being face-to-face (such as talking, breathing or singing close to one another which can generate droplets or short-range aerosols); skin-to-skin (such as touching or vaginal/anal sex); mouth-to-mouth (such as kissing); or mouth-to-skin contact (such as oral sex or kissing the skin).
Fomite transmission:  Environments can become contaminated with the monkeypox virus: for example, when an infectious person touches clothing, bedding, towels, objects, electronics and surfaces, anyone else who touches these items may become infected if they have any cuts or abrasions or if they accidentally touch their eyes, nose, mouth or other mucous membranes.
Vertical transmission: The virus can also spread during pregnancy to the fetus, during or after birth through skin-to-skin contact, or from a parent with monkeypox to an infant or child during close contact.
Since many species of animals are known to be susceptible to the monkeypox virus, there is the potential for spillback of the virus from humans to susceptible animal species in different settings, which could lead to the formation of novel animal reservoirs.
How can we protect ourselves from Monkeypox:
(i) People who have confirmed or suspected monkeypox infection should avoid close physical contact with animals, including pets (such as cats, dogs, hamsters, gerbils etc.) livestock and wildlife.
(ii) Practice basic health precautions, including frequent handwashing with soap and water, covering the nose and mouth when coughing, and avoiding obviously ill individuals.
(iii) Avoid overcrowded areas, such as nightclubs, and consider using safe sexual practices, such as physical barriers (condoms), in countries reporting high monkeypox transmission.
(iv) Cleaning your hands after touching objects that may be contaminated can help prevent this type of transmission. It may also be possible to become infected from breathing in skin flakes or virus from clothing, bedding or towels.
Prof Samuel Fosu Gyasi is Associate Professor of Microbiology & Global Health) Dean, School of Sciences, Research Fellow, Centre for Research in Applied Biology University of Energy & Natural Resources-UENR Sunyani-Ghana
The politics of presidential jets in Ghana since independence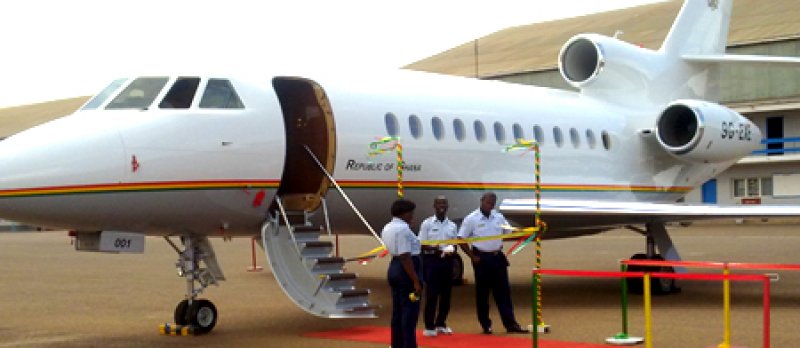 Ghana's first presidential jet was the DH125 acquired in 1962 by Osagyefo Dr Kwame Nkrumah, who used it till he was ousted in the February 24, 1966 coup.
The second presidential jet was acquired by General Ignatius Kutu Acheampong in 1976. That is the Dutch-made Fokker 28.
The third presidential jet-the Gulfstream GIII was brought by President Jerry John Rawlings. It was bought from the Americans and arrived in 1998.
Its purchase generated controversy and President John Agyekun Kufuor refused to use it opting for commercial flights till his administration purchased one. The Gulfstream was sold in 2006.
Kufuor explained that apart from the fact that the Gulfstream was old, there were also related issues about the circumstances surrounding its purchase by the Jerry Rawlings regime since it did not go through Parliament, and its purchase was also shrouded in secrecy.
The current and fourth presidential jet was ordered in 2008 by Kufuor.
The Falcon 900 EX-Easy aircraft carries 12 passengers minus crew.
Kufuor explained that after his government placed an order for the Falcon, manufacturers of the aircraft approached Ghana in a bid to convince government to purchase a Boeing Business Jet (BBJ) which can carry over 100 passengers and about 40 passengers on VVIP setting.
An agreement was reached with the company to put Ghana's name in a queue so that when the country could afford a second aircraft, Ghana will not have to join a long queue.
In 2010, the President Mills' government was accused of double standards for inaugurating the new presidential jet though kicking against it in opposition.
Minister of Defence at the time, Lt. General J.H. Smith, said at the inaugurating that the plane goes beyond political party consideration as both the Kufour and Mills administrations worked hard to acquire it.
He said the presidential jet would enable the presidency to travel in comfort in the sub-region and beyond.
The Defence Minister said there was a problem with the old Fokker 28 aka 'Flying Coffin' which should have "gone on retirement long ago."
However, when the President used the Falcon 900 Ex-Easy Jet, most of the presidential staffers, security details and presidential press corp travelled commercial, with increased cost and its attendant delays.
Aside the occupancy challenges, the current Falcon for presidential travels has to be stopping to refuel when on long travels.
President Mills preferred flying commercial a number of times instead of using the Falcon during his tenure.
However, his Communication Director Koku Anyidoho recently revealed the difficulties President Mills went through especially on international travels, when he opted to travel commercial.
He said security people were not happy because it was unsafe and it inconvenienced other passengers on the commercial flights in the process.
He said President Mills chartered a flight on one occasion from USA to Venezuela.
He disclosed that the life threatening challenges President Mills encounter in domestic travels even on a chartered flight led to the purchase of the Embraer for the Airforce from Brazil.
In his assessment, the experience of the Mills government between 2009 and 2012 was indicative that President Kufuor's decision was in the interest of the state, safety for the presidency and cost saving.
In spite of all these difficulties narrated by Koku Anyidoho and some near death experiences that the current president and John Mahama are said to have escaped, a resort to private jets by President Nana Akufo-Addo has generated controversy.
The government has indicated that processes have been commenced to buy a new presidential but once again, the NDC has kicked against it.
It is important to note that by the time the new jet is delivered; President Akufo-Addo would have ended his presidential tenure and will therefore not have the opportunity to use it.
In the event that the NDC wins the 2024 elections, it will be the first to enjoy the presidential jet just as Mills was the first to use the presidential jet purchased by Kufuor.
There is no denying that the Ghana Airforce needs a bigger aircraft which can be used by the Airforce and also serve presidential travel needs.
This whole business of how we take care of our presidency, how we manage the presidency needs to be looked at in the broader public debate devoid of parochial political interest.