The Minister of Health, Kweku Agyemang-Manu, says ending discrimination against persons living with HIV in the country is vital to tackle the spread of the disease.
He made this call in a speech delivered on his behalf by the Deputy Minister of Health, Mahama Asei Seini, at a regional consultative meeting on HIV-related stigma reduction in the ECOWAS Region, which was held in Accra on Wednesday, July 26, 2023.
Ending discrimination in Ghana
He noted that Ghana has not been spared the scourge of HIV-related stigma, as indicated by People Living with HIV Stigma Index 2.0 of 2020, which revealed that about 69.4% of women and 30.6% of men face internalised stigma.
This HIV status- associated human rights infringements is usually exhibited in the form of verbal abuses and job losses.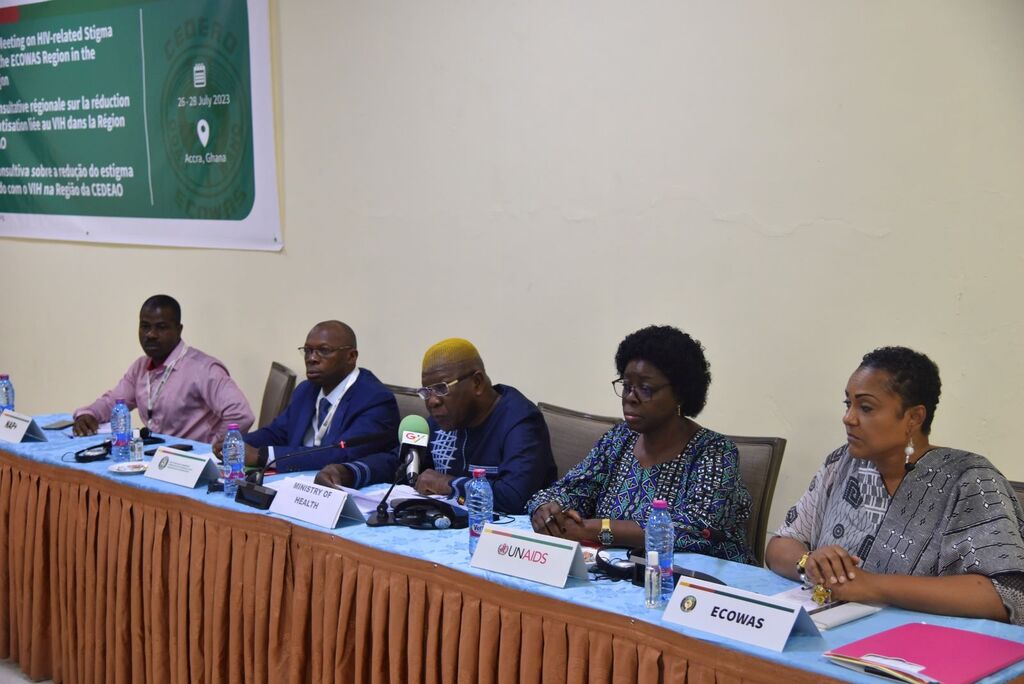 Due to these high levels of discrimination faced by persons living with HIV, status disclosure, he said, is very low, particularly among those in cohabiting relationships and men who have sex with men (MSM).
He urged regional and national bodies which are tasked with ensuring that HIV is contained, to remember that the virus is a non-discriminatory one.
He said, "let us recognize that HIV does not discriminate, and it is our duty to ensure that no one is left behind in our quest to combat this epidemic. We must collectively rise above national borders, transcend political differences."
Touching on the theme of the meeting, 'leaving no one behind: social inclusion and respect for human rights in disease prevention and response," the Minister said, "we must address these unique challenges head-on. By promoting social inclusion, combatting stigma and discrimination, and advancing gender equality, we can ensure that every individual feels respected and empowered to seek and access essential HIV services."
In that vein, he stated that, "it is imperative for services to be stigma-free and supportive, ensuring that individuals can access HIV prevention, testing, and treatment services without fear of discrimination."
The Director General of the West African Health Organisation (WAHO), Dr Melchior Aissi, in an address delivered on his behalf, said that the meeting gives the participating countries the opportunity to find solutions to ending discrimination, a problem that plagues persons living with HIV.
He noted that such persons face sociocultural hurdles and punitive laws among others, which must be dealt with.
Sandra Oulate Fattoh, the Director of the ECOWAS Gender Development Centre, on behalf of the Commissioner for Human Development and Social Affairs reminded Member States to tackle the issue of the culture of silence, which she identified as one of the biggest challenges bedeviling the fight against gender-based violence in the region.
She also admonished member states to look at dealing with the issue of gender-based violence
Helene Badini, the Regional Advisor for the United Nations Programme for HIV/AIDS (UNAIDS) indicated that the sub-region is still far from achieving the United Nations target of having only 10% of people living with HIV experiencing discrimination.
She noted that despite various efforts to reduce the phenomenon, discrimination still persists.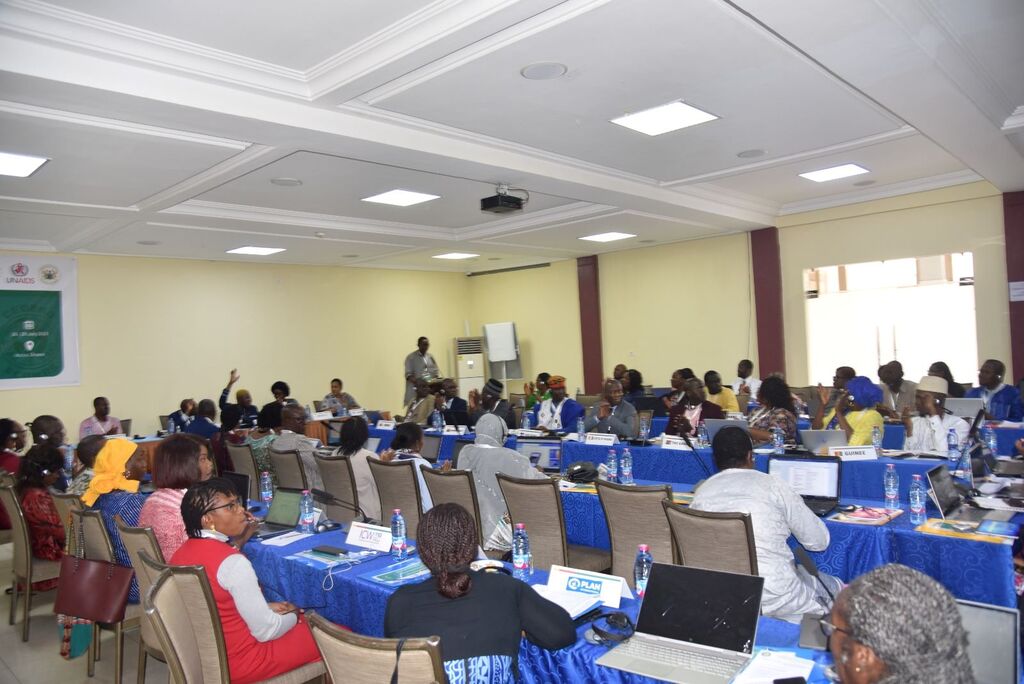 According to her, data available shows that discrimination is about six times higher than the 2030 target.
This has led to a situation where persons who are HIV positive are about 2.5 times less likely to seek care until it is too late.
She revealed that about 9.24 million people are avoiding treatment due to the fear of discrimination. Of this number, about 700,000 are children.
HIV related stigma and discrimination are often compounded by marginalisation, criminalisation, and exclusion, based on factors like HIV status, health conditions, gender, age, socio-economic conditions, among other.
She concluded by stating, "fighting stigma and discrimination is critical. This is our duty to counter these prejudices, change mentalities and promote an equitable and inclusive society."
By eliminating stigma, we will realise the right to dignity, health and well-being for all people affected by HIV."
Latest posts by Newscenta
(see all)