after replacing Chinese engineers with Ghanaian
The Ghana National Gas Company (GNGC) has saved $207 million as cost of operations since March 2017 when Ghanaian engineers and technicians took over the running of the Atuabo Gas Processing Plant from the Chinese.
The GNGC was established in July 2011 as a limited liability company with the responsibility to build, own and operate natural gas infrastructure required for gathering, processing, transportation and marketing of gas.
Dr Benjamin Asante, Chief Executive Officer (CEO) of the GNGC, said the Company had been saving $3 million per month as cost of operations, which translated into $36 million annually, for engaging Ghanaian engineers to operate the plant.
He made the revelation when he took his turn at the State of the Agencies Report, a regular press engagement platform created by the State Interests and Governance Authority (SIGA) in collaboration with the Ministry of Information.
In addition to the company's indigenization drive, Dr. Asante said his outfit has over the years contributed to developing a highly trained and motivated world class workforce full of local engineers and technicians capable of sustaining the petrochemical industry to play a pivotal role in accelerating the development of Ghana's economy.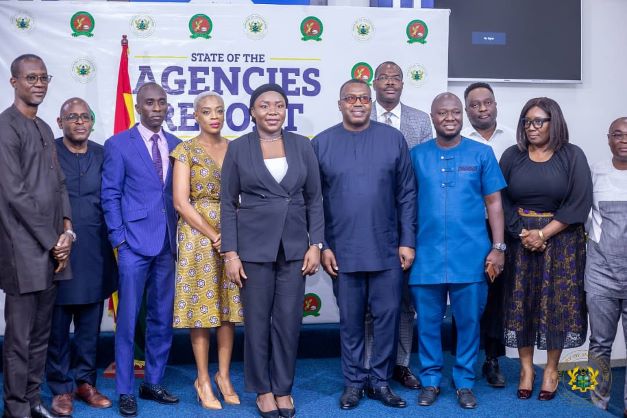 This, he assured that with the much-needed transformation, Ghana Gas is poised to establish itself as a reliable supplier of lean gas, condensate and Liquified Petroleum Gas (LPG) by putting in place the best technology and technical management methods to ensure availability of its resources to the service of the Ghanaian industry.
It currently produced 330 million standard cubic feet (MMscfd) of natural gas per day, which had ensured reliable supply of lean gas to the Aboadze and Tema power enclaves for generation of electricity.
That, he said, had ultimately resolved the frequency of power outages (dumsor) in the country.
The GNGC supplies lean gas to the VRA's twin power plant (TAPCO), which generates 330 MW, TICO Plant (330MW), Karpowership (450MW) and Amandi Power Plant (192MW).
At the Tema power enclave, it supplied gas to AKSA Energy (203 MW), CENPOWER (330MW) and Sunon Asogli Power Plant (560 MW).
For instance, since the Tema enclave started using lean gas for power generation instead of petroleum products, it had cut down cost of generating 1,000 Megawatt of power from $70 million per month to $33 million, Mr Asante said.
Substituting oil for gas in power generation had reduced atmospheric emissions from 8.3 million tonnes per year to 1.3 million tonnes, thus contributing significantly towards the United Nations' Goal of minimising green gas emissions.
Dr Asante gave the assurance of ensuring adequate reserve margin of gas for protection of both planned and unplanned outages.
On its corporate social responsibility, he said the company had completed 152 development projects since 2019 while 301 of them were ongoing across the 16 regions.
They include Astro-turfs, mechanised boreholes, classroom blocks, markets, toilet facilities and community-based health posts, which had brought a lot of relief to the beneficiary communities.
Since it began operations in November 2014, it had worked millions of manhours with no loss of lives or injuries to workers at its sites, the CEO said.
It had conducted three successful shutdowns for maintenance works at the Atuabo Gas Plant, which did not negatively affect supply of gas to the power enclaves.
"The vision of the company is to become a fully integrated gas services firm providing reliable supply of gas and gas derivatives in Ghana and the West African Sub-region," Dr Asante said.
It also wants to contribute towards the country's industrialisation process by installing and operating the gas infrastructure required for processing and delivering the product to the market in a safe, cost effective and environmentally responsive manner.
Latest posts by Newscenta
(see all)