Anas strikes: Akufo-Addo sacks Adu Boahen, refers him to OSP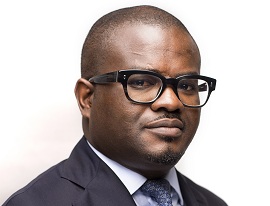 President Nana Akufo-Addo has sacked Charles Adu Boahen, Minister of State at the Ministry of Finance who has been caught in an expose' by investigative journalist Anas Aremeyaw Anas of Tiger Eye fame.
A statement signed by Eugene Arhin, Director of Communication at the Presidency said the case has been referred to the office of the Special Prosecutor.
It said the President spoke to the Minister about the contents of the expose' before terminating his appointment.
Charles Adu Boahen, Minister of State in charge of Finance at the Office of the President, has revealed to Tiger Eye that the Vice President, Dr Mahamadu Bawumia, needs just USD200,000 token as an appearance fee and some positions by an investor for the Vice President's siblings to get his backing and influence in establishing a business in Ghana.
This revelation was made in a meeting with Tiger Eye investigators, who in an undercover investigation, posed as businessmen, in a hotel room in the United Arab Emirates. This was an investigation into top-level corruption that undermines investor confidence in Ghana.
According to Charles Adu Boahen, the Vice President needs an appearance fee of only USD 200,000 for him to avail himself and offer his support to an investor.
This was when he was asked by the supposed businessmen on how an investor can get the attention of the Vice President and what must be given to him when finally in his presence.
"You mean, like appearance fees and stuff? I mean he, himself (the Vice President), if you give him some (USD) 200,000 or something as a token, as thank you, appreciation, that's fine. He's not really, he's not really (like) that. All he needs is to worry about his campaign money in 2020," Charles Adu Boahen revealed.
He added that, an investor must also consider opportunities for the siblings of the Vice President for his full support, apart from the USD200,000 appearance fee token to him.
"So, if you come with 3 or 4 projects and you say, we are doing this, we are doing that, (and) we are prepared to write a cheque for this, write a cheque (for that). You see, he has a big family. (The) Vice President has about 5 or 6 brothers and sisters. So, what may be, will happen is; if you tell him (the Vice President) that, hey, look, I want to do this project, do you have somebody that I can work with that you will introduce me to? And then, you know, he (the Vice President) will use that to immediately put his brother to work with us on a particular project. That's how we would be able to work with him (the Vice President). You know what I mean? You see what I'm saying? And the development of his businesses," the Minister of State in charge of Finance in the Office of the President added.
Adu Boahen, after having bundles of US dollars spread on a table in front of him and told to use it for shopping by the supposed business tycoon, promised to introduce the tycoon to the powers that be; the President, HE Nana Addo Dankwa Akuffo-Addo, and the Vice President, in Ghana. This, according to Adu Boahen, will make them, the supposed entity and tycoon, influential when they are in the country to establish their businesses.
He also emphasized how easy it would be for him to introduce the supposed businessmen to the President at a point in their transactions. He explained that the President was his late father, the late Professor Adu Boahen's former campaign manager. He also claimed that the President is his uncle.
"The President himself is also, like my uncle. He was my father's campaign manager when my father was running for office. So, he will also (come in)."
He, however, concluded that the Vice President is the most important power to be introduced to in the banking business, therefore the one to meet.
"But you know (that) at the operational level, the Vice President is the one who handles everything. So, he's the guy we should go and meet."
This was when he was asked about how he could lead 'the business tycoons' to the powerful people in Ghana who can give them influence while they operate in Ghana.
"Excellent. Excellent. You know, I was just telling (that) Isaac, that I have to introduce you to the Vice President. (The) Vice President is a very good man and he used to be the Deputy Governor of Bank of Ghana. So, if I tell him you want to come and open a bank, he will prefer it that way. As soon as you can, I have to introduce you. Because you know, even if I'm going to handle something like this, he's somebody that I have to bring in at some level, even if not the whole details. Because, you know it is important that you get to know him," Charles said.
When asked at the meeting what will be the cost for him, Charles Adu Boahen, to lead them to invest with about 500 million (US) dollars in Ghana, he said that he will take 20% of the amount that will be invested as commission for his services.
"Okay. No problem. Okay, let me think about that because (I) think we can manage something. Okay. Hm! This is tough. Sheik, what's the right address? What should I call you? Okay, Sheik. Sheik, 20%," he finally said.
This was after he had given the supposed entrepreneurs the options of either giving him a percentage before the work is done and the returns from this percentage will be his alone. Or just giving him a finance fee and share the returns made in the investment with him.
Charles, in the same instance, told the supposed business magnates that he only takes monies he has worked for. Instead of direct cash, he offered up options for the businessmen to plug money into his real estate business.
"Let me give you an example. I own myself a Real Estate company, so, we are into Real Estate. So, we just finished an office block. … I don't wanna (want to) make money that I haven't worked for it. You know, I believe in working for money. If let's say we want to do affordable housing projects which would cost $15 million, you can come in and share that with me. If you bring the whole $15 million for the project, you can earmark 20% of that $15 million as mine, and whatever returns I make on that 20%, I keep. Or you put the money to work and give me a 10% finance fee, and then give me share of whatever returns on the project as well. We normally would make a return of maybe 25% returns, 30% dollar equity rate, when we do projects like that. So, it's up to you and how (what) you are comfortable (with) and how you want to work," he said as he gave these options.
He also tried to lobby for the supposed entity to buy a Debt Instrument (Bond) but was not successful as 'the business magnates' were not interested in that.
"But you are not allowed to buy any debt instrument? You know, we issue bonds. You know we just issued this energy bonds. Is he allowed to; can you buy bonds?"
The cash and President's Minister
After all is said and done, the excited Minister of State in charge of Finance at the Office of the President, at the sight of bundles of US Dollars on the table for his shopping started spewing a lot of "thank you and we will do a lot of shopping" in appreciation. He pointed to the cash asking whether he can pack them into the black polythene bag added to the cash. Charles, after picking the black polythene bag, shaking it to open up and with the speed of light packed all the money into it with smiles all over his face. He picked up his file and other documents and added them to the polythene bag and left the room.
Meanwhile, Tiger Eye spoke with Dr Gideon Boako, the Economic Advisor and Spokesperson at the Office of the Vice President, on whether there has been an instance where the Vice President has authorized or discussed with anybody to solicit for funds for his political ambitions or an appearance fee/token for an investor to meet with him, the Vice President.
Dr Gideon Boako in response, told Tiger Eye that, there has not been any such instance or event to that effect as best as he can remember.
"So, on top of my head and having been with him closely, I will say no. I know how discreet he, the Vice President, is and he is smart and he wouldn't even dare do such a thing", Dr Boako remarked.
Dr Bawumia
My attention has been drawn to a video by Anas Aremeyaw Anas (as posted on his social media handle) showing the Minister of State for Finance, Mr. Charles Adu Boahen, apparently using my name, inter alia, to peddle influence and collect money from supposed investors.
I would like to state that if what the minister is alleged to have said is accurately captured in the video, then his position as a minister of state is untenable. He should be dismissed summarily and investigated.
I am not aware of any such meeting held by Minister Adu Boahen or a supposed "appearance fee". My most cherished asset in life is my integrity and I will not allow anyone to use my name to engage in corrupt activities.
27 killed in 57 politically motivated violence in Nigeria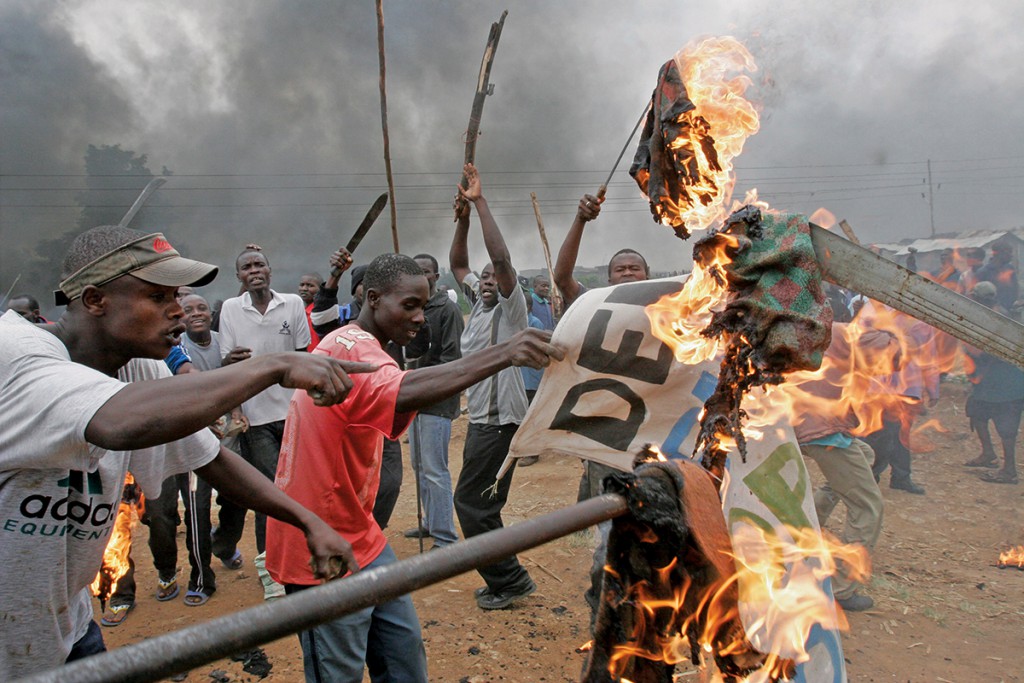 A geopolitical research firm, SB Morgen has revealed that 27 Nigerians were killed in 57 politically-motivated violent incidents between January and December 2022.
This is contained in a report the firm released titled: "Insecurity and the 2023 Elections," adding that elections in Nigeria are a hotly-contested affair, with vested interests from the politicking to the aspirants.
Giving an in-depth analysis of the forthcoming elections as per insecurity, the organisation revealed that early signs have shown that the violence that characterised previous elections in the country is set to beset the 2023 general election, citing the current security climate. "Nigeria faces a plethora of different and sometimes strikingly similar security crises."
According to the report, Nigeria has hardly had it good during elections in its history, adding that the 1993 presidential election was judged the freest and fairest in the country's history. However, violence followed the military's decision to annul the polls. Six years later, a successful presidential election was conducted for the first time in 20 years.
"The 1999 polls were expected to usher in a new era of politics, but the successors have not lived up to the billing. The closest thing to free and fair elections in the current democratic dispensation was the 2011 elections which international observers judged credible. Still, the process was marred by violence which left over 800 people dead in at least three days of violence in many parts of Northern Nigeria.
"The 2023 general elections take place in about seven weeks. Early signs have shown that the violence that has characterised previous elections is set to beset it, especially because of the current security climate. Nigeria faces a plethora of different and sometimes strikingly similar security crises."
According to the group's report, a lot goes into what makes or mars the conduct of an election, citing raging Boko Haram insurgency in the North East, with bigger problems for the military as it now fights a more formidable enemy-the factional Islamic State West Africa Province (ISWAP) whose recent attacks in Taraba tell of a strong presence beyond the fringes of the Lake Chad.
"In the North West, it's the second year of the military's counterterrorism campaign against bandits. Its most notable success is the dislodgement of Boko Haram's first breakaway group, Ansaru, from its traditional operational base in the Birnin Gwari area of Kaduna. Bandits have continued to successfully stage attacks in Kaduna, Katsina, Sokoto, Zamfara, Kebbi and sometimes in Jigawa.
"Similarly, in the North Central, the country continues to deal with multiple threats from militant Fulani groups, bandits and an ever-expanding 1SWAP who have staged successful attacks in the FCT, Kogi and Niger States the past year. Down South, the problems of youth gangs have never been solved, and the activities of the secessionist Indigenous People of Biafra in the East stand as the biggest southern headache.
"The group's activities have targeted not only the state but every symbol associated with it, including INEC (Independent National Electoral Commission). Towards the end of 2022, attacks against INEC offices were launched in states Osun, Ogun, Imo and several other parts of the South East.
"It is amid these challenges that the elections will hold in February and March. The federal elections lead the way to be held on 25th February, and for the first time in Nigeria's history, it is likely to be headed for a run-off. The uncertainty that has trailed this possibility has male political actors and proxies battle it out, sometimes taking advantage of the decrepit state of security in the country to stage attacks on perceived enemies.
"In July 2022, the deputy governorship candidate of the All Progressives Congress in Rivers State, Dr Innocent Barikor, escaped death in Port Harcourt. In mid-December, gunmen allegedly killed the 2003 Labour Party candidate for Onuimo Local Government Area state constituency in Imo Christopher Elehu. A month earlier, the campaign convoy of Atiku Abubakar, the Peoples Democratic Party presidential candidate, was allegedly attacked In Maiduguri.
"In October, the campaign train of the Lagos Peoples Democratic Party (PDP) candidates, including governorship candidate Dr Olajide Adediran and his deputy, Funke Akindele, were attacked by suspected political thugs."
Noting how political violence escapes scrutiny under the air of general insecurity, it recalled that three delegates of the PDP governorship primary election in Minna, Niger State, and one other person were killed by gunmen in late May.
"The security landscape presents worrying challenges to the political stakeholders and the country. Under the present circumstances, it is nearly impossible to conduct a hitch-free election in every part of the country. As a result, INEC is preparing itself for supplementary elections in areas where voting might not hold due to violence. Such a solution is within the realms of acceptance for thinly-stretched security services already battling insecurity on multiple fronts
"The 2015 general elections were postponed for six weeks because of the military's operation to liberate territories held by Boko Haram to enable the conduct of elections. In 2003, the momentum has shifted, with more armed groups holding territories in a menace of the proliferation of vast ungoverned spaces. The 2023 elections taking place in the country's deeply insecure terrain will surely have a profound impact on the credibility of the polls and the legal proceedings that may arise under the present circumstances."
saharareporters.com
https://saharareporters.com/2023/01/10/27-nigerians-killed-57-politically-motivated-attacks-2022-violence-likely-mar-2023
Nigeria elects new president today, 3 out of 18 are top contenders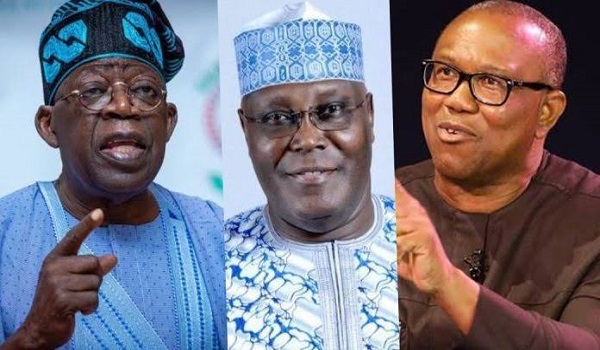 Voters in Africa's most populous country, Nigeria, will head to the polls today February 25 to select their next president.
18 presidential candidates
A total of 18 presidential candidates will take part in the forthcoming election.
87.2m registered voters
Their fates are to be decided by a total of 87.2 million (87,209,007) voters registered by the Independent National Electoral Commission, Nigeria's electoral body, across the 36 states of the country and the Federal Capital Territory.
2nd round in 3 weeks if no clear winner emerges
If there is no clear winner, a second round will be held within three weeks.
The duopoly
Convention suggests a candidate from one of the two main parties will win – Atiku Abubakar or Bola Tinubu.
But, Peter Obi's supporters are hoping he can spring a surprise if they can mobilise the large youth vote to back him.
Peter Obi
Young Nigerians, who say they have grown tired of older politicians, are mobilizing behind a candidate they consider more youthful and who promises real solutions to their problems.
At 61, Peter Obi is the youngest of the three and currently the most popular.
Young Nigerians are calling for a new era and seem poised to demonstrate that, with 71% of those who completed their voter registration aged between 18 and 34, according to Nigeria's Independent National Electoral Commission (INEC).
With his "Hope Alive" campaign slogan, Peter Gregory Obi, presidential candidate of the Labor Party (LP), is taking his first shot at the presidency, promising to tackle insecurity, improve the economy, and fight against corruption.
Obi, born on July 19, 1961, is a former governor of the southeastern state of Anambra. During his tenure as governor, from 2006 to 2014, he implemented several policies and programs aimed at improving the state's economy, infrastructure, improvement of education, and the welfare of citizens.
After his tenure as governor, Obi has continued to play an active role in politics.
On October 12, 2018, he was named as the running mate to Abubakar in the 2019 presidential election on the platform of PDP.
In March 2022, the former governor declared his intention to run for president on the platform of PDP but later decided to pull out in May 2022, announcing his resignation from the party and joining the LP to contest on its platform.
Obi's presidential ambition attracts a huge number of the country's youth.
The movement campaigns on the candidate's perceived ideology of resourceful management and investment in key sectors, economic growth and development, frugality, and economic production rather than ostentatious consumerism and waste.
Bola Tinubu
Bola Ahmed Tinubu is the presidential candidate of the All Progressives Congress (APC), Nigeria's governing party.
A former governor of the southwestern state of Lagos, Tinubu is widely considered to be one of the most powerful and wealthy politicians in the country and has played a major role in shaping Nigeria's political landscape.
Born on March 29, 1952, in Lagos, the APC presidential candidate started his political career in the early 1990s when he ran as a senator representing Lagos.
He went into exile in 1994, following the seizure of power by the military, and returned to Nigeria in 1998 to run for governor of Lagos during the 1999 general elections.
He won the 1999 governorship election in Lagos and served for two terms in office.
During his tenure, he implemented various policies and projects aimed at improving the state's infrastructure and economic development.
He also initiated policies and programs to improve education, healthcare, and security, which were widely considered to be the foundation for the development of the state.
One of the founding members of the APC, Tinubu, with his "Renewed Hope" campaign slogan, promised to continue and expand some of the policies of the current administration, including the massive social investment programs launched by President Muhammadu Buhari.
The governing party's presidential candidate also outlined policy options for healthcare, the digital economy, women empowerment, judicial reform, federalism and the decentralization of power, and foreign affairs.
He also included huge investments in entertainment and culture, as well as expanding job opportunities for millions of Nigerian youths.
Atiku Abubakar
Apart from being the oldest among all the presidential candidates in the forthcoming election, Atiku Abubakar, who is standing for election on the platform of the major opposition Peoples Democratic Party (PDP), was a vice president of Nigeria from 1999 to 2007.
Abubakar, also a businessman, was the candidate of the PDP in the 2019 presidential election in Nigeria, where he was runner-up to Buhari, who ran for a second and last term granted by the constitution.
Born on Nov. 25, 1946, in the northeastern state of Adamawa, the veteran politician started his public service career as a customs officer, later venturing into the business world where he built a successful career in the private sector, and delved into politics in the early 1990s.
As vice president, Abubakar played a key role in the administration's economic policies and the country's efforts to tackle corruption and improve transparency in government.
After his tenure as vice president, he has remained active in Nigerian politics. He has run for president twice, in 2007 and in 2019, but lost both times to the late former President Umaru Musa Yar'Adua and the incumbent, Buhari, respectively.
Abubakar, with his "Recover Nigeria" campaign slogan, says his agenda includes rejuvenating the economy, closing infrastructure deficit gaps, job creation, improving security, and restructuring the nation's political and structural system, among others.
There will also be elections for 28 out of Nigeria's 36 powerful state governors on Saturday 11 March.
469 legislators
There are 469 legislators made up of 109 Senators and 360 members of the House of Representatives.
Permanent Voter's Card
In order to vote, one needs to have a valid Permanent Voter's Card (PVC), which essentially shows that the person is registered to vote and proves the identity of the voter.
The PVC contains biometrical data of the voter, used as further verification on Election Day. This data is stored in the card.
The deadline to collect a PVC has passed, so those without it cannot vote.
To cast a ballot, a voter needs to arrive at the polling station between the hours of 8am and 2pm with their PVC.
As long as a voter is in the queue to vote by 2pm, the voter will be allowed to cast the ballot.
Nigerians living in the diaspora are not allowed to vote abroad.
Bimodal Voter Accreditation System
This election is different compared to previous ones because a new system is being used – the Bimodal Voter Accreditation System (BVAS), which is a device introduced in 2021 aimed at stopping election fraud.
The BVAS is essentially a small rectangular box with a screen that is more technologically advanced than the Smart Card Readers used in the past.
The key benefit of the BVAS is that it has the capacity to perform dual identification of voters on Election Day through their fingerprints and facial recognition.
This should stop people without valid PVCs from voting, as well as those who are ineligible to vote attempting to do so.
Another aspect of the BVAS is that it uploads vote results directly to the Independent National Electoral Commission (Inec) results portal for all to see, which in theory means results cannot be tampered with.
There have been concerns about the BVAS after it experienced glitches in state-wide elections in 2021 and 2022, but Inec insists these problems have been resolved.
Justin Kodua: Alhaji Jawula's death, a great loss to NPP and Ghana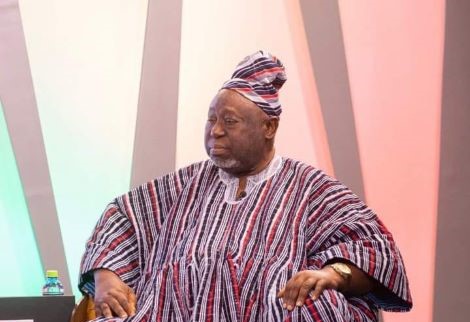 The New Patriotic Party (NPP) has expressed sadness at the passing of one of its staunch members, Alhaji MND Jawula.
Alhaji MND Jawula died at the age of 74 in Nashville in the United States of America.
In a statement signed by the General Secretary of the party, Justin Kodua Frimpong, the party expressed its heartfelt condolences to his immediate family, people of the Kpembe Traditional Area, the football community, and the rest of the nation.
It said the passing of Alhaji Jawula is "a great loss to this country and the NPP in particular."
"The late Alhaji Jawula was a long-standing and staunch member of the NPP.
He was shortlisted for the running mate of the party ahead of the 2008 General Elections, at which time, he expressed his readiness to relinquish his traditional authority in order to serve the NPP and the Republic in that capacity," the NPP said in a statement.
Alhaji Jawula, as he was affectionately called, also served as Chairman of the Ghana Football Association (GFA) from 1997 to 2001, and remained the Chairman of the Ghana League Organizing Committee until his death.
He founded the Guan United, a Division One Club in Ghana, and held several other influential positions in the Real Tamale United Football Club.
"The Late traditional ruler of the Kpembe traditional area in the Savannah Region, Lepowura Alhaji Mohammed Nurudeen-Deen Jawula, also proved himself distinguished Statesman, having served in the Civil and Public Services for over thirty years."
"He rose through the ranks and headed various directorates at the Ministries of Health, Finance, as well as Harbours and Railways," the party added.
Alhaji MND Jawula Cause of death
The cause of his death has not been officially announced but close sources say he had not been well for a while now.
He died on January 21st, 2023. He was 74 years old and born in May 1949.
Alhaji MND Jawula Wife
Alhaji MND Jawula was a married man but he kept the identity and name of his wife secretive. There are no details about his wife.