Residents affected by the flooding as a result of the Akosombo Dam spillage are up in arms over the huge losses that they have suffered.
Many of them are still counting their losses, with others swimming their way towards salvaging what they can as the spillage continues.
The overflow of water from the Akosombo Dam Spillage has led to the displacement of hundreds of individuals in the Mepe and Battor areas of the North Tongu District in the Volta Region.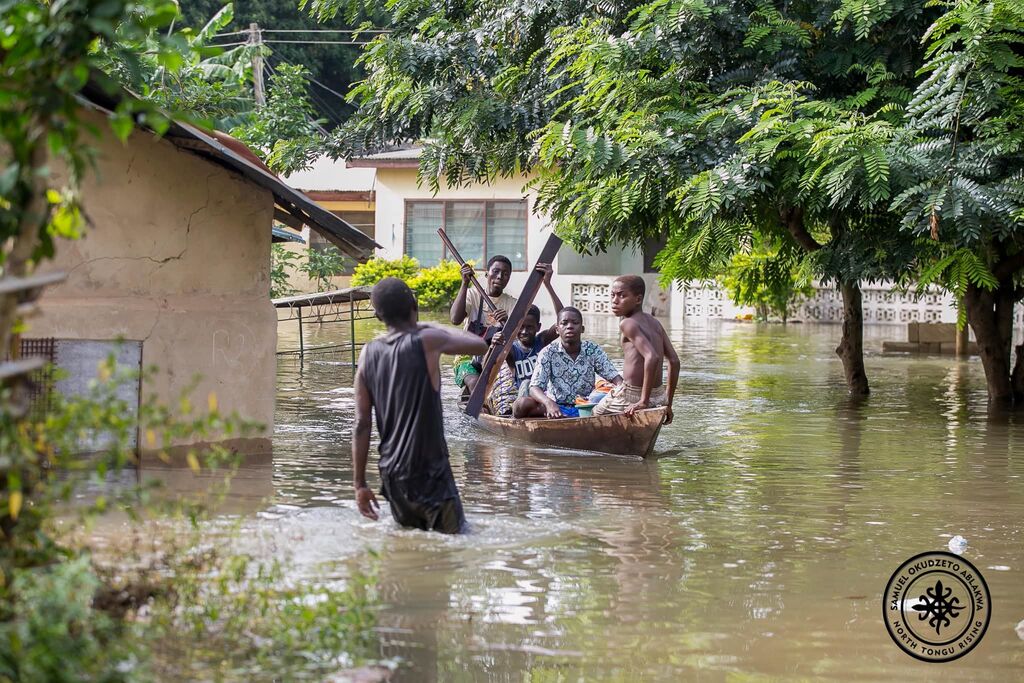 The situation has forced the shutdown of the Ghana Grid Company (GRIDCo) substation in Sogakope.
The Volta River Authority (VRA) says it alerted the residents along the lower Volta Basin ahead of the move.
But, desperate scenes of unprepared evacuations and destruction indicated that was not enough.
Currently, more than 500 households are grappling with the inundation as residents desperately attempt to salvage their belongings.
The floods have already claimed properties valued at thousands of Ghana Cedis, including numerous buildings.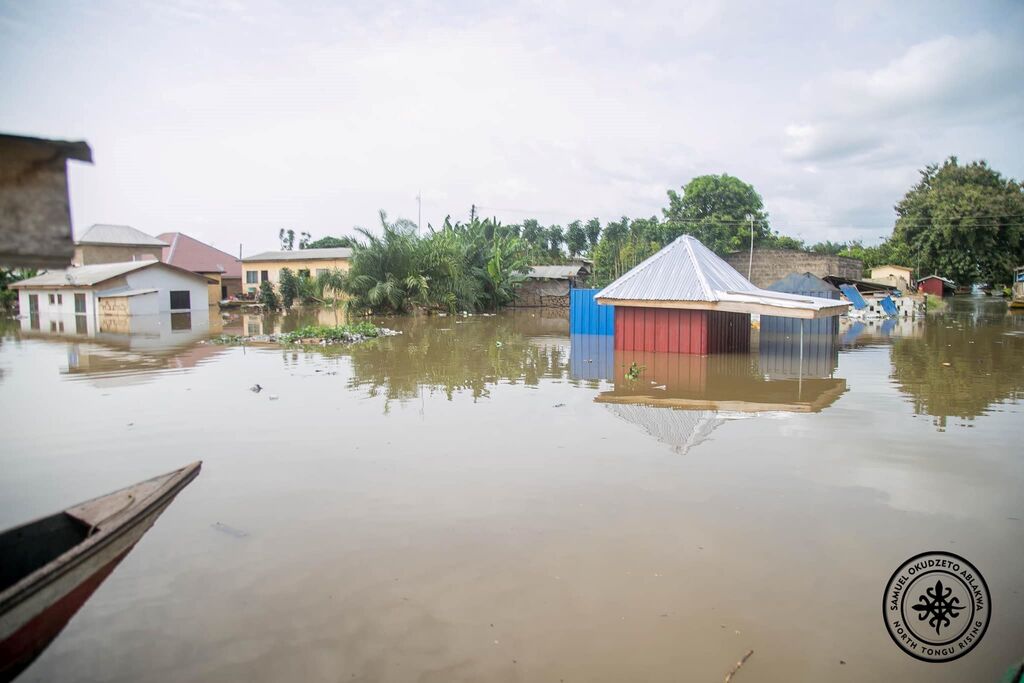 In Mepe in the North Tongu District of the Volta Region residents are facing a severe flooding of their homes.
The overflow has caused substantial losses, with some individuals scrambling to save personal belongings and relocating to higher ground for safety.
The community is grappling with the disruption of essential services, as both water and electricity supply has been cut off.
A resident of Mepe, Felix Ayiku lamented the mode of communication with the residents has been nothing to write home about.
According to him, about 2,000 households in his community have been inundated by floodwater.
He is saddened adding "We need adequate education so people can be fully prepared for this kind of events."
Another resident said, "I have been affected just on Wednesday. My whole house was flooded. Yes, I feel a bit okay, I have moved to the neighbouring community, Battor. This is my first time."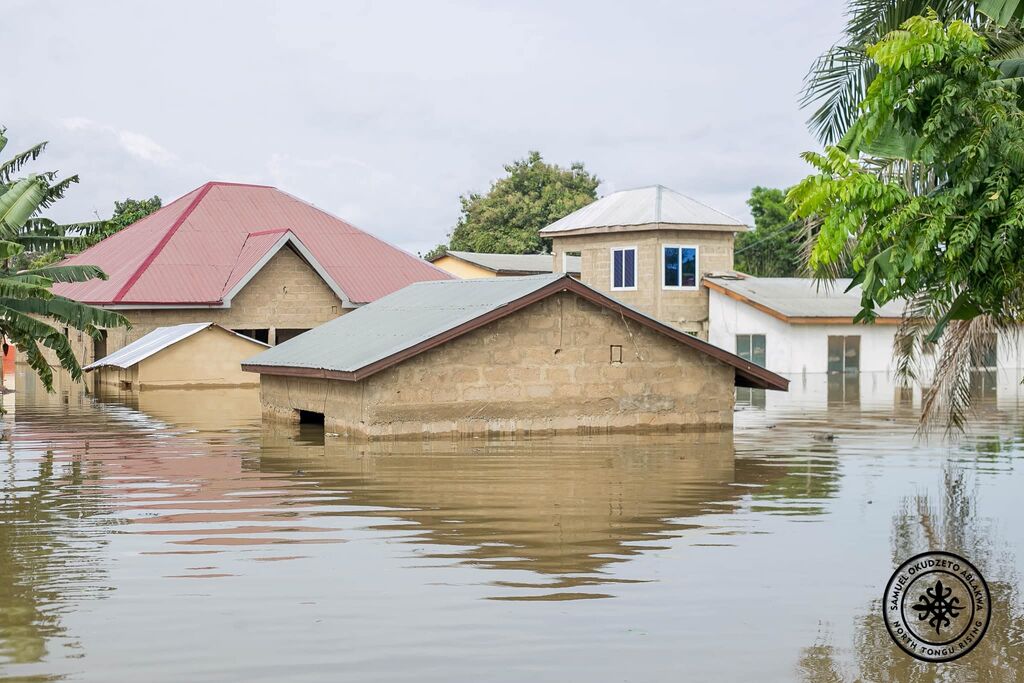 Another victim said, "The water has destroyed my house. It started bit by bit, but it later came with speed. We were not able to get everything out before the water flooded the place."
Another resident expressed concern about the lack of access to water and electricity.
"We used to access water from the main river but due to the spillage we can no longer access the water from that side, and we've been disconnected from using the electricity we have in our town which is a source of pumping the pipe that we get drinking water from. So as it stands we have no drinking water in town."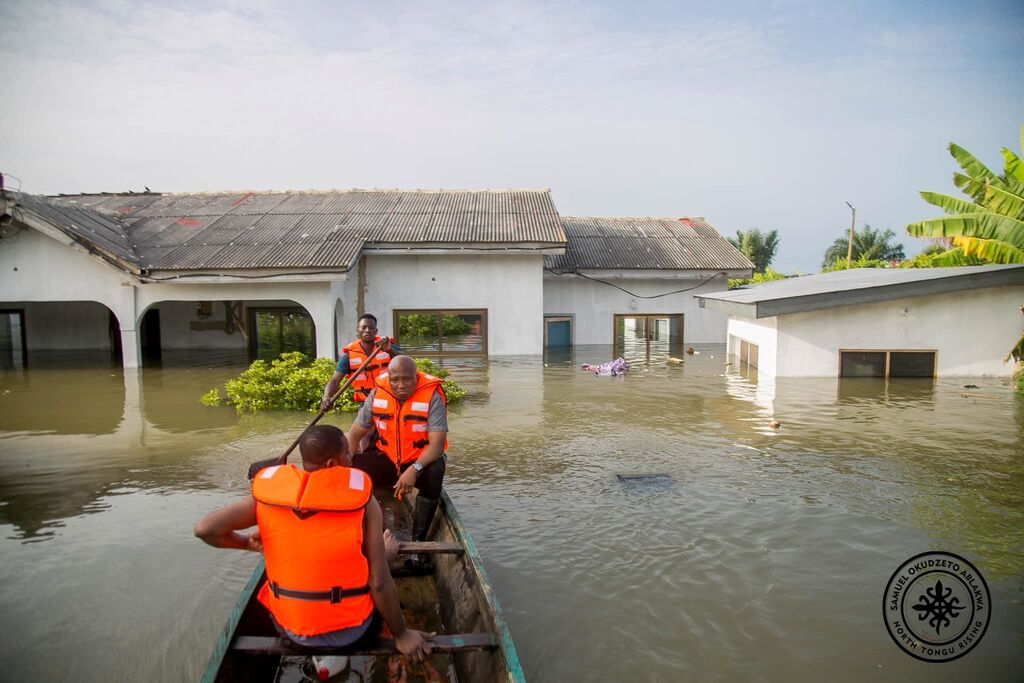 "We are calling on the government to bring us drinking water and food because the food vendors cannot come out and sell for us because they don't even know where their items are. They are saving their lives. They have left all their foodstuffs inside the room and the water has destroyed them.
"Since last night, I haven't taken water. Even the water that we use to cook; those that are on the hill, the water that they will use to prepare food for others they are not able to do that."
Latest posts by Newscenta
(see all)