Ace Ankomah now Fellow of Academy of Arts and Sciences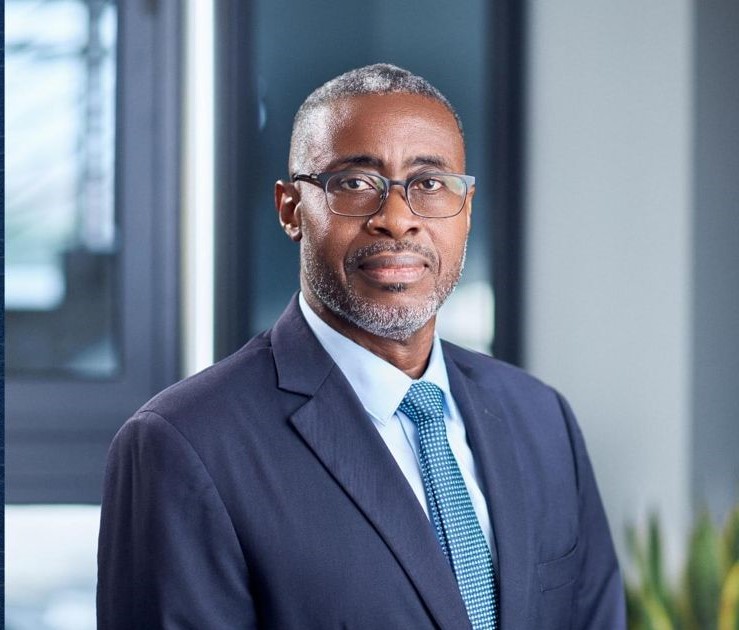 Mr Ace Anan Ankomah, one of Ghana's finest lawyers has been inducted as a Fellow of the Ghana Academy of Arts and Sciences (GAAS).
Mr Ankomah was elected to the Academy on June 16, 2022, on account of what the GAAS described as his "scholarship in the practice and development of the frontiers of law here in Ghana, particularly in the areas of dispute resolution, corporate law, taxation, and civil litigation and procedure".
Mr Ankomah, who is a Senior Partner at the law firm of Bentsi-Enchill Letsa & Ankomah (BELA), was inducted together with 14 other new Fellows at the Academy's Founder's Week celebration in Accra on Tuesday, November 16, 2022.
Founded in November 1959, the GAAS is Ghana's premiere learned society.
Its aim is to bring together the highest level of intellectuals, experts, professionals in the country to constitute a think tank in the Arts and Sciences.
The Academy also advises the Government and other relevant bodies on issues of importance to national development.
Brief profile
Mr Ace Ankomah is an accomplished legal practitioner. From 2010-2020, he served as the Managing Partner of BELA, one of the foremost Law Firms in Ghana, which pioneered the development of digitisation of legal resources in Ghana.
He graduated from the University of Ghana in 1990 with a Bachelor of Laws (LL. B), after which he enrolled into the Ghana School of Law, leaving with a Qualification Certificate in Law in 1992. From 1993-1994, he pursued a Masters of Laws (LL.M) at the Queen's University in Canada, specialising in International Taxation.
He was a Research Assistant in International taxation at Queen's University, and from 1997-2003, he was a Lecturer in Company Law at the University of Ghana Business School.
From 2005 to 2012, Mr Ankomah taught Civil Procedure as a Senior Lecturer at the Ghana School of Law, Accra.
He has made significant contributions to the growth and development of the law in Ghana by challenging through litigation, some establishment principles, which got the Supreme Court to alter its positions.
He convinced the Supreme Court that non-use of discretionary power could constitute an abuse of power under the Constitution, leading to a landmark decision mandating the Auditor-General to disallow and surcharge all infractions.
Mr Ankomah, who is a Member of the Ghana Bar Association, also attained distinction in the field of Arbitration and has written and practiced law in the area of Alternative Dispute Resolution.
He has served on the International Court of Arbitration of the International Chamber of Commerce, and as the Regional Vice-Chair for Europe/Middle East/Africa of the Lex Mundi Managing Partners Committee.
Ghana's IMF deal and the bumpy journey of Paris Club debt relief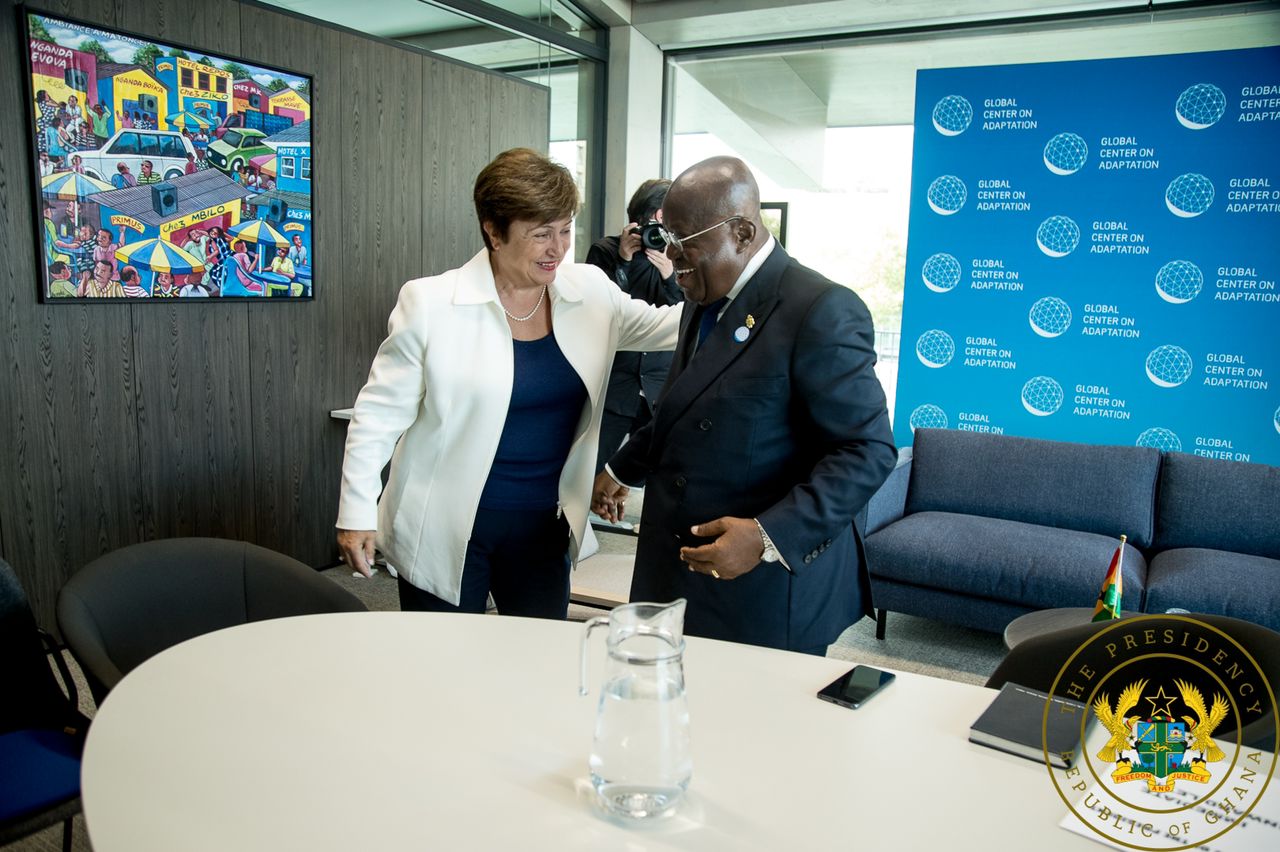 International Monetary Fund (IMF) Board approval for Ghana's $3 billion bailout package cannot be pinned down to a specified date.
This is because, even if the Paris Club members sets up a Creditor  Committee on Ghana this week after discussions with a Ghanaian delegation led by Ken Ofori-Atta, the duration for the Committee to complete its work is not certain.
Paris Club creditors financing assurances to IMF
Paris Club creditors are expected to provide financing assurances to support the approval by the IMF Executive Board.
Previous cases
Ghana ought to be guided by previous cases, where forming a creditor committee took a couple of months.
Creditor committee for Chad took 15 months
For example, the creditor committee for Chad was formed on April 15, 2021 and it met virtually 15 months later on September 13 and 27, 2022, in presence of the IMF staff and the World Bank staff.
Interestingly, the creditor committee examined the latest developments on the macroeconomic and financial situation of Chad and noted that no debt relief from official bilateral creditors was needed given the surge in oil prices at the time after the approval of the IMF upper credit tranche (UCT) programme by the Executive Board on December 10, 2021.
Sri Lanka's IMF request took almost 1 year
It took Sri Lanka almost one year to secure approval for $2.9bn (£2.3bn) bailout yesterday, March 20, 2023.
Creditor Committee for Ethiopia took nearly 1 year
The creditor committee on Ethiopia first met On September 16, 2021,
The creditor committee met virtually again on July 19, 2022 and in August 2022, agreed to provide debt relief.
Unnamed IMF official hints of one month for Ghana
But, Ghana can only hope for a speedy process as hinted by an unnamed IMF official who in January said the Paris Club members are all ready to do so for Ghana and hoped it could be done in a month.
The official said Ghana's case was less complex than Zambia, whose case the official said was progressing after struggling since it became the first African country to default after the pandemic.
Zambia applied in February 2021
In February 2021 Zambia officially applied for a debt treatment under the common framework agreed by the Group of 20 (G20) major economies and the Paris Club.
Zambia's Creditor committee formed on June 16, 2022
The creditor committee for Zambia was formed on June 16, 2022, in application of "Common Framework for Debt Treatments beyond the DSSI.
World Bank and IMF officials keep pressing Zambia's creditors to accelerate negotiations on reducing the country's official debt burden but an agreement is only expected this year.
When Ghana can submit report to IMF Board
Even if the Creditor Committee completes its work in record time of one month, it means Ghana can only submit the report to the Executive Board of IMF in May.
Date Executive Board of IMF can meet on Ghana
After submission, how long it will take the IMF Board to meet and approve Ghana's deal is not known.
Revenue measures
On revenue measures, Income Tax (Amendment) Bill, Excise Duty & Excise Tax Stamp (Amendment) Bills as well as the Growth and Sustainability Levy Bill, are outstanding in Parliament.
The consideration and approval of these fiscal measures by Parliament are critical to securing IMF Board approval.
IMF Board approval is expected to restore macro-economic stability, ensure debt sustainability as well as provide critical social protection for the benefit of Ghanaians.
Ghana and the International Monetary Fund (IMF) have reached staff-level agreement on economic policies and reforms to be supported by a new three-year arrangement under the Extended Credit Facility (ECF) of about $3 billion.
The passage of the Bills will enable government to complete four out of five agreed Prior Actions in the Staff Level Agreement.
Agreed prior actions fulfilled
Tariff adjustment by the Public Utilities Regulatory Commission (PURC), Publication of the Auditor-General's Report on COVID-19 Spending, and onboarding of Ghana Education Trust Fund (GETFund), District Assemblies Common Fund (DACF) and Road Fund on the Ghana integrated financial management information system (GIFMIS) have all been completed.
COVID-19, Russia-Ukraine war, soaring energy and food prices, higher interest rates, a strong dollar and a global slowdown negatively affected the economy.
The international and domestic bond markets are shut for the financing of government's programmes, forcing government to rely on the Treasury Bills and concessional loans as the primary sources of financing for the 2023 fiscal year.
Government therefore needs Parliament to support its financing requests to ensure a smooth recovery from the economic challenges.
Debt Service Suspension Initiative
The Debt Service Suspension Initiative (DSSI) was a historic and exceptional measure taken jointly by the G20 and the Paris Club on April 15, 2020 to offer support to 73 eligible low-income countries as they weathered the Covid-19 crisis.
Tanzania benefitted from debt service due suspension
Tanzania benefitted from an extension of the time-bound suspension of debt service due from   January 1 to June 30 2021.
Pakistan benefitted from debt service due suspension
Pakistan also benefitted from an extension of the time-bound suspension of debt service due from July 1 to December 31 2021.
Cabo Verde benefitted from debt service due suspension
Cabo Verde also benefitted from an extension of the time-bound suspension of debt service due from July 1 to December 31 2021.
Burkina Faso benefitted from debt service due suspension
Burkina Faso also benefitted from an extension of the time-bound suspension of debt service due from July 1 to December 31 2021.
Nepal benefitted from debt service due suspension
Nepal also benefitted from an extension of the time-bound suspension of debt service due from July 1 to December 31 2021.
Kyrgyz Republic benefitted from debt service due suspension
Kyrgyz Republic benefitted from an extension of the time-bound suspension of debt service due from July 1 to December 31 2021.
Suriname got Paris Club creditors financing assurances for IMF
Paris Club creditors provided financing assurances to support the approval Suriname's request by the IMF Executive Board
 Zambia benefitted from debt service due suspension
Zambia benefitted from an extension of the time-bound suspension of debt service due from July 1 to December 31 2021.
Mozambique benefitted from debt service due suspension
Mozambique benefitted from an extension of the time-bound suspension of debt service due from July 1 to December 31 2021.
From May 1, 2020 to December 31, 2021, Paris Club creditors suspended around $4.6 Bn of debt service due by 42 low income countries that signed an agreement with the Paris Club.
Paris Club treated $614bn debt since 1956
Since the Paris Club was formed in 1956, it has reached 478 agreements with 102 different debtor countries and the debt treated in the framework of Paris Club agreements amounts to $614 billion.
COCOBOD intercepts over 1,500 bags of cocoa being smuggled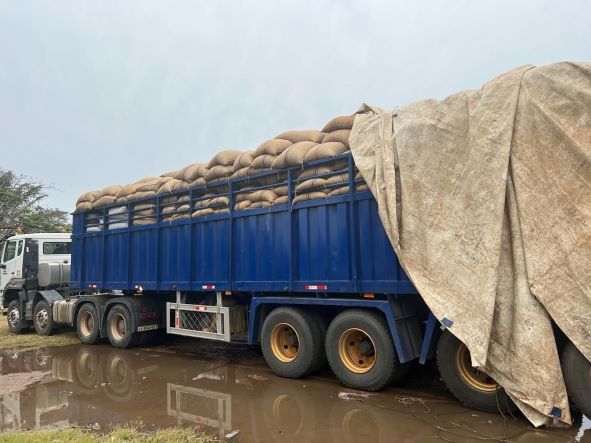 Ghana Cocoa Board's (COCOBOD) Anti-smuggling Task Force in collaboration with the security agencies, has within two weeks, retrieved over 1,500 bags of cocoa, enroute to be smuggled to neighbouring countries.
According to the Director of Special Services at COCOBOD, Mr. Charles Amenyaglo, the win scored against smugglers between the first two weeks of March was through a system instituted by COCOBOD, which comes with incentives for collaborators.
He disclosed that the beans originated from the Western North and Volta regions while arrests were made in the Greater Accra, Volta and Western North regions during transit of the cocoa beans.
In the Greater Accra region, the Mamprobi Police Unit on March 6, following a tip off intercepted 508 bags of standard cocoa beans and 72 bags of cocoa waste beans which was transported from Sefwi Bekwai in a Howo Truck with registration number GS 854-21.
The driver, Abdul Rahman Amadu alleged that he was contracted at a lorry station to load the cocoa beans to Accra.
He was in the process of re-bagging the beans from jute sacks into polythene sacks in order to evade security checks when he was arrested at a school in Mamprobi, which served as the offloading point.
Rahman and two others believed to be labourers have been granted bail with one surety each and are to reappear before the Circuit Court 6 in Accra on April 13.
According to Mr. Charles Amenyaglo, the cocoa beans was released to COCOBOD the next day to prevent deterioration.
"The beans were not thoroughly dried before they were transported and some were drenched in rain water through transit. We had to immediately evacuate them to our Take-Over Centre at Tema for drying, reconditioning and rebagging."
Following this, 511 bags of good cocoa beans, weighed at 64kg per bag and 123 bags of waste cocoa beans weighed at 50kg per bag was collected.
The Anti-Smuggling Taskforce of COCOBOD also saved about 399 bags of cocoa beans from smugglers who were carting them from Dunkwa-on-Offin and Sefwi Bekwai in the Western North region to the Ivory Coast on March 13.
The trucks with registration numbers, AS 885 – 19 and AS 7457 – 17 have been impounded while the drivers have been granted police enquiry bail pending further investigations.
Meanwhile, a 42-year-old Nigerian national, Isaac Oluwaje who claims ownership of 406 bags of cocoa beans, which was intercepted by a surveillance team of the Special Services Directorate of COCOBOD while being conveyed to Togo through the Volta region, has also been arrested.
Oluwaje claims he bought the cocoa through a business contact at Bonsu Nkwanta in the Western North region for reselling in Togo.
Together with the driver of the track with registration number GX 7632 – 14, Oluwaje had rebagged some of the cocoa beans in poly sacks to avoid detection.
Both are still in Police custody after failing to meet bail conditions following an arraignment before court.
Also in the Volta region, a Circuit Court in Denu has remanded two suspected cocoa smugglers into custody.
The suspects, acclaimed owner of the beans, Ebenezer Tetteh and a truck driver, Francis Awuah were arrested on March 13 following a collaborative operation between COCOBOD and the Aflao Command of the National Investigation Bureau (NIB).
The truck with registration number GX 8579 – 22 moved uninterrupted through the Tema Motorway in the Greater Accra region to the Volta region where they were arrested while crossing Ghana's major border post to Togo.
Mr. Amenyaglo described as worrying, that discreet checks showed that the truck drove past officials of other State Security Agencies unchecked until it was stopped by an NIB officer at the border.
He also disclosed that attempts were made to influence the officer with an amount of 25,000 cedis to release the truck of cocoa beans.
He said COCOBOD will continue to work with Security Agencies to thwart the efforts of smugglers and called for the public to volunteer information to help arrest culprits. He assured of anonymity and reward for all informants.
In Ghana, the law requires Cocoa farmers to sell their cocoa beans to certified Purchasing Clerks who act as agents of the Cocoa Marketing Company, a subsidiary of COCOBOD that oversees the purchase of cocoa beans on behalf of government.
Ghana recorded a shortfall of 300,000 metric tonnes of cocoa in the 2021/2022 crop season, the lowest in 15 years due to a myriad of challenges including over-aged plants and climate change. There are fears that smugglers would worsen the shortfall in the current crop year if not nipped in the bud.
People have been illegally transporting, or smuggling, cocoa beans between Ivory Coast and neighboring Ghana for many years.
Cocoa smuggling between Ghana and Ivory Coast is quite common, with its direction shifting back and forth depending on the price difference between the two countries.
Ivory Coast raised its cocoa producer price per bag by nine per cent from 825 to 900 CFA franc.
The cedi equivalent of the 900 CFA Franc per bag of cocoa weighing 64 kilogramme gross is GH₵850.
Ghana also raised the producer price of cocoa by 21% to GH₵800 per bag for the 2022/2023 season effective October 7, 2022.
The producer price for 2022/2023 cocoa season by 21%, far higher than the nine percent in Ivory Coast, the price per bag in Ghana is GH₵800 which is GH₵50 lower than the GH₵850 per bag in Ivory Coast.
The sharp depreciation of the cedi last year is said to be the reason the price per bag is higher in Ivory Coast despite that country raising farmgate price by just nine per cent compared to the 21% increase by Ghana.
People have been illegally transporting, or smuggling, cocoa beans between Ivory Coast and neighboring Ghana for many years.
As long as buyers in Ivory Coast will pay more for Ghana's higher-quality beans, the smuggling is a lucrative.
Ghana recorded a shortfall of 300,000 metric tonnes of cocoa in the 2021/2022 crop season, the lowest in 15 years due to a myriad of challenges including over-aged plants and climate change.
There are fears that smugglers will worsen the shortfall in the current crop year if not nipped in the bud.
It is the illicit flow of cocoa from Ghana to her next door neighbours that constitutes the major loss of economic wealth
Ghanaian security officials at the borders who permit smuggling should be dealt with ruthless for causing financial loss to the state.
Judge flees after alleged violent attack on his residence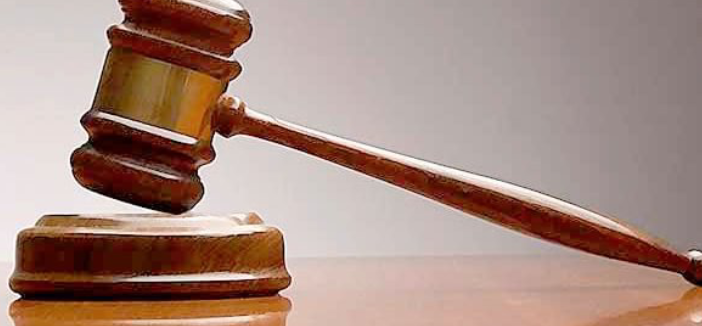 Justice Alexander Graham, a Bolgatanga High Court Judge has allegedly fled the Upper East Region after his residence was allegedly attacked by unknown persons on Wednesday, March 15, 2023.
The Ghana News Agency gathered that some unknown persons pelted stones at his house which prompted the security of the judge to call for reinforcement.
The attackers immediately left the scene after sensing the arrival of the reinforcement team, comprising the Ghana Police Service and the military.
On Thursday, March 16, 2023, the acting Supervising High Court Judge of the region was escorted out of the region to Accra.
The reason for the attack is currently unknown, however, it came a few days after the judge presiding over cases in the High Court Two in Bolgatanga convicted two people for contempt of court.
The two are Naab Nyakora Maantii, the Divisional Chief of Baare and Mr Richard Sunday Yinbil, Secretary of Talensi Traditional Council.
It has been reported that the two led a delegation sent by Tongraan Kugbilsong Nanlebegtang, Paramount Chief of the Talensi Traditional Area to request a private meeting with Justice Graham to discuss cases filed from the Traditional Area and were pending before the court the judge was presiding over.
The Judge stormed out of his chambers where the delegation met him and ordered the security in the courtroom to arrest them and charge them for contempt.
The accused pleaded guilty and were subsequently convicted on their own plea.
The Judge described the action from the Palace as an attempt to influence his decision and entrap him and asked them to sign a bond of good behaviour with the Upper East Regional Police Command for a period of six months following several appeals from lawyers in the court when the Judge initially wanted to jail the two persons.
The court did not sit on Thursday and Friday as a result of the attack on the Judge which left persons who had cases to be heard stranded after waiting for several hours.
Meanwhile, a statement from the Talensi Traditional Council and signed by Naab Tampelsong Kun Gaadzom, Divisional Chief of Tindongo, admitted to sending two of its members to Justice Graham to invite him to the Palace for a meeting but refuted claims of influence and entrapment.
The statement noted that the Judge had on several occasions referred cases to the Talensi Traditional Council for resolution and therefore, the request was for the Judge to help the Traditional Council resolve land litigation issues in the area according to its Customary Land Secretariat.
At a press conference, the National Patriots Against Injustice and Corruption Ghana (NAPAIC-Ghana), described the attack on the Judge as "barbaric, uncalled for and shameful" and urged the Chief Justice Kwasi Anin-Yeboah to as matter of urgency, strengthen security to protect Justice Graham, his family and property.
Mr Zumah Tii-roug, Member and Recorder of NAPAIC, who spoke at the press conference, urged the security agencies to conduct a search and investigation to bring perpetrators of the crime to book to serve as deterrent to others.
"There are fears in the region that Justice Alexander Graham would be transferred from the region in the wake of the attack, and this would serve as a bad precedent should he be transferred.
This is so because anytime judgment would be given against litigants, they would resort to this kind of attack on the judge in the hope that the judge would be transferred.
GNA